Fashion Hits and Misses of 2010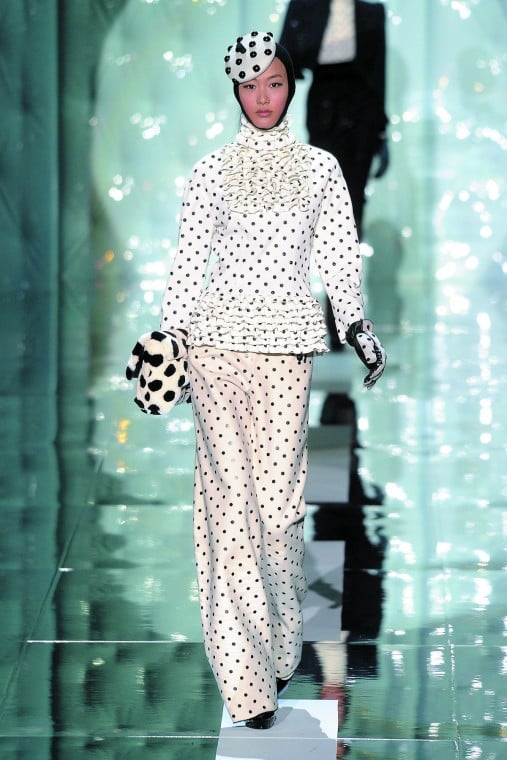 1223_Fashion_dots1.jpg
Dots: One of my all-time favorite scenes in a musical is the Ascot scene in My Fair Lady, with all the black and white, big prints, fabulous hats and elegant gloves. This look reminds me of that scene, but not in a good way.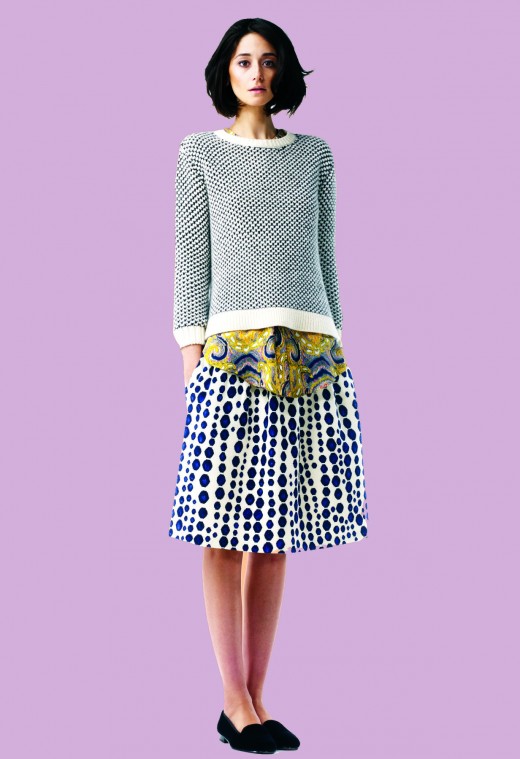 1223_Fashion_dots2.jpg
Dots: Lyn Devon showed us the perfect way to mix prints: This look is whimsical, laid-back and very modern. And what I love most is that each individual piece is a great staple to have in your wardrobe for years to come.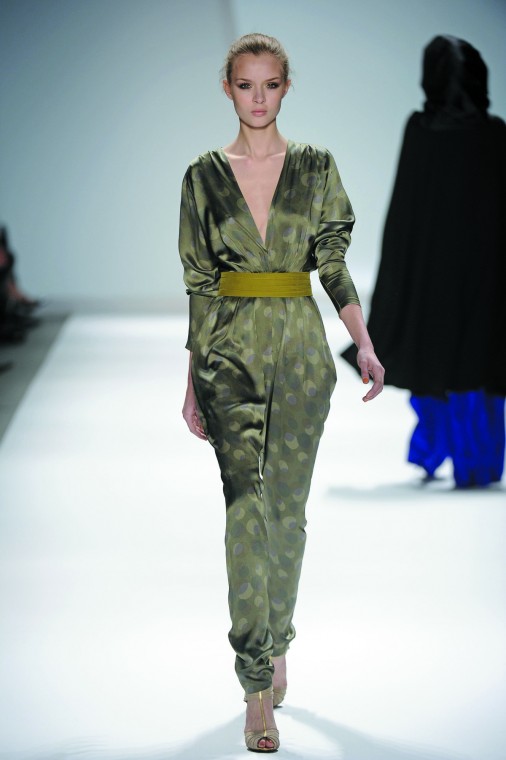 1223_Fashion_70s1.jpg
The jumpsuit worked for about one moment in the '70s and that was only if you were at Studio 54, sitting next to Halston. They're just not that flattering and there's no way the look will last past this season.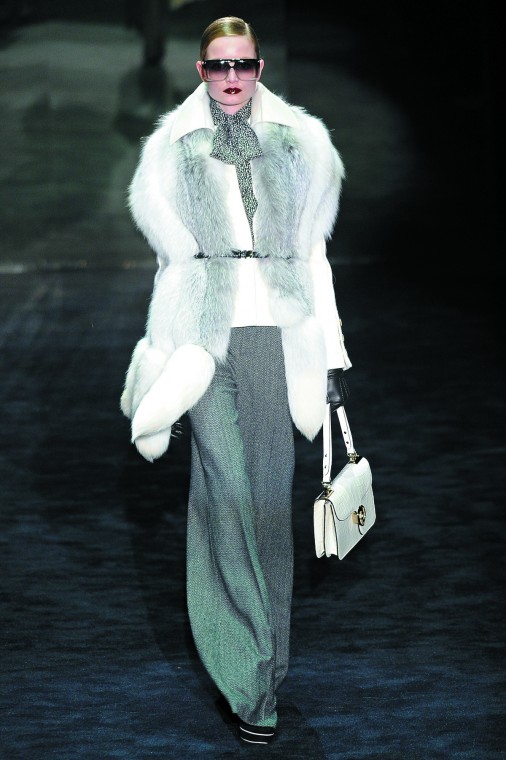 1223_Fashion_70s2.jpg
If you're going to rock the '70s look, this is the way to do it: a wide-leg wool trouser with a belted sweater and a gorgeous fur draped over your shoulder. Gucci knows the '70s, and Halston would definitely approve!
1223_Fashion_white1.jpg
The 'White After Labor Day' feature was by far my most popular this season. It's a great trend that's not really a trend-unless you sport the oversized boxy look that Stella McCartney sent down the runway. I'm pretty sure women don't want to look like Frankenstein in a snowstorm.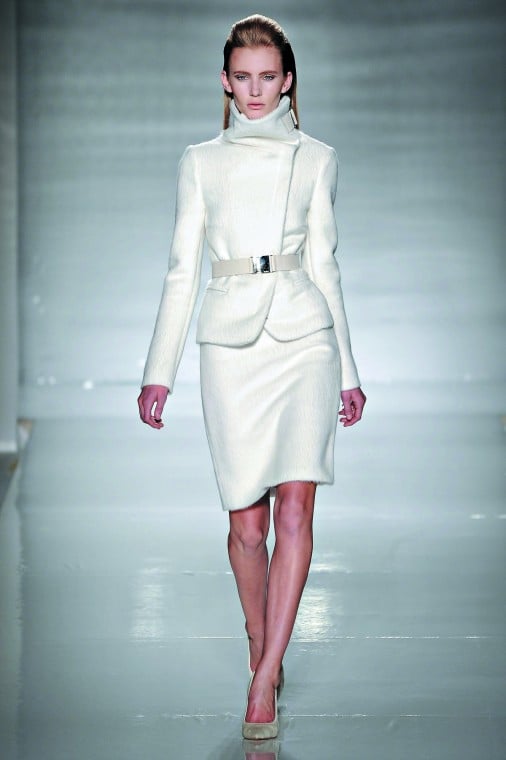 1223_Fashion_white2.jpg
On the other hand, Max Mara got it right: There's nothing like a beautifully tailored suit; and in white mohair, you're bound to be the chicest gal in the boardroom.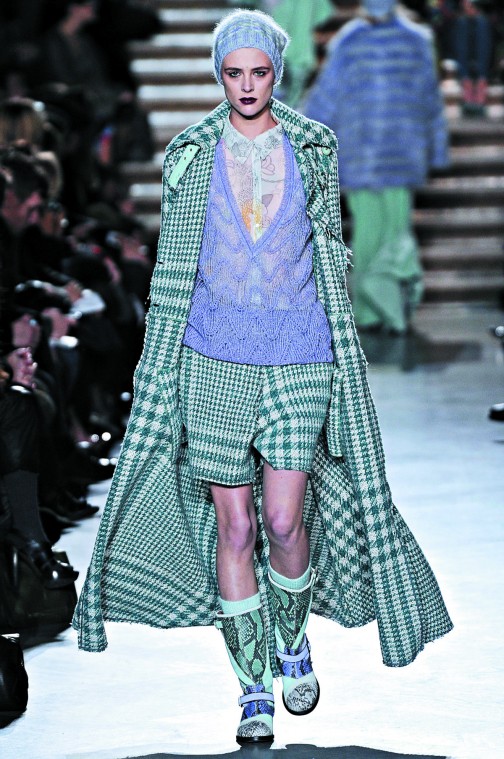 1223_Fashion_plaid1.jpg
Plaids: Seriously, Missoni???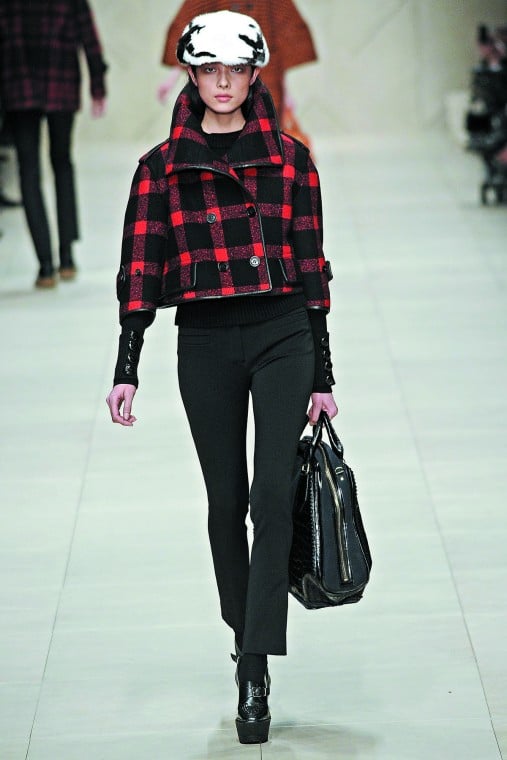 1223_Fashion_plaid2.jpg
Plaids: I love this look. It's a little Paul Bunyan-meets-British tartan, and it works. Pairing it with a slim-cropped pant and a tall shoe makes the plaid less manly but still super cool-which is exactly what we love about Burberry.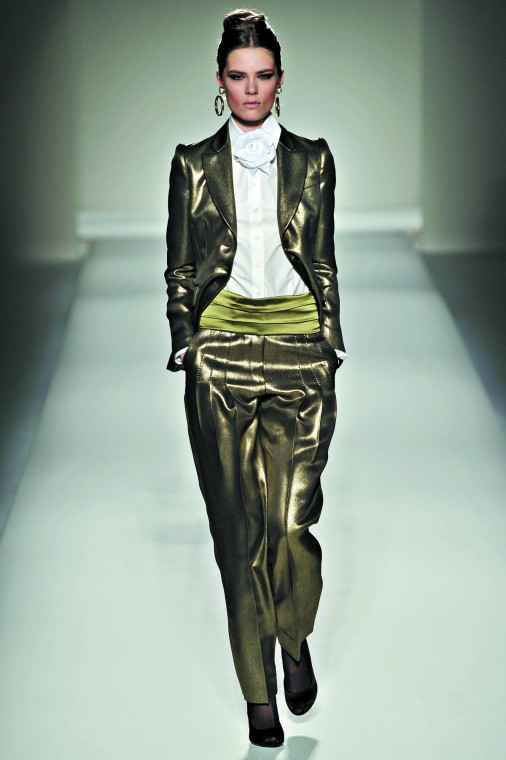 1223_Fashion_gold1.jpg
We love the tux look and we love gold-but a gold tux? A little too C3PO for me...Ready to wear fall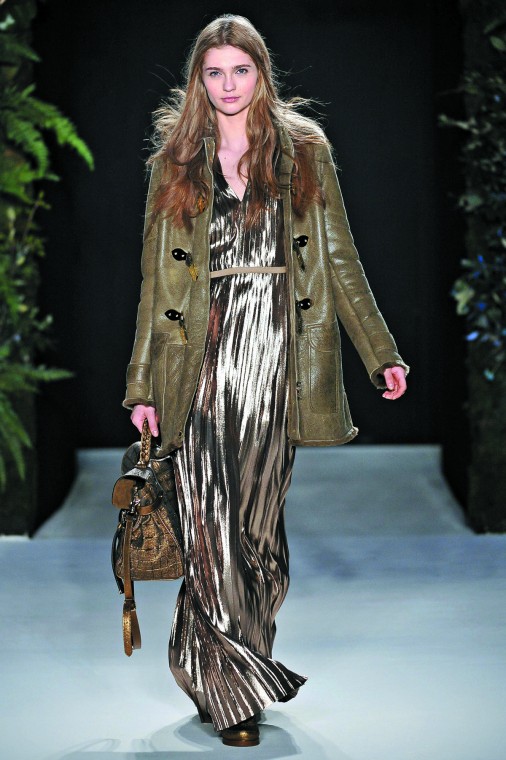 1223_Fashion_gold2.jpg
This is how to wear gold: a long accordion-pleated gown with an uber-cool parka over it for that uptown/downtown look. And don't forget the gorgeous Mulberry bag.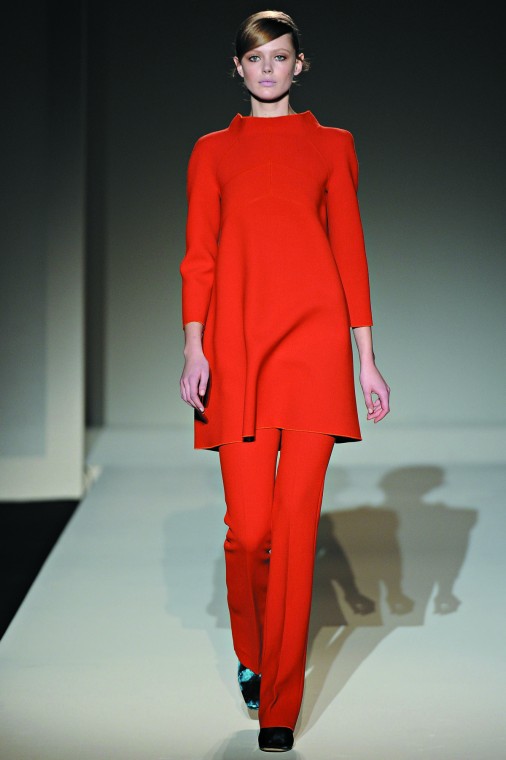 1223_Fashion_mod1.jpg
The mod look has certainly had its comeback but I suggest wearing it in one piece-not head-to-toe and all one color.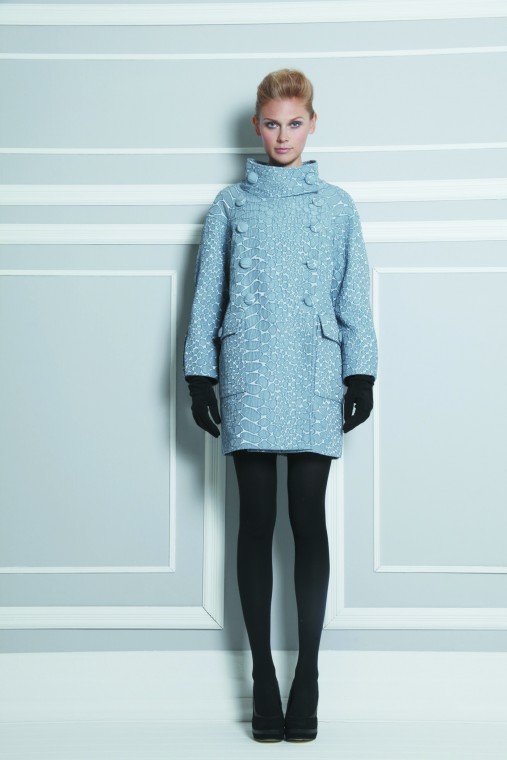 1223_Fashion_mod2.jpg
This is more like it: a gorgeous coat in a mod shape-but with a modern pebble print in a softer color. And I love the contrast with the opaque black tights-always a classic.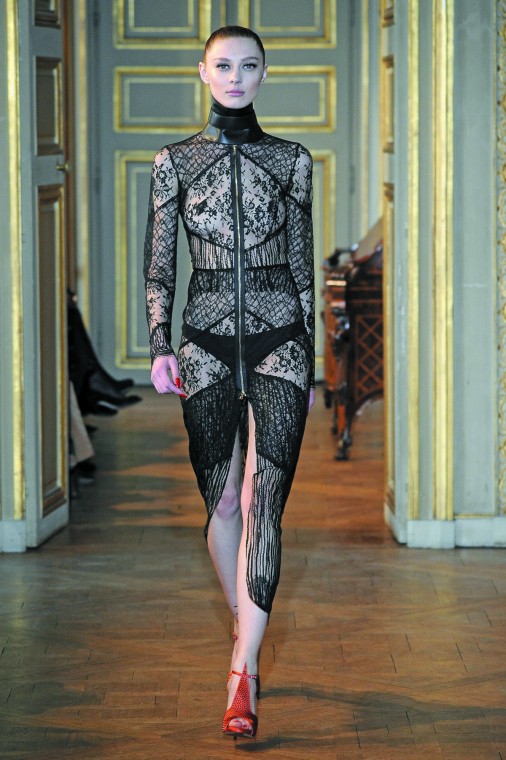 1223_Fashion_lace1.jpg
Must I explain why this is the season's biggest 'don't?'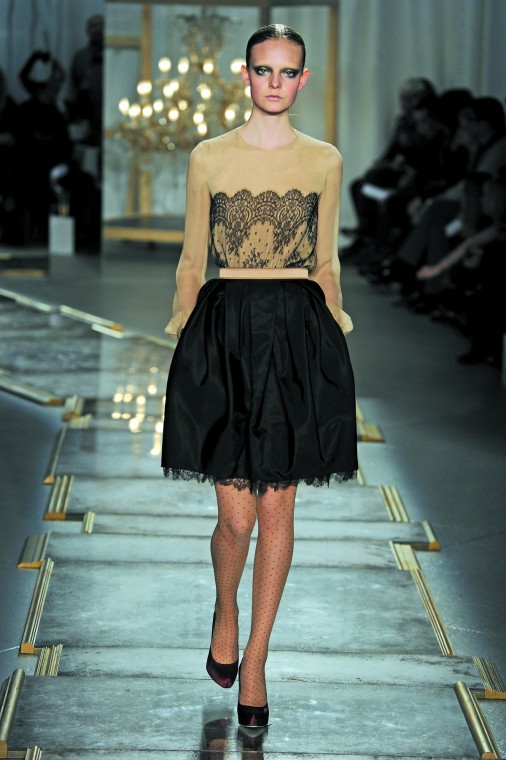 1223_Fashion_lace2.jpg
Yes, lace can be tricky, but not for Jason Wu. His lace is delicate, sophisticated and timeless-perfection from head to toe!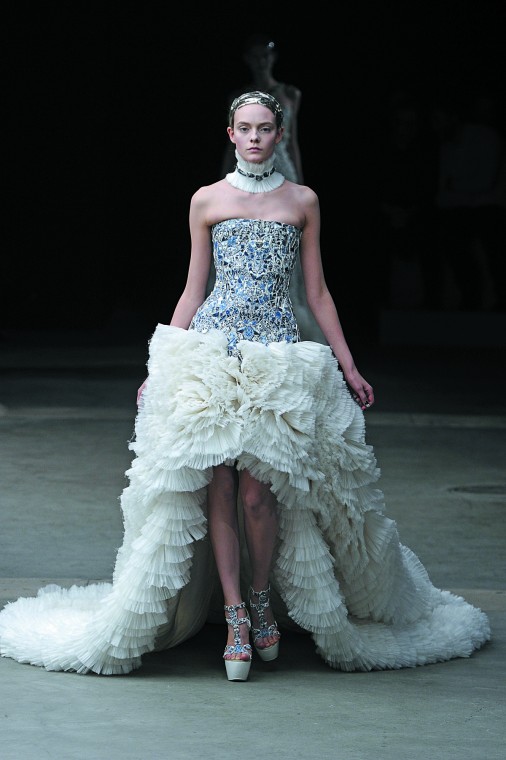 1223_Fashion_gowns1.jpg
It's hard to believe this dress is from the same woman who designed Kate Middleton's wedding dress. Don't get me wrong, I appreciate the art form of fashion, but this is a wee bit too costume-y for me.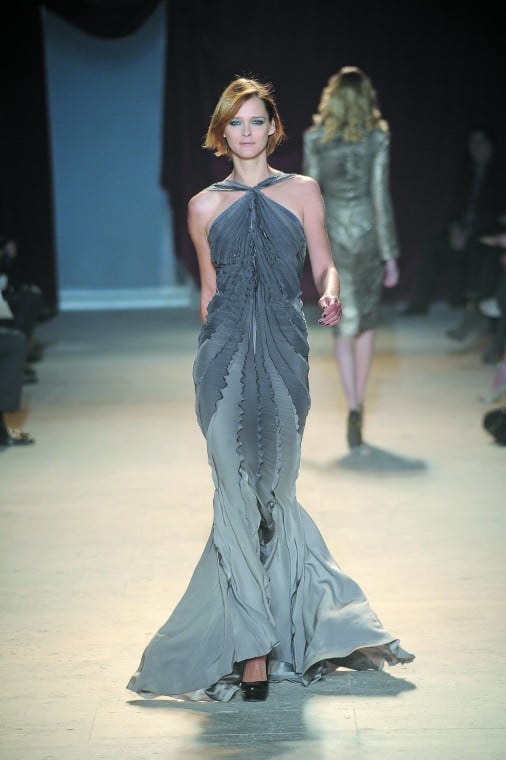 1223_Fashion_gowns2.jpg
Now this is a dress I would love to own. I'm loving the gray-ombre is so chic right now and the flowy, bias cut is flawless. Ready to wear fall winter