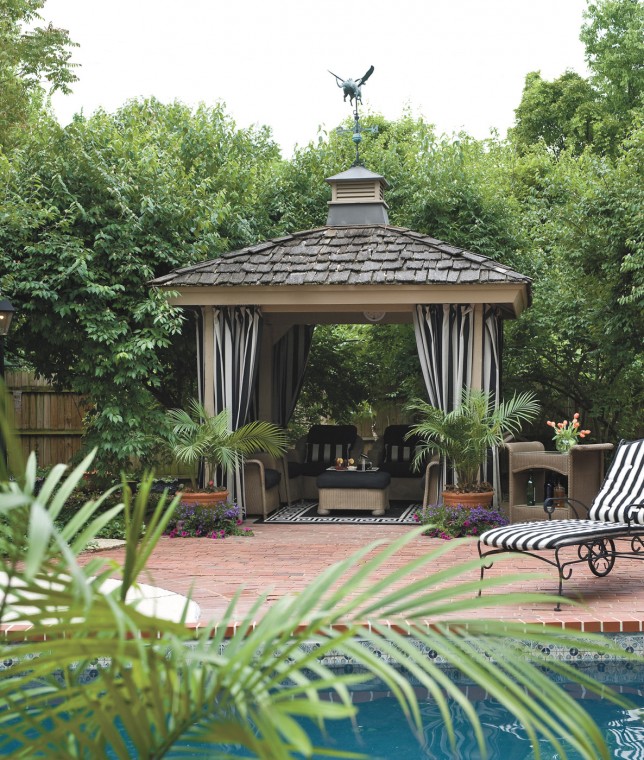 fine5_0601.jpg
The pavilion is perfect for conversation, cocktails and watching the world go by.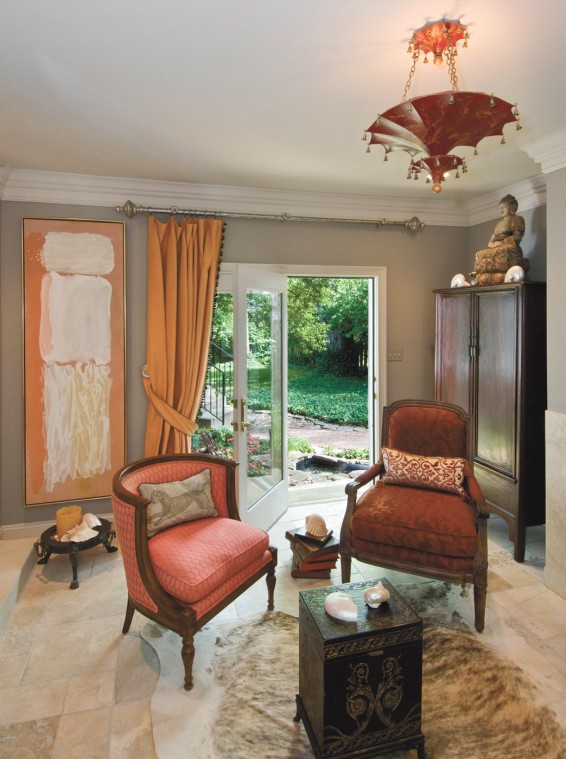 fine2_0601.jpg
The view from the office/study is of a koi pond and fountain. The tranquil sound of water is oh-so-familiar to the Buddha seated on top of the oriental cabinet.
fine6_0601.jpg
This newly renovated master bathroom begins and ends the day with a spa feeling.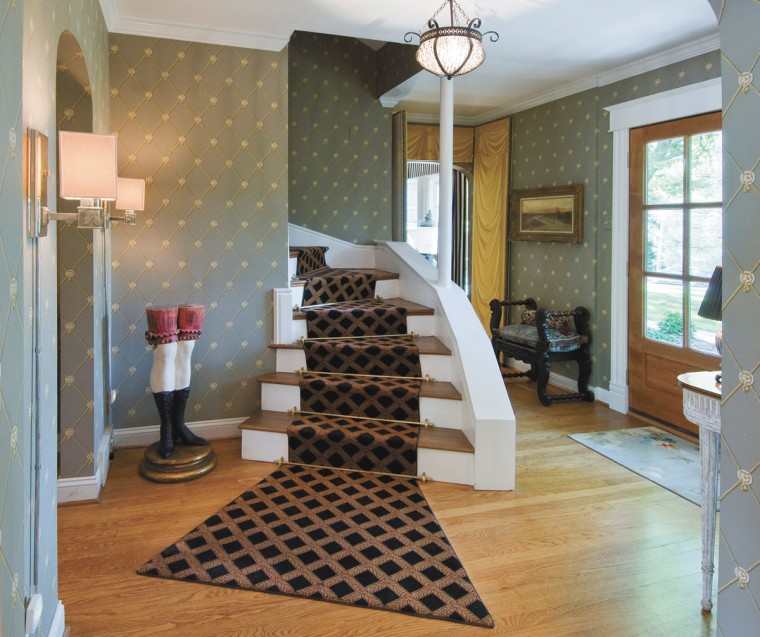 fine1_0601.jpg
The large double-door entry sheds light on the sweeping staircase. A wallpapered screen that Grove created for an F. Schumacher contest frames her dining room entry.