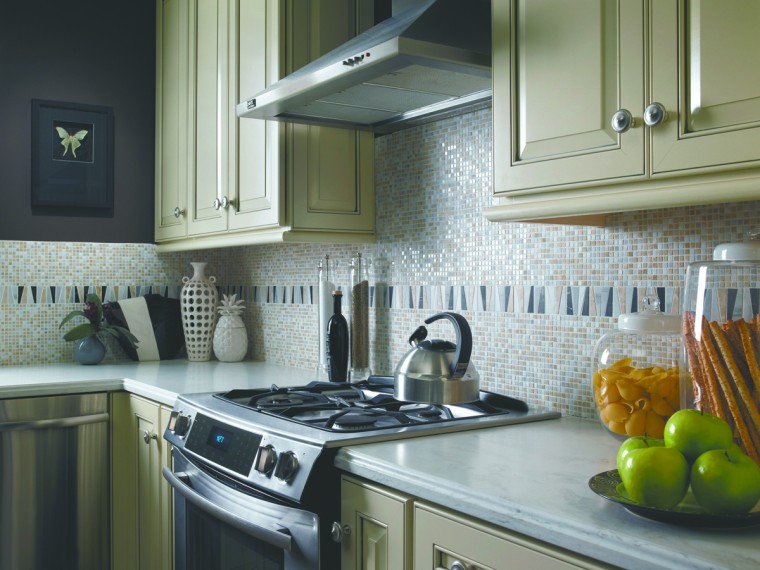 hom2_gg_0504.jpg
Stone mosaics, part of the Menage Et Trois collection by Alys Edwards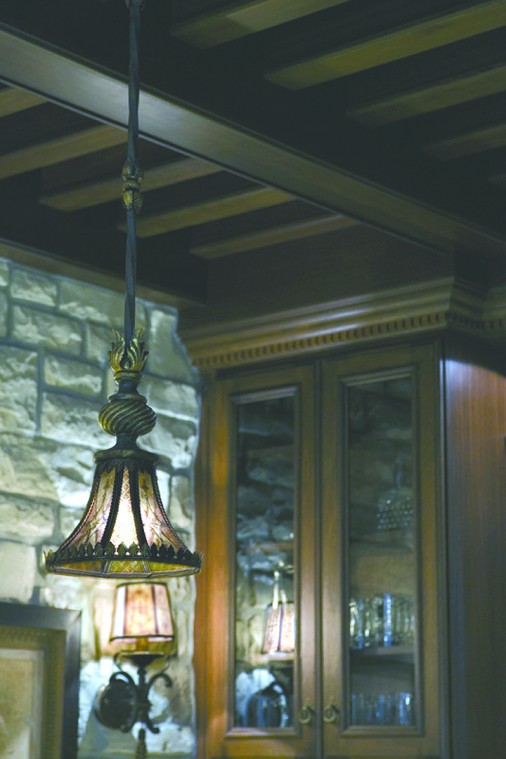 hom2_kb1_0504.jpg
The right lighting fixture can do wonders in the kitchen.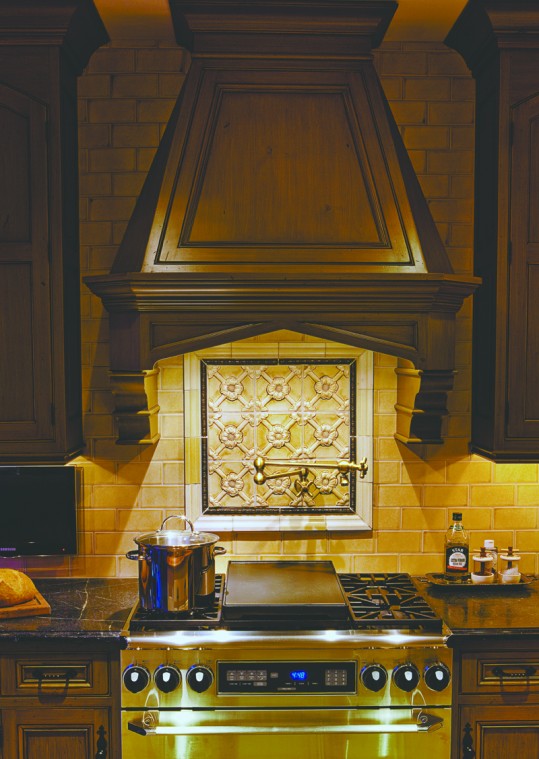 hom2_kb2_0504.jpg
Tile with metal-beaded liner and embossed flowers creates a focal point around a custom range hood.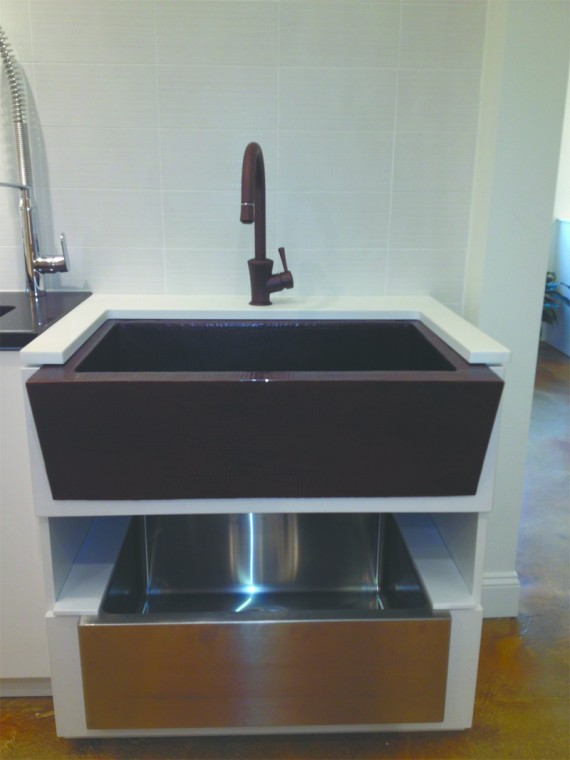 hom2_Atlas2_0504.jpg
The top sink is constructed of recycled copper, made by Native Trails. The bottom sink is comprised of 16-gauge stainless, made by Julien.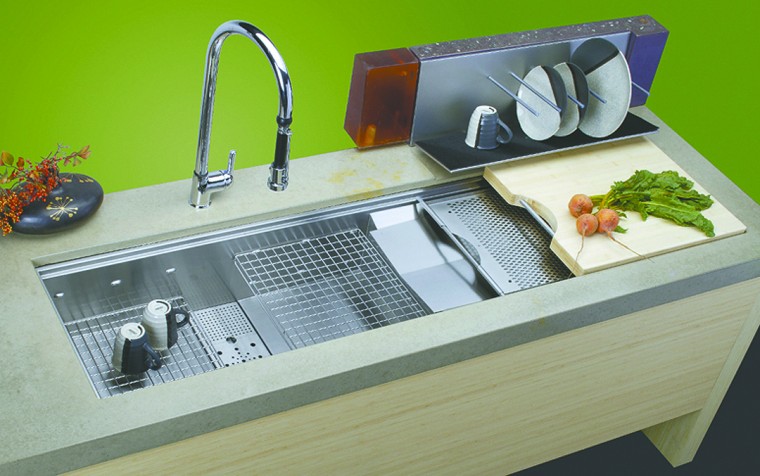 hom2_Atlas1_0504.jpg
A 16-gauge hand-crafted stainless sink by Julien.