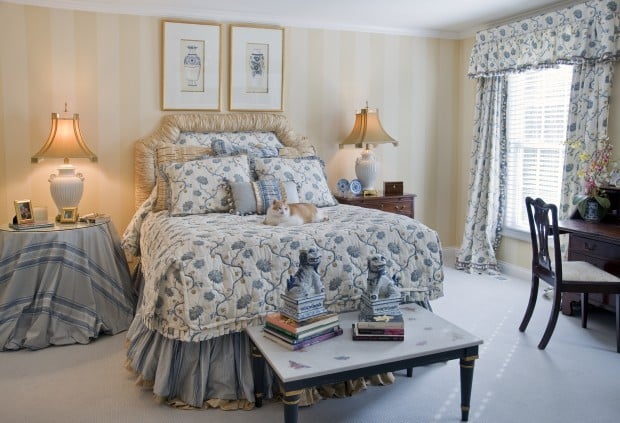 _DSC0113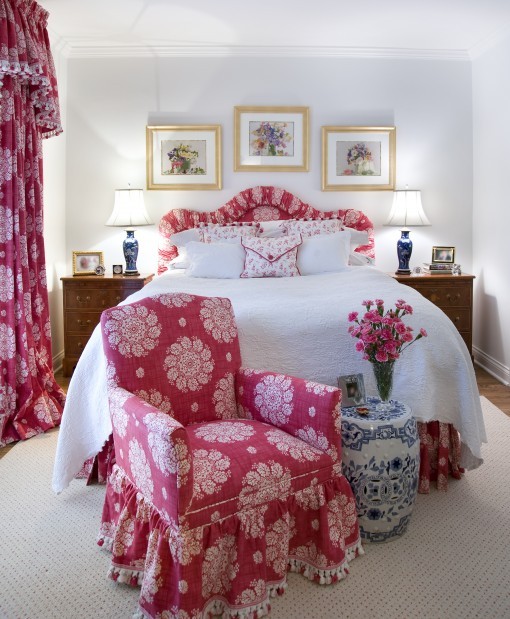 _DSC0079
The guest room is a happy marriage of red, white and blue with accents of family pieces and original art work.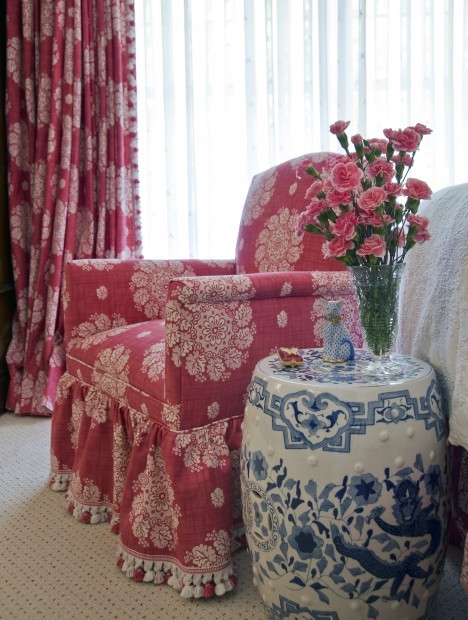 _DSC0088
The blue and white garden stool is the perfect scale next to Blumeyer's slipper chair that has followed her everywhere since she left her childhood home.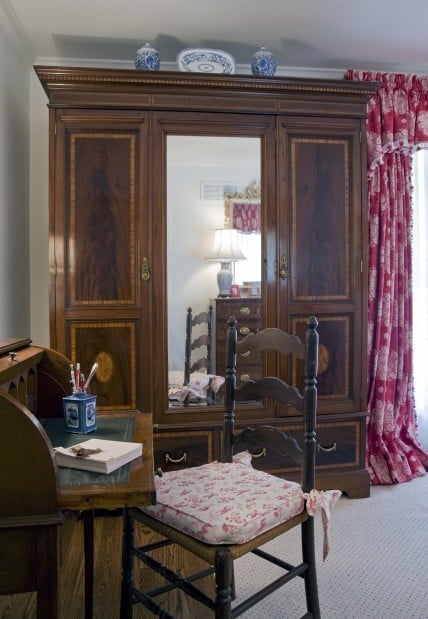 _DSC0101
The mahogany inlaid armoire anchors the room and reflects other family pieces, bringing a sense of history to the space.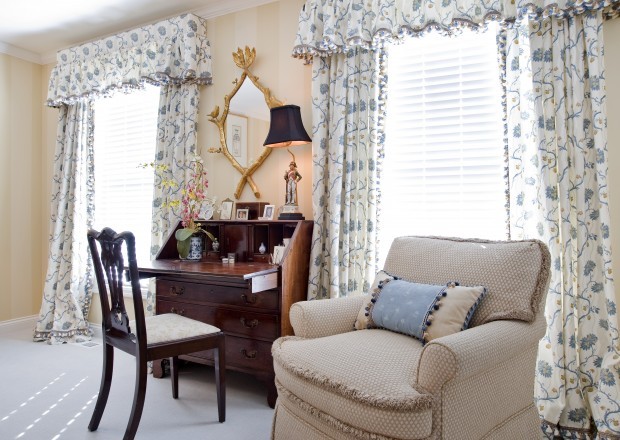 _DSC0124
The branches of a Carvers Guild mirror are reminiscent of the pattern of the F. Schumacher fabric selected for the curtains and bedding.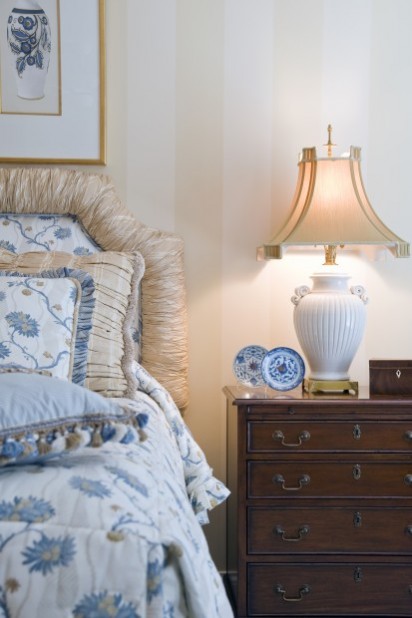 _DSC0138
Detail, detail, detail. From the lampshade to the rushing on the headboard and trim on the toss pillows, attention is paid to every surface and element of this room.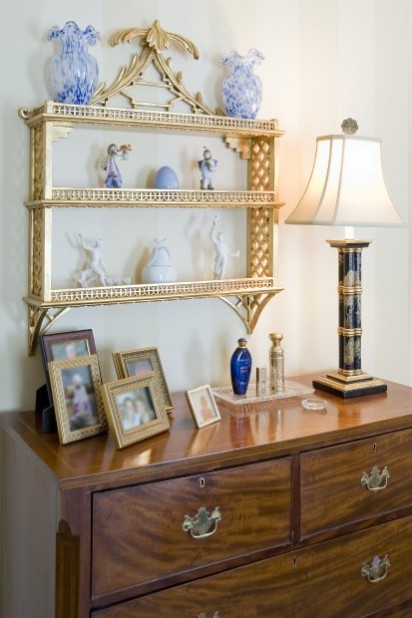 _DSC0145
An antique family chest anchors the whimsy of the gold leaf Chelsea House shelf.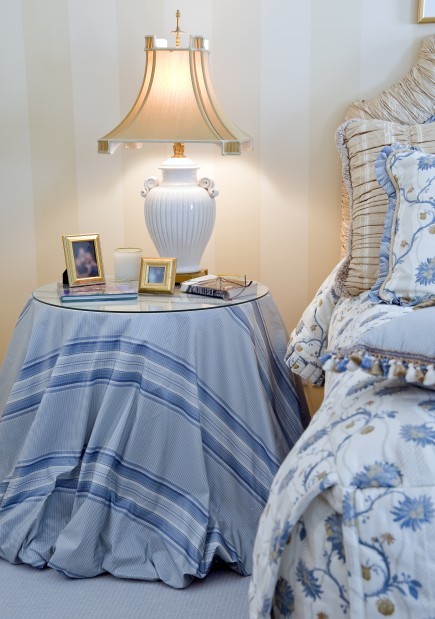 _DSC0150
The "feminine" side of the master bed provides a nice shot of blue and white in this restful getaway.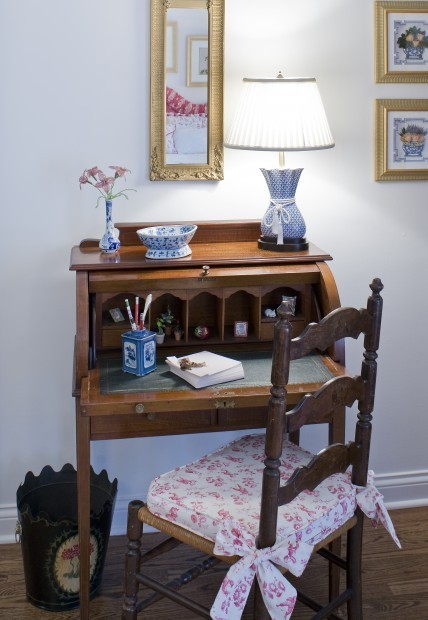 _NIK5012
The guest room writing table shows off some "small wonders" in Holly's collection.