In Fine Style: Aging Gracefully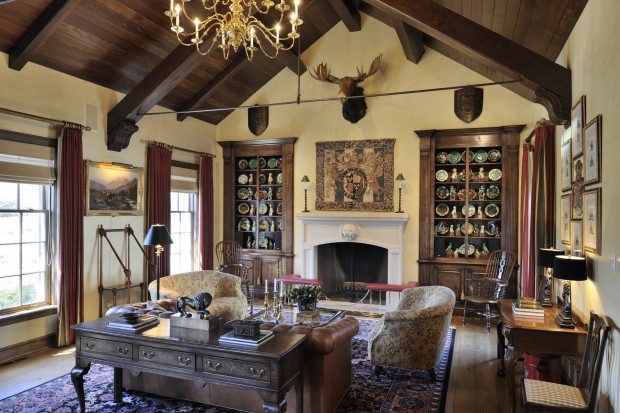 _DSC1709.jpg
In the family room, the tapestry conceals the television—the perfect location for a proper cocktail party or a Sunday afternoon watching sports.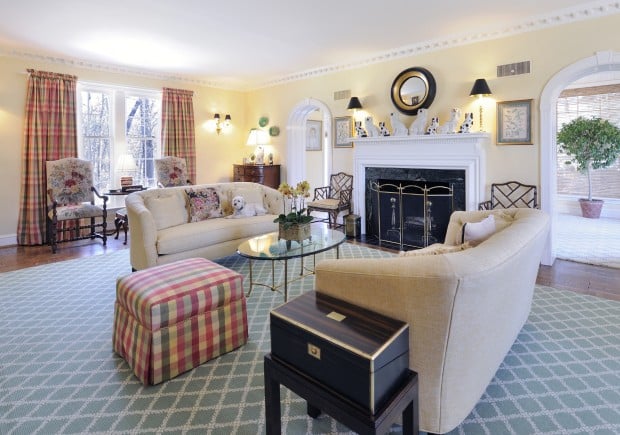 _DSC1674.jpg
The living room's fresh colors are accented with collections of English majolica and Staffordshire dogs.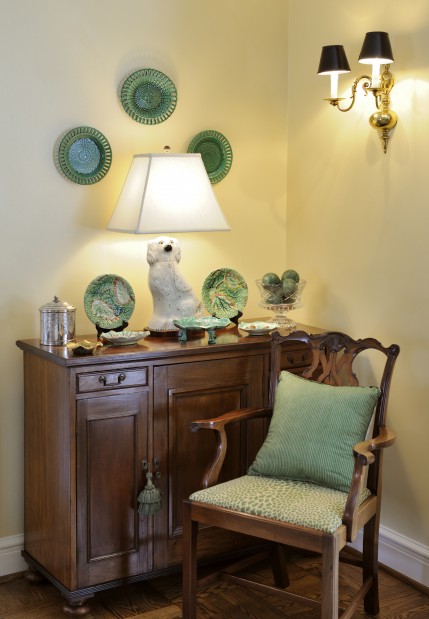 _DSC1686.jpg
English antiques are tucked in every corner.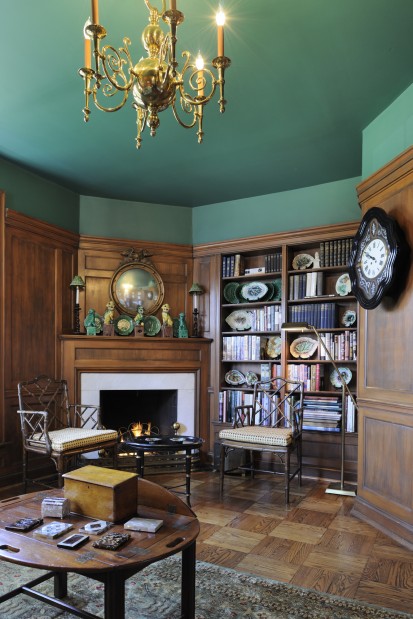 _DSC1697.jpg
The paneled sitting room ceiling is painted majolica green, with the French wall clock complementing the majolica and bringing a continental feel to the room.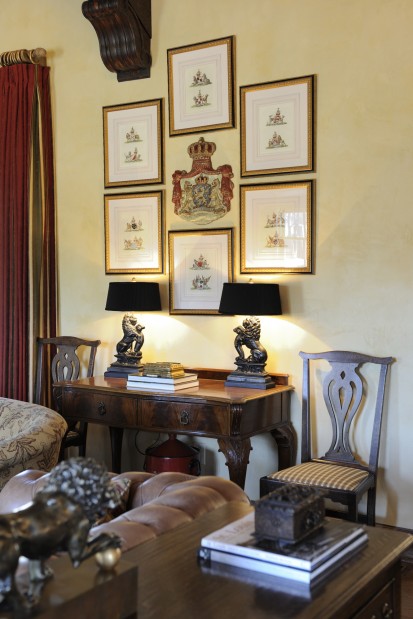 _DSC1718.jpg
English lion lamps illuminate a framed collection.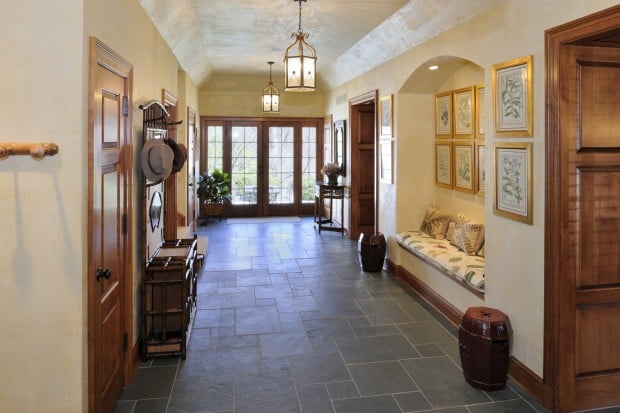 _DSC1727.jpg
This 'keeping room' is the perfect spill-over for large parties.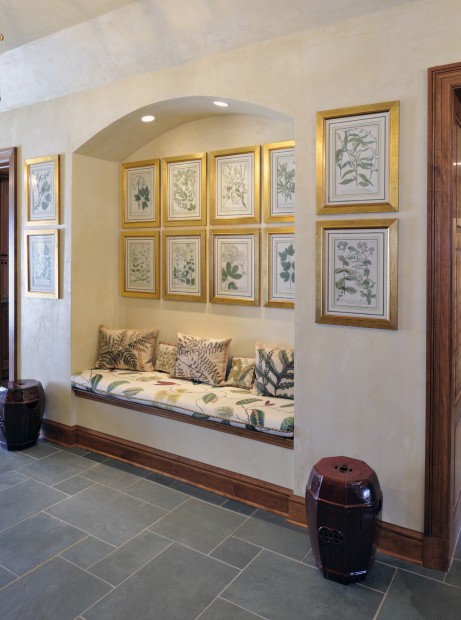 _DSC1735.jpg
A distinct 'fern theme' is carried out in fabrics and framed prints, bringing the outside in.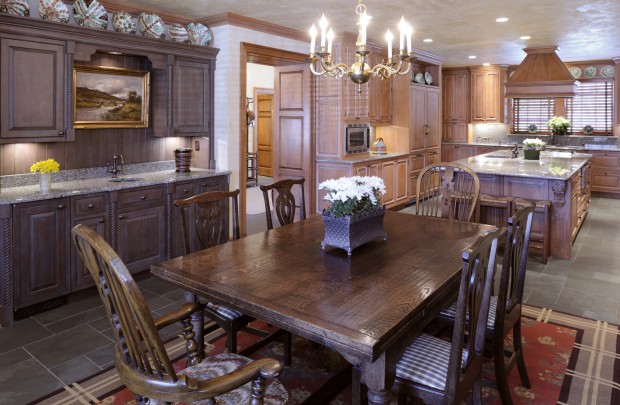 _DSC1742.jpg
English bespoke furniture was created for family gatherings in this new culinary space.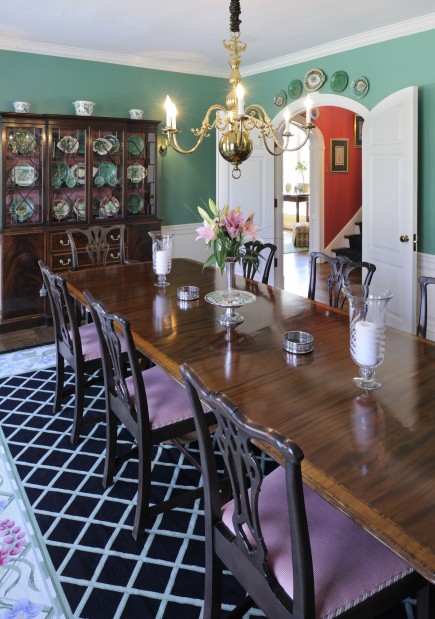 _DSC1763.jpg
Formality fulfills function in this English country house-styled dining room.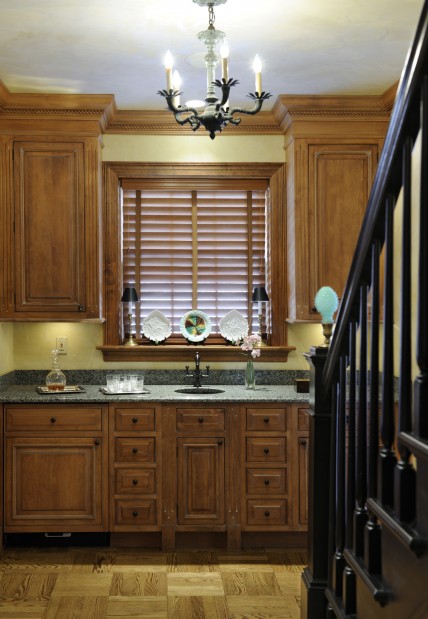 _DSC1752.jpg
Back stairs spill into the butler's pantry.