In Fine Style: A New Take on Tudor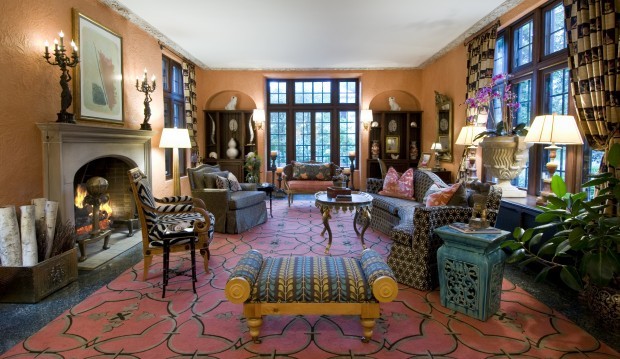 in fine style 1
A custom coral wool area rug done by Allen Interiors for C.V. Grove Interiors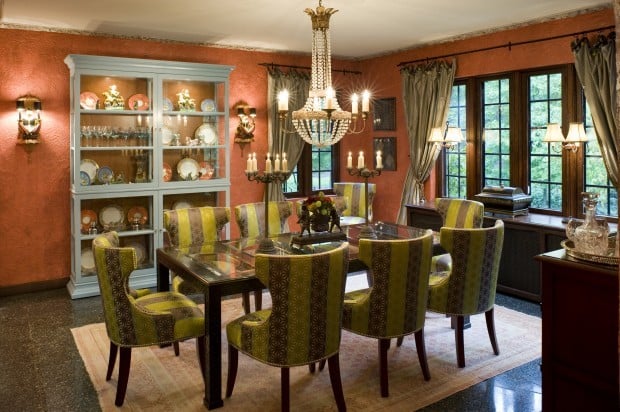 in Fine style 6
A custom Century display cabinet in the dining room holds a collection of Asian artifacts and Versace china.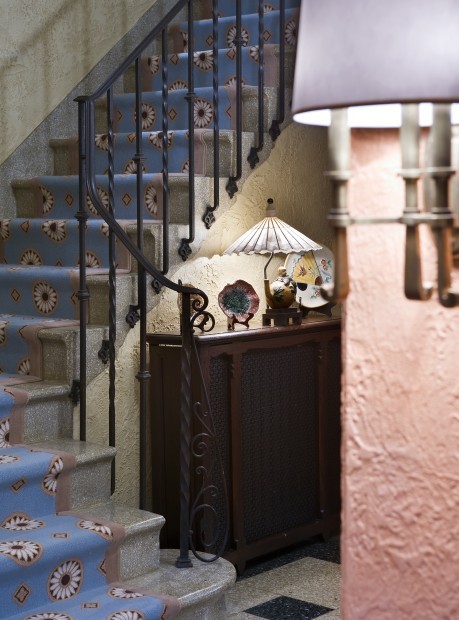 In Fine Style 2
The foyer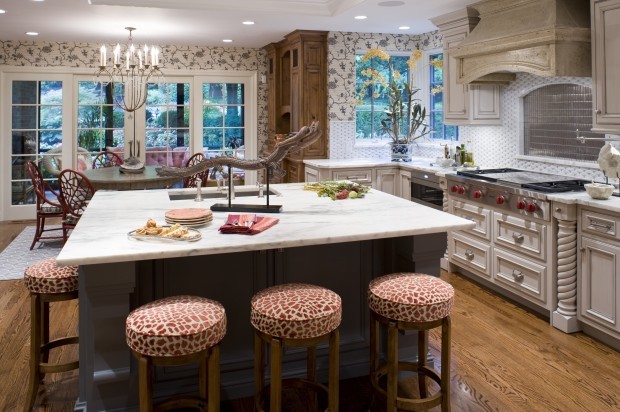 In Fine Style 7
The right mix of stone, wood, color and texture come together to create a welcoming and utilitarian environment in the kitchen, aided by Bob Burmeister of Marc Christian Fine Cabinetry.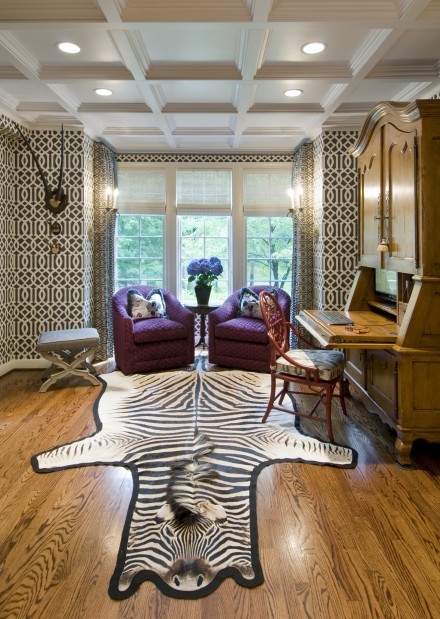 IN Fine Style 8
The morning room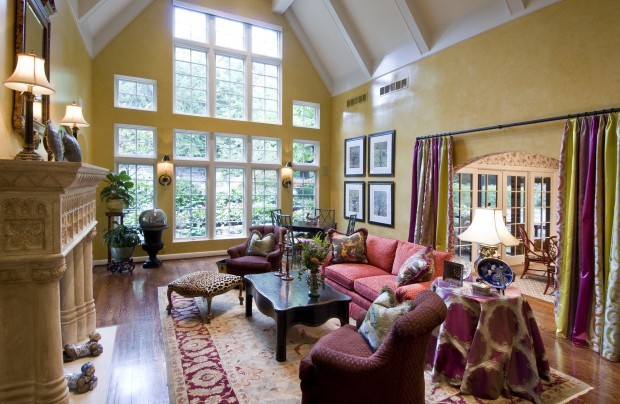 In Fine Style 9
The family room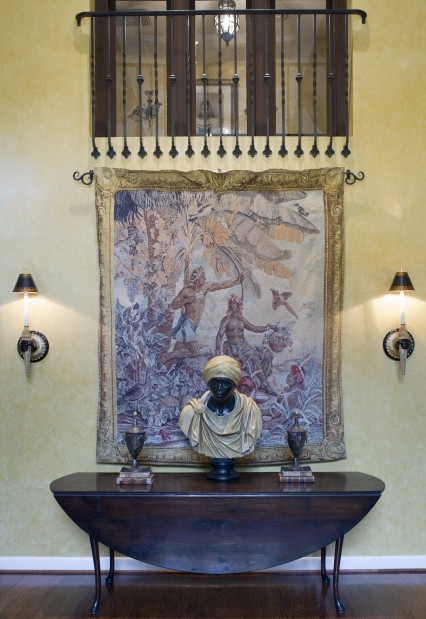 In Fine Style 11
The far end of the family room showcases an antique blackamoor bust found at Ken Miesner's.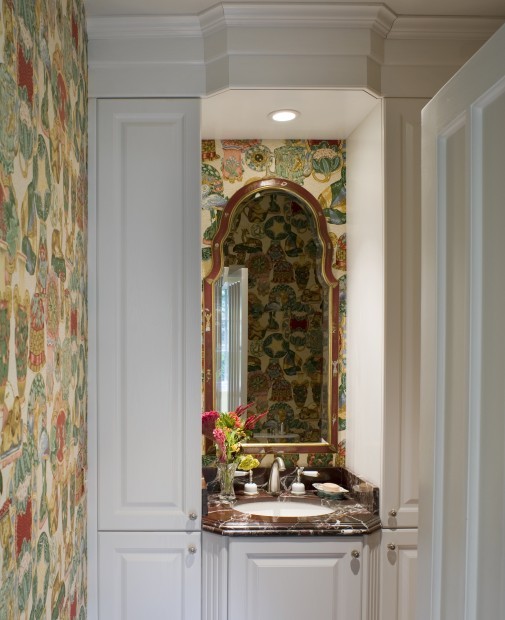 in Fine style 12
If you have to 'excuse' yourself, the powder room has F. Schumacher paper-backed fabric in an all-over Majolica pattern.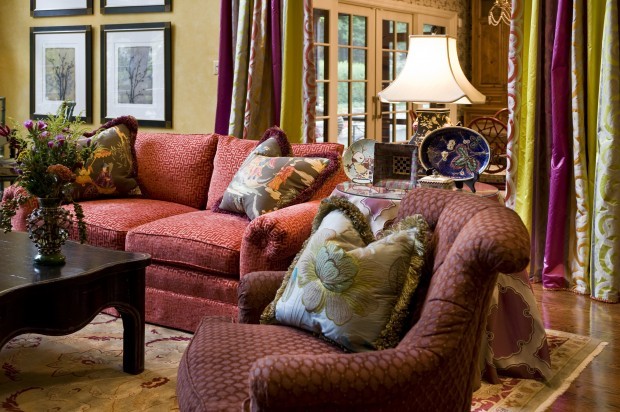 In Fine Style 10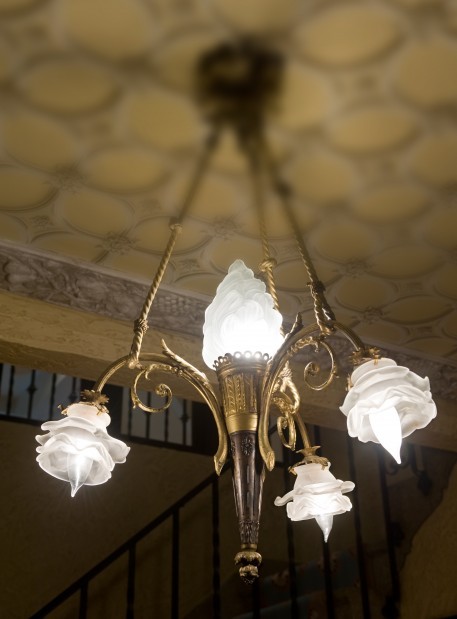 In Fine Style 3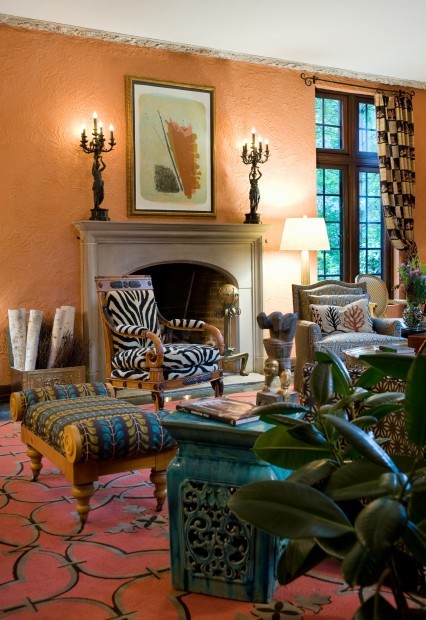 In Fine Style 5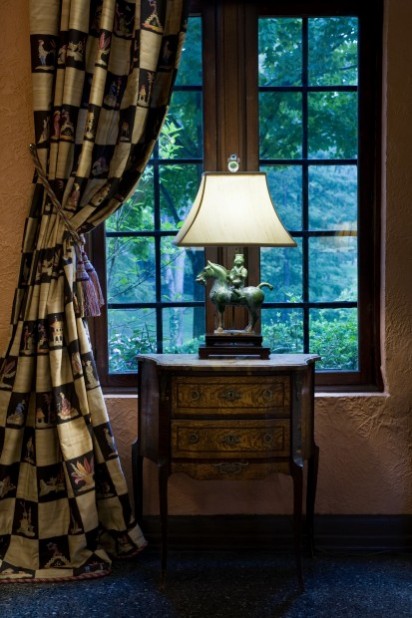 In Fine Style 4