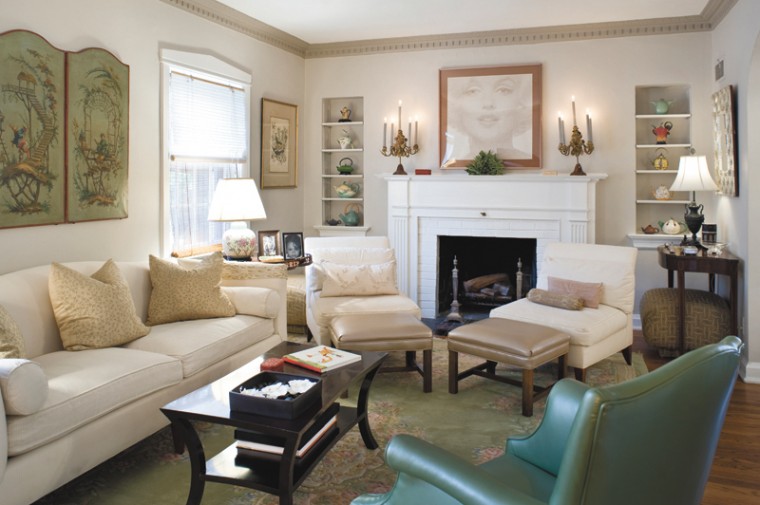 InFine2_0413.jpg
The eclectic mix of traditional and contemporary marry well in the living room space. The iconic Marilyn Monroe image is flanked by Katz's teapot collection.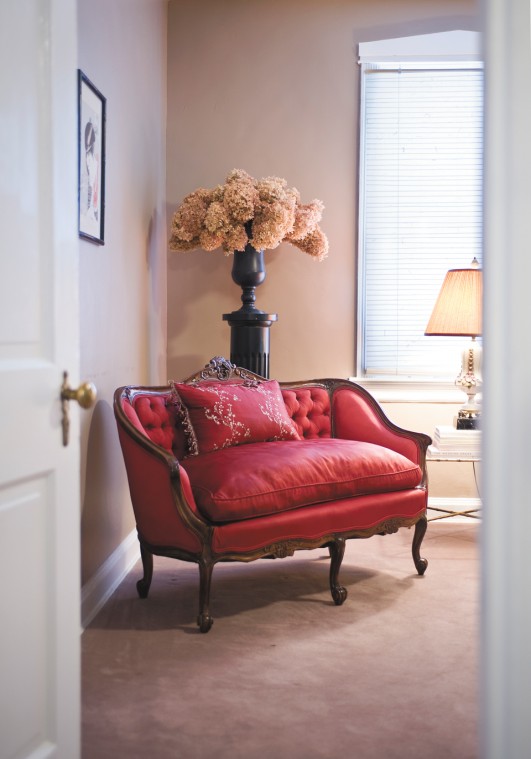 InFine3_0413.jpg
An antique settee with claret silk fabric adds punch to their guest room.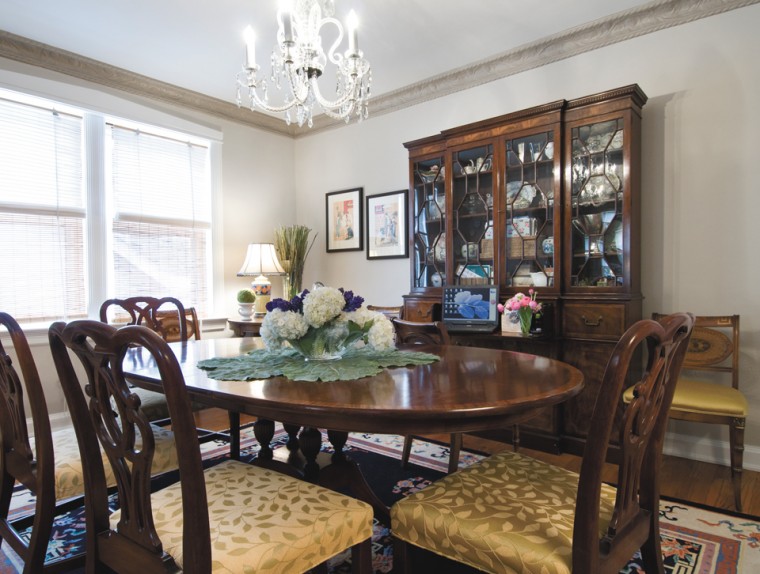 InFine4_0413.jpg
The secretary/breakfront sets the backdrop for the fresh arrangement designed by Katz of white hydrangea's and hyacinth.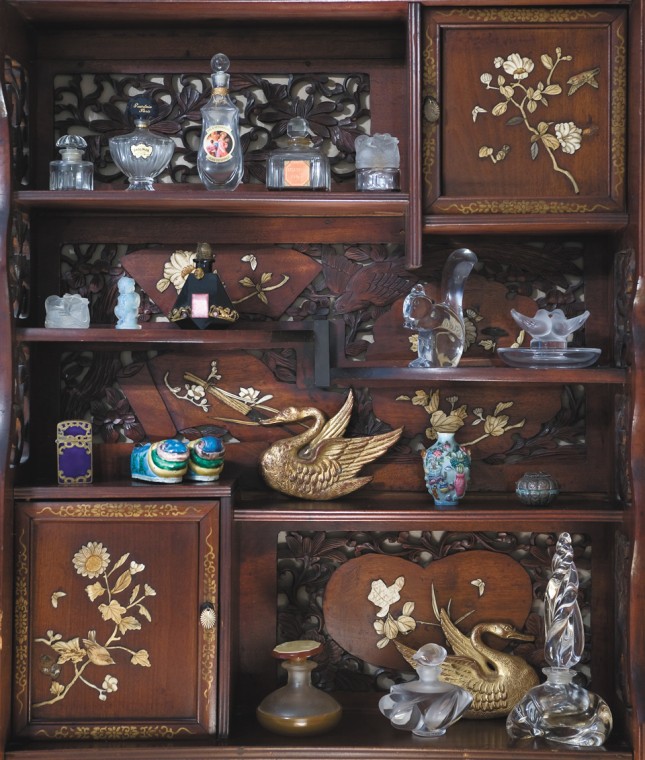 InFine1_0413.jpg
The ivory inlaid shelf is just as interesting as the collection of vintage perfume bottles that adorn a bedroom wall.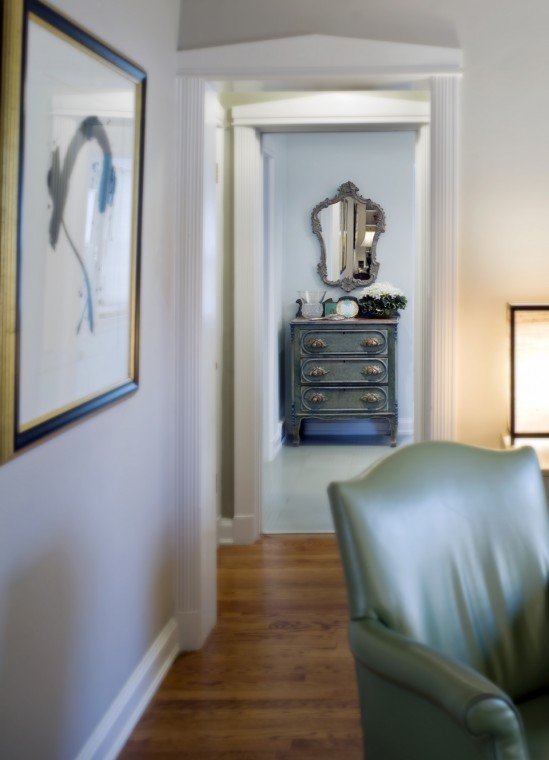 InFine5_0413.jpg
Juxtaposing the antique family chest with the contemporary artwork is just one of the pleasant mixes in this space.