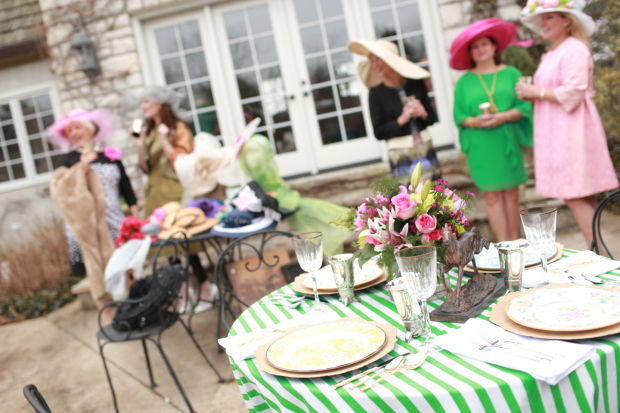 img_5975.jpg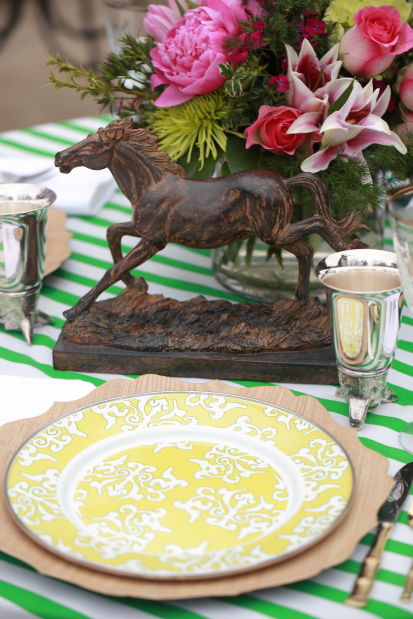 img_5853.jpg
A refined 'earthy' tablescape successfully mixes wood, metal, silver and fabric. These metal damask plates juxtaposed on the wood charger create a fun outdoor feel!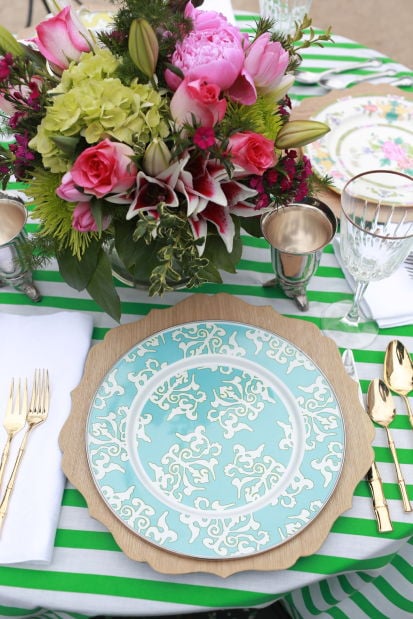 img_5883.jpg
Who doesn't like blue? This combination of sky and grass (the green-striped tablecloth), coupled with the vermeil bamboo flatware evoke a natural feel for your table.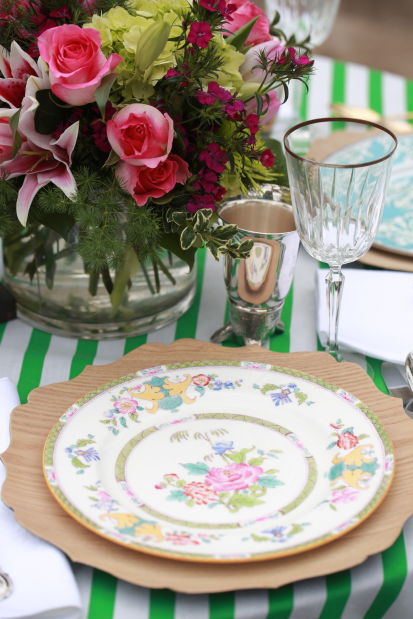 img_5873.jpg
Why not let your floral centerpiece echo the color of your china? These pink peonies and rubrim lilies in the arrangement look as if they hopped off the plate!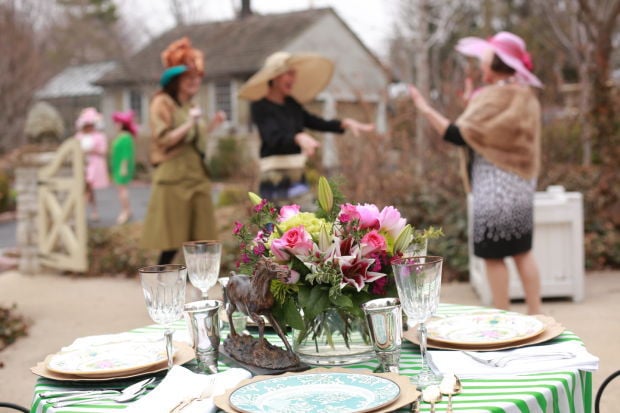 img_6052
Antique silver hunt cups, a small bronze stallion sculpture and a mix of china and flatware make an interesting table for conversation and libation for this Derby Party!