Since the Veiled Prophet Organization was established by prominent St. Louisans in 1878, the Veiled Prophet Ball has been an annual event celebrating generations of local debutantes. Being invited to participate is an honor, and being chosen for the Veiled Prophet's court of honor is even more prestigious.
Following this long tradition, the 2016 court represents young women of various interests, but all with a desire to serve their community and succeed in attaining their goals.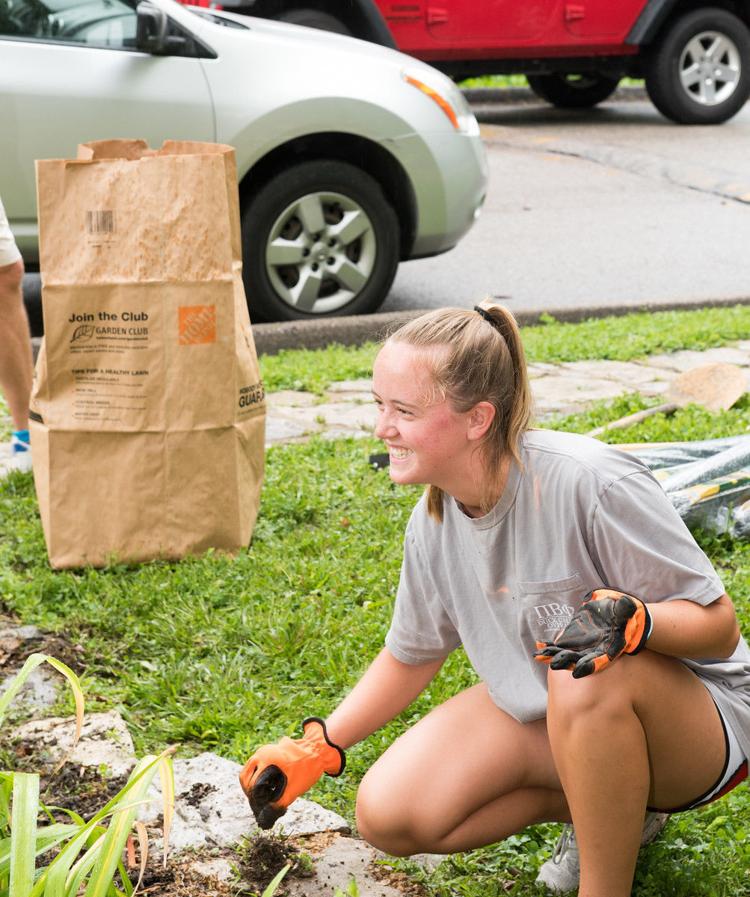 Sarah Boldt
A graduate of Villa Duchesne in Frontenac, Sarah Boldt has always enjoyed sports, playing lacrosse and field hockey in high school. "I may not have been the star athlete, but I always loved being on the team and doing something challenging," says the current sophomore at Auburn University, now studying political science and communications.
Boldt notes that community service has always been an important part of her life. Through the Veiled Prophet Community Service Initiative, she worked with Girls Inc., an organization that "inspires all girls to be strong, smart and bold."
"I remember working there one Saturday morning when I was a junior in high school, when their dance team came to rehearse for an upcoming performance," Boldt says. "We had the opportunity to watch them perform, and they were absolutely incredible – you could tell they loved being able to show off their talents."
Boldt also volunteered for U.S. Vets, which she describes as "another wonderful organization that provides temporary housing for veterans and their families if they have nowhere else to go. I had the opportunity to work with them for a summer, tutoring some of the younger kids who lived there." In addition, Boldt has pitched in at a number of other organizations, including Beyond Housing and Habitat for Humanity.
Abby Kostecki
A sophomore majoring in architectural studies at the College of the Holy Cross in Worcester, Massachusetts, Abby Kostecki attended St. Joseph's Academy in Frontenac, where she was involved in music and theater. "All throughout high school, I was involved with the Arch City Theatre Troupe, an organization run by kids that puts on shows to raise money for the JDRF (a global organization funding Type 1 diabetes research). It allowed me to get together with a group of kids who were also passionate about theater and create a show that would help a great cause."
When she moved to Massachusetts for college, Kostecki began working at a local soup kitchen each week and also began studying American Sign Language. She now spends part of her time communicating with people who have hearing disabilities, and her involvement in the deaf community has "taught me how to be open-minded and accepting to people from all different backgrounds," she says.
Kostecki is looking forward to a summer study-abroad program that will allow her to explore the history and architecture of Rome. And she won't be returning to the United States for a while, as she spends her junior year at the University of Melbourne in Australia. "I hope to one day design functional spaces for people with all abilities and disabilities," she says.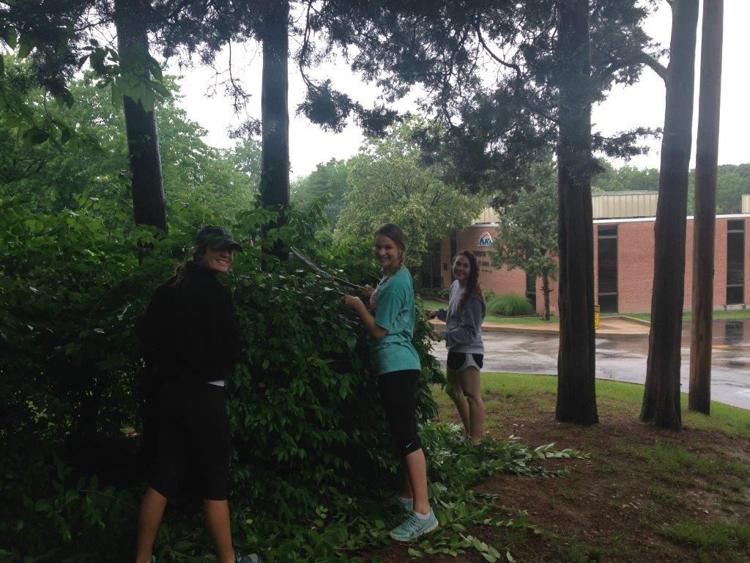 Abby Mather
Abby Mather is a sophomore biology major at Texas Christian University in Fort Worth and plans to attend medical school and specialize in pediatrics. Prior to college, Mather attended Lindbergh High School, where she captained the dance team, something she credits with helping her learn leadership skills.
"I have danced my entire life, which has instilled in me a sense of discipline and dedication to everything I do," she says. "I was also a member of student council, where I was in charge of our area's Special Olympics baseball tournament. Through my involvement in Special Olympics, I found my love for working with children."
At Texas Christian University, Mather has been working with KinderFrogs, an early childhood education program for children with disabilities. "I volunteer weekly in the toddler room," she says. "We help the children learn various skills like eating, using their words to ask for something and kicking a soccer ball. I have never seen happier kids with such eagerness to learn."
Her involvement in the Veiled Prophet Community Service Initiative introduced her to work with U.S. Vets, the Society of St. Vincent de Paul and Great Circle, where she made bags for foster children to take along when moving to a new foster home.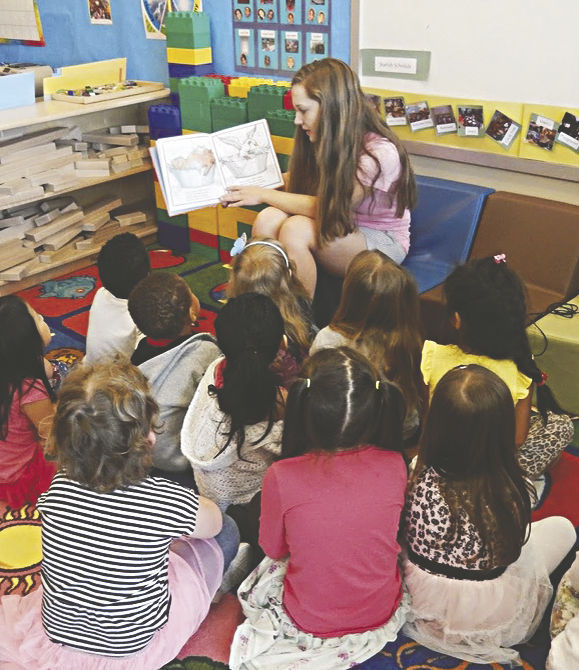 Ellie White
A graduate of Whitfield School in Creve Coeur, Ellie White is a sophomore at Furman University in Greenville, South Carolina, where she is in a five-year master's degree program in early childhood education. Her love for children was evident in her work as a teacher's assistant at the Ladue Early Childhood Center and University City Children's Center and as a Sunday school teacher for 3- and 4-year-olds at Greentree Community Church.
During high school, White participated in the City Friends program at Whitfield and was a leader during her senior year. "We matched students from Whitfield with students from City Academy and visited them each week to help them with homework, sports and other after-school activities," she says.
In college, White volunteers at A Child's Haven and Best Buddies. She explains that A Child's Haven provides early childhood education to students coming from backgrounds of poverty, neglect or abuse who may experience developmental delays as a result. Best Buddies pairs volunteers with people who have special needs.
"I have had such a fulfilling experience and have witnessed incredible transformations," she says. "This experience has helped me become more passionate in the field of education, as I have seen firsthand how much one teacher can make a difference in a child's life."