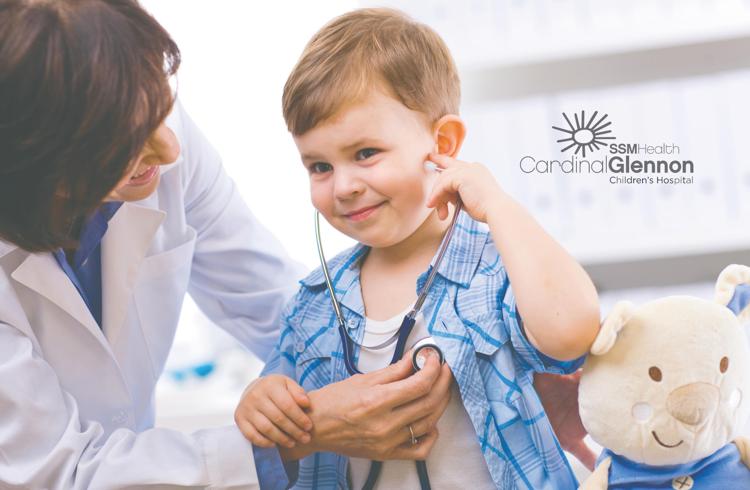 Over many decades, SSM Health Cardinal Glennon Children's Hospital has worked consistently to maintain its mission of revealing the healing process of God through exceptional health care services. Since 1956, the hospital's world-class physicians have provided exceptional medical care to thousands of infants and children each year – whether they're able to pay or not.
One aspect of the Cardinal Glennon community, the Glennon Guild, is committed to helping Cardinal Glennon through raising funds, volunteering in the hospital and advancing the welfare of the medical center and its patients. The guild comprises more than 150 women who donate their time and talents for the betterment of Cardinal Glennon.
As the beneficiary of this year's Ladue News Show House, the Glennon Guild will be able to assist with the purchase of a cortical stimulator.
Guild member Gretchen Schulte says that the cortical stimulator will be used during surgery to help stop epileptic seizures. "It's an incredibly expensive piece of equipment, but we will be able to fund it with the Show House's help," she says.
While many other hospital guilds run the building's gift shop, that isn't the case with the Glennon Guild. The guild's members used to run the gift shop, but no longer do so after realizing that it took time away from their efforts to directly serve patients, which many guild members do. Instead, the guild gets its funding through other avenues, like the Show House, the Glennon Card and the annual fashion show. "We're always working to help children with disabilities," Schulte says. "We do it through God's help and all the people who are affiliated with the hospital." The fashion show celebrated its 38th year this past April and raised thousands of dollars for inpatient and outpatient cancer services in the Costas center of the hospital. Additionally, the Glennon Guild is supported by generous donors, which is critical since the guild isn't affiliated with a university or other hospital.
In past years, proceeds from the Show House have helped fund a dialysis reverse osmosis machine, along with aiding in the redesign of the Pediatric Intensive Care Unit, Diagnostic Imaging Center and Bob Costas Cancer Center.
SSM Health Cardinal Glennon Children's Hospital provides superior medical care to more than 200,000 infants and children each year in Missouri and Illinois, throughout the country and in many other countries, whether patients can afford to pay for medical care or not. One year, Cardinal Glennon was able to provide more than $3 million in free medical care.
SSM Health Cardinal Glennon Children's Hospital employs more than 200 of the best pediatric experts in St. Louis practicing across 60 specialties.
SSM Health Cardinal Glennon Children's Hospital, 1465 S. Grand Blvd., St. Louis, 314-577-5600, glennon.org