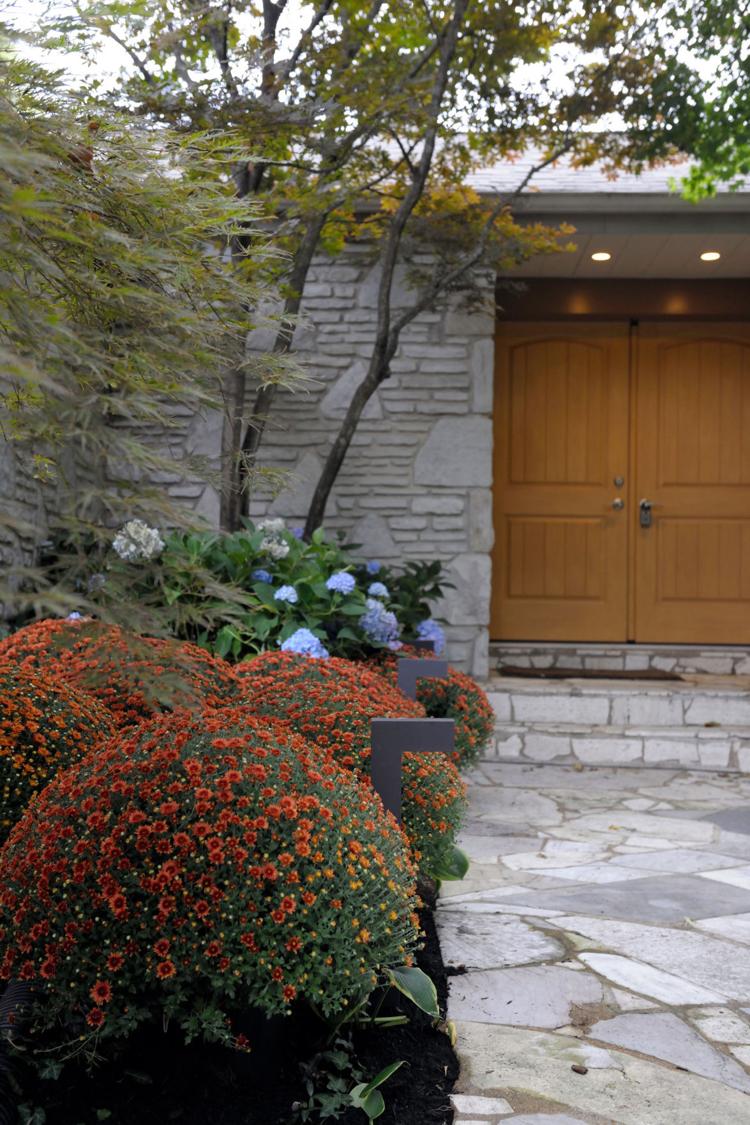 This year's Ladue News Show House provides a unique opportunity to step back in time and discover how Ladue, where 110 Dielman Road is located, evolved over time – and continues to evolve today.
Andy Dielmann of Dielmann Sotheby's International Realty, presenting sponsor of this year's Show House, speaks on his family connection to the property's surrounding area. "Dielman Road was named after my great-great-grandfather," he says. "When my family came over from Germany in the 1800s, they built the original Dielmann farm where the Briarcliff subdivision now stands. In high school, my older sister and some friends of hers were digging in their garden inside the Briarcliff neighborhood. They found an old horseshoe and thought it had to belong to our family's farm."
The street was then named for the family (although no one can explain the lack of the second n at the end of the name). When asked how his great-great-grandfather would react to seeing the Show House happening in this transformed neighborhood, Dielmann responds, "He'd likely be shocked." The Dielmanns, however, aren't the only ones who remember what the land formerly looked like.
Ted Wight, the listing agent for the residence, grew up in the neighborhood, often exploring the area surrounding Dielman Road with friends. "I lived in Briarcliff, which is right next door," he shares. "We used to wander and cut through yards. You're right in the middle of all these wonderful family neighborhoods with trails. I love the location because it's convenient for people from all over St. Louis to visit."
The home was originally built by a stonemason outside of the city. As the greater St. Louis area built up and expanded toward the property, the family maintained privacy with a forest enclosure. "Surrounded by greenery, it's very private and creates a wonderful space where kids can play and build forts, with a large yard and creek," Wight says. "The one thing that's important for a Show House home is to have enough rooms to offer a true variety – not just your standards. There are several options in this home. The center of the home is an original 1930s stone cottage, with a beautiful patchwork of different [natural materials] repeated throughout."
A perfect canvas for the Show House designers to test new styles, the property branches out from its original dwelling with effortless flow. The house wouldn't force designers to go in one direction or another, Wight reflects, adding, "It has an organic feeling to it, which creates interesting architectural elements." One can't help admiring the fine materials used throughout, such as the granite and limestone, leaded glass windows and great room, with beamed ceiling. The abode's first addition, built by a Croatian stonemason, matches the original stonework for a seamless transition.
"The Show House always gives inspiration," Wight says. "You see current decorating trends and how they might work in your own house. You experience a multitude of styles, which appeal to people in different ways. This home is more than 5,000 square feet. Explore your favorite rooms and the gardens. It's the kind of home where you can linger."
The Show House typically evolves over a three-month process, creating a real estate masterpiece – and it's all done in support of the community. "We're honored to have been chosen for this signature event, which supports SSM Health Cardinal Glennon Children's Hospital," Dielmann says. "We're humbled to be able to give back."
Dielmann Sotheby's International Realty, 8301 Maryland Ave., Suite 100, Clayton, 314-725-0009, dielmannsothebysrealty.com