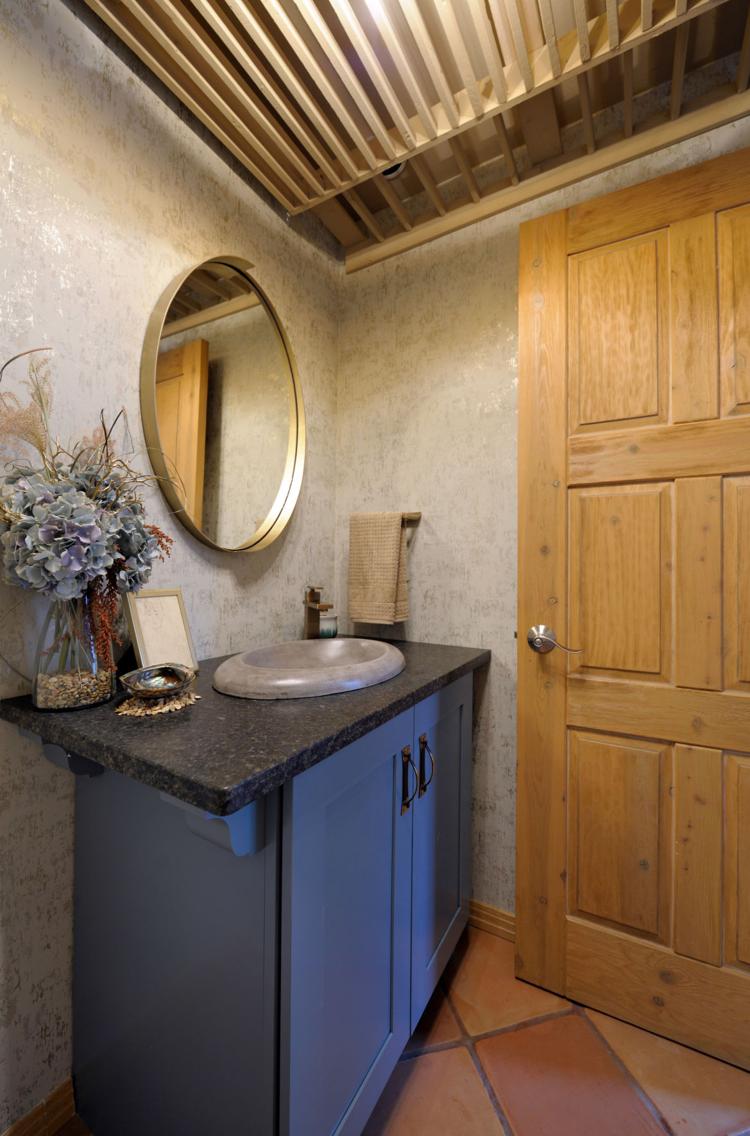 Smaller spaces don't necessarily make for easier design projects. Designer Amy Herman of brooksBerry Kitchens and Baths took the once-dated powder room and upgraded it with new architectural elements and colors. A blue cabinet sits below a statement sink and dark counter, and brackets were added on the side to allow for a longer countertop. The original terra-cotta tile and light-toned door pair nicely with these cool additions, as well as with the warm-colored circular mirror now placed above the vanity.
Herman notes the wallpaper as her favorite addition. "It has a soft-looking texture with a metallic sheen in colors that complement the space," she says. Some of it was damaged during the installation of the ceiling woodwork, but she says it was able to be repaired.
"The light pendant I used had to draw power from one of the existing can lights," Herman says. "The wood ceiling grid was added to camouflage the connection of the new ceiling pendant while adding visual interest to the space." A snug fit, it now looks as though it's always been part of the house.
brooksBerry Kitchens and Baths, 751 Old Frontenac Square, Frontenac, 314-872-7720, brooksberry.com