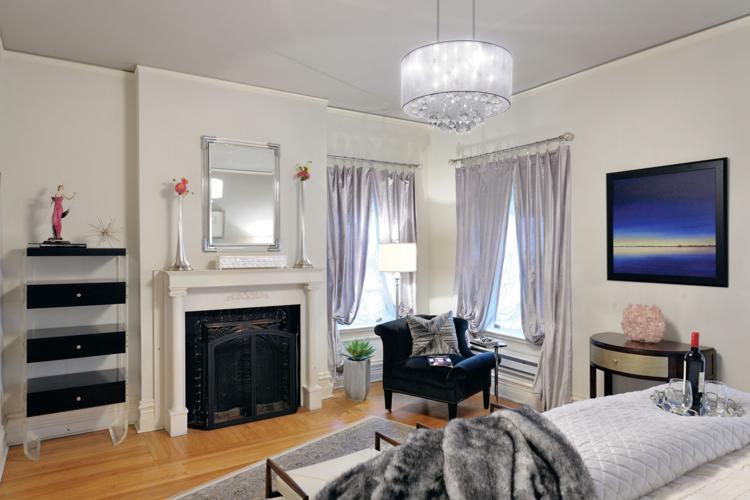 Designing a room is a process that starts with a vision," CJ Knapp of Yours by Design says. In the case of the Show House's master bedroom, Knapp's vision started with the bed. Its sleek lines and neutral leather upholstery set the space's remaining tone, and the curved headboard allows for more openness compared to a straight headboard. The finished product is a glamorous and understated space.
Although it might seem problematic that the room features three doors, three windows and a fireplace, Knapp knew they could become assets with the correct approach. A few signature pieces of furniture and the use of Lucite "keep the room from feeling small or getting too full," Knapp says. The Century Furniture Dalian maple storage case also uses minimum visual space, as it provides the effect of floating drawers.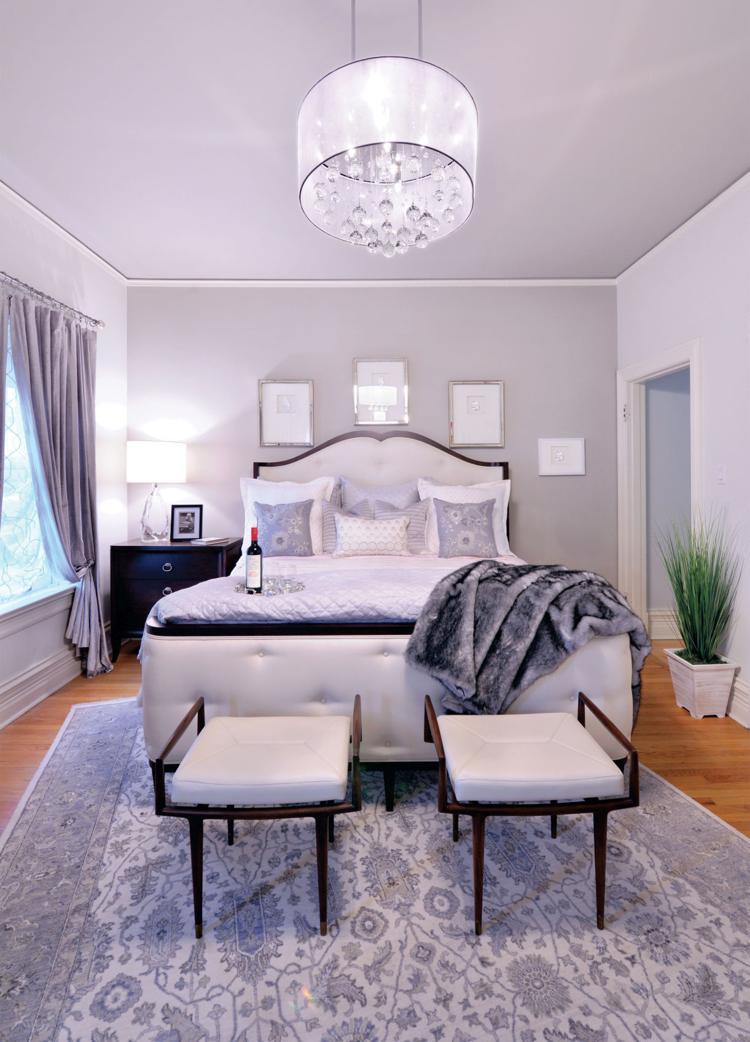 From the light-gray paint and the luxury bedding to the soft-filtered light from the windows, the master bedroom has a satisfying calm. "It's a room [where] I would curl up with a fire and good book, never wanting to leave," Knapp says. Two John Salozzo paintings add visual excitement: Orchid, also inspiration for the room's overall design, and Sunrise Over Scotland.
Knapp, who has been in the interior design business for more than 25 years, is excited to share the master bedroom's mix of the traditional and the contemporary with Show House guests. She dubs this redesign her favorite among her works. "The last design is always my favorite," she says. "I pour all of my effort into it. It's like making a cake and getting to eat it too."
Yours by Design, 314-283-1760, cjknappinteriors.com