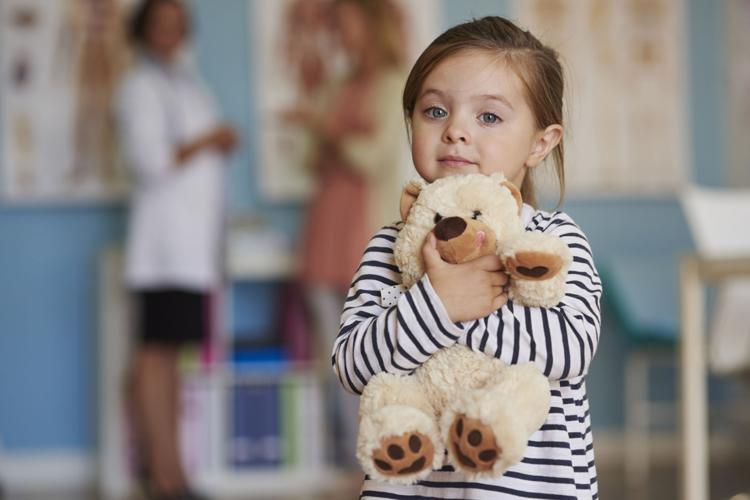 For 60 years, Cardinal Glennon has maintained its mission to reveal the healing presence of God through exceptional health care services.
One aspect of the Cardinal Glennon community – the Glennon Guild – is committed to helping Glennon through raising funds, volunteering in the hospital and advancing the welfare of SSM Cardinal Glennon Children's Medical Center and its patients. The guild is the beneficiary of this year's Ladue News Show House.
"The proceeds from this year's Show House will go toward a dialysis reverse osmosis machine, which will benefit all dialysis patients," says Gretchen Schulte, a guild member. "To be able to bring this to the child's bedside is the most wonderful thing."
The machine will take care of waste and extra fluids from the blood and "keep patients balanced," Schulte says. The mobility of the machine for patients with kidney injury and renal disease will be a huge help.
The guild is different from most others in that its members don't run the hospital's gift shop. Schulte says they used to, but running the gift shop took time away from their other efforts to serve hospital patients, as many of the guild board members volunteer at the hospital, as well.
Instead, the guild gets funding through other venues like the Show House, Glennon Card and an annual fashion show. The Glennon Guild is also supported by donations, since Cardinal Glennon is not affiliated with a university or other hospital. This is an unusual circumstance, since there's only one other freestanding hospital in the country.
Through donations, Cardinal Glennon is able to provide free medical care to those who wouldn't otherwise be able to afford it. One year, Schulte says, the hospital gave more than $3 million in free medical care.
"We're in this to help these kids and their parents," Schulte says. "That's what we're all about: helping the kids."
Schulte says being the beneficiary of events like the Ladue News Show House is a wonderful opportunity for Glennon Guild, and its members are so grateful. "We're so blessed to have this Show House," she says.
Cardinal Glennon Medical Center provides superior medical care to more than 200,000 infants and children each year in Missouri and Illinois, throughout the country and in many other countries, whether they are able to pay for medical care or not.
SSM Cardinal Glennon Children's Medical Center employs more than 200 of the best pediatric experts in St. Louis practicing across 60 specialties.
Cardinal Glennon, 1465 S. Grand Blvd., St. Louis, 314-577-5600, glennon.org