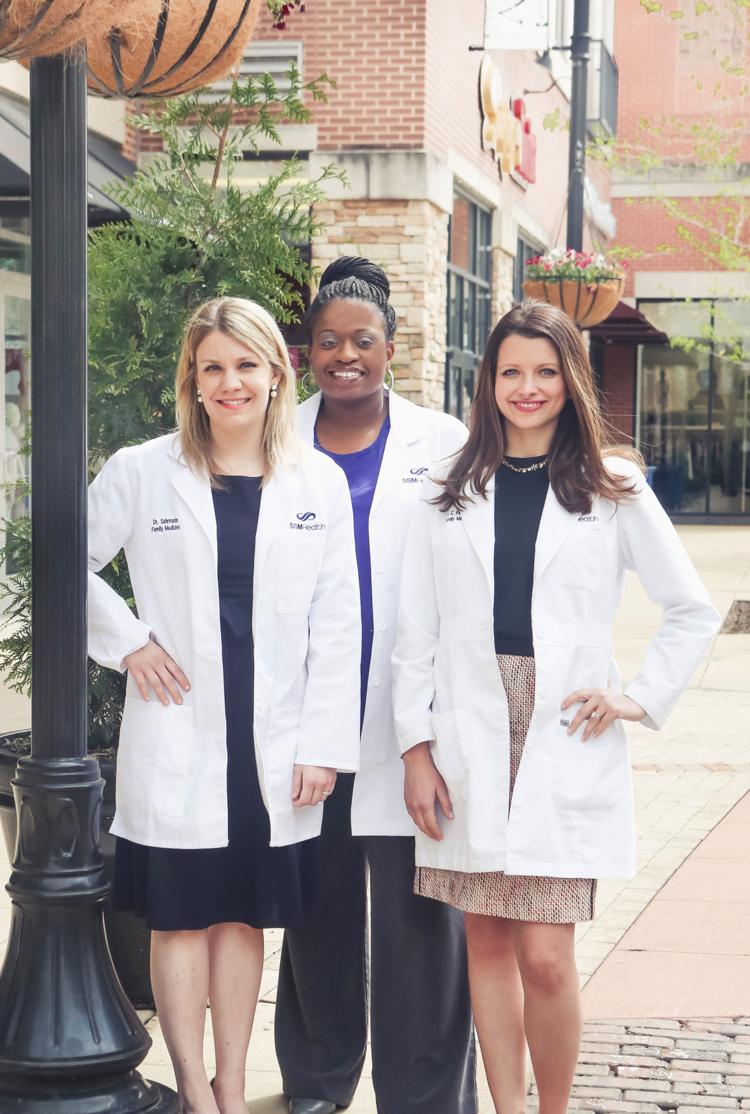 The name is already familiar. Beyond that, SSM Health Medical Group has become a practice to which many entrust their well-being. Now, with its newest location open on The Boulevard, the medical association might as well be considered a next-door neighbor.
"Being located in the areas of Brentwood, Richmond Heights and Clayton, we have access to a variety of people who can use our services, including students, young families, retirees and a large workforce," Dr. Cristina Fernandez says. "We're really excited about [being a part of this] vibrant community."
SSM Health recognizes the value of integrating into the daily culture and flow of the neighborhood to which it has recently expanded. "As family medical physicians, the community is really important to us," Fernandez explains. "We focus on getting to know people both mentally and physically, from head to toe. We want to know what gyms they use, where they get their food, what schools they [attend], so we can better understand the context these families operate in."
Fernandez describes the facilities, which are designed to make patients feel at ease. "As soon as you walk in, you are greeted by a lot of natural light [ushering you] into an open welcome area, with the nicest support staff [waiting by]," she says. "It's a beautiful space, which will help people feel comfortable in discussing their health care. We want them to feel welcome and supported – and I think [our environment] will help us achieve that. Our proximity to specialists, physical therapist offices and St. Mary's Hospital is an added benefit. People have access to a variety of medical practices with ours serving as a center point. And since we're located in a multiuse area, it really encourages people to bring their families to appointments, which encourages togetherness. They can have lunch across the way."
The medical team at SSM Health takes a unified approach to communication. "We all really take the time to listen," Fernandez states. "We want to build individualized relationships for people with all different types of issues and backgrounds. [Evaluating both] mind and body, we use overall wellness measures to maintain good health. Exercise, nutrition – we do women's health, pediatrics and geriatrics, as well as management of a lot of chronic diseases. We always focus on ways to stay healthy." With the community's wellbeing always on its mind, it looks like the neighborhood's latest addition will fit right in.
19 The Boulevard, Richmond Heights, 314-354-8810, ssmhealth.com