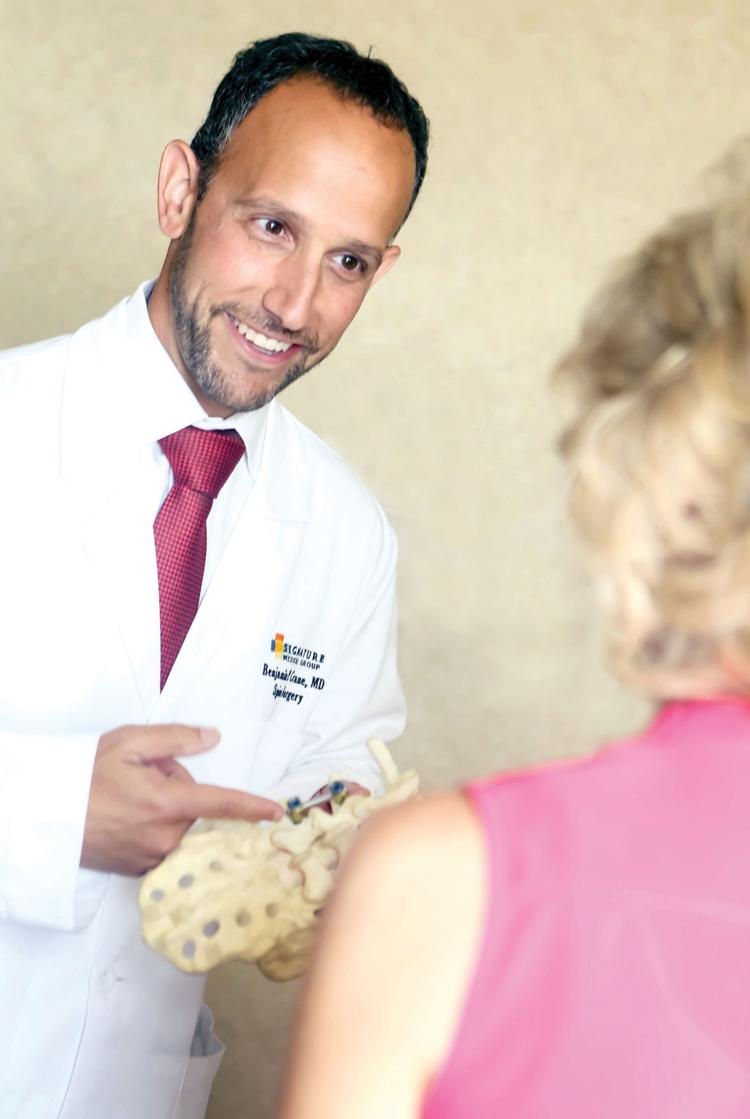 Signature Medical Group is the largest independent physician-owned, multispecialty group in the St. Louis and Kansas City areas. The group comprises more than 150 physicians across 22 specialties and subspecialties.
Dr. Benjamin Crane, a Signature Medical Group physician, specializes in spine care, including non-invasive and surgical treatments. Crane is a board-certified, fellowship-trained orthopedic surgeon. He has been practicing for more than nine years and currently works at Premier Care Orthopedics and Sports Medicine in South County.
"I take care of all conditions of the spine, from mild aches and pinched nerves to bigger issues," he says. "I want my patients to know that spine surgery is an absolute last resort. Nine times out of 10, we can treat the issue without surgery."
Crane notes that the majority of his patients are able to recover over time with treatment, avoiding surgery.
"We exhaust all other options first," he says. "I treat my patients like I treat my family members and want them to get better as quickly as they can."
Crane says that when patients initially come to the office, they may discover their individual issues aren't with their spines, but with a shoulder or something else. Because the office caters to a group of specialties, though, someone will still be able to help.
"We'll have someone who can treat you," he says. "We have you covered."
Dr. Benjamin Crane of Signature Medical Group, 12639 Old Tesson Road, Suite 115, St. Louis, 314-849-0311, signaturemedicalgroup.com