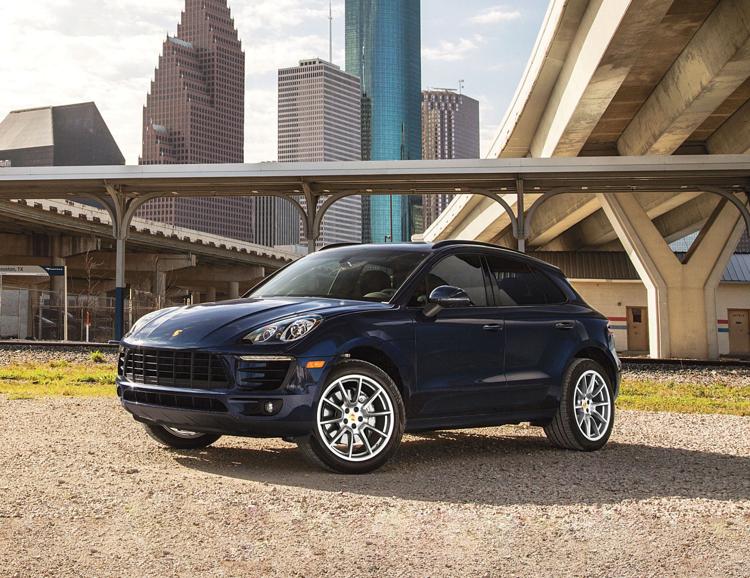 Porsche is well-known for the luxury and refinement incorporated into the design of each model produced. This holds especially true for the company's creation of the Macan, a five-door luxury crossover SUV.
Javanese for "tiger," the Macan is just as electrifying as its name. Performance and intelligence resonate throughout the vehicle. Compact yet versatile, the Macan is efficient at 20 miles per gallon in the city and 25 miles per gallon on the highway. The SUV is spacious, with five doors that open up to seating for five people, along with plenty of additional room for road trips, carpools and grocery shopping.
With 252 horsepower, the Macan has the ability to go from 0 to 60 mph in just 6.3 seconds, giving the SUV a true sports-car feel. The driver of the Macan has everything within arm's reach, since the steering wheel features everything from gearshift paddles to multifunction buttons for telephone, radio and onboard computer. Steering wheel heating is available as an option, too.
For safety, LED headlights provide luminous power, giving pristine illumination of the road at all times. Features like Porsche Active Safe make the driving experience safer, regulating the speed of the vehicle with the speed of the vehicle in front of it. Porsche Active Safe brakes the vehicle automatically to prevent head-on collisions.
All of these luxury features help put the Macan at the top of the charts in technology, safety, luxury, convenience and power.
For customers looking for additional speed and power, Porsche St. Louis also offers the Macan Turbo. In just 4.6 seconds, the SUV takes drivers from a dead stop to 60 mph. Its top track speed is 164 mph, and it averages 23 miles per gallon. The 3.6-liter, twin-turbo V6 engine produces 400 horsepower, unleashing a phenomenal experience for all who sit behind the wheel and an engine sound that is undeniably Porsche. Take the Macan or Macan Turbo for a test drive today at Porsche St. Louis.
Porsche St. Louis, 2970 S. Hanley Road, St. Louis, 888-377-4319, porschestlouis.com