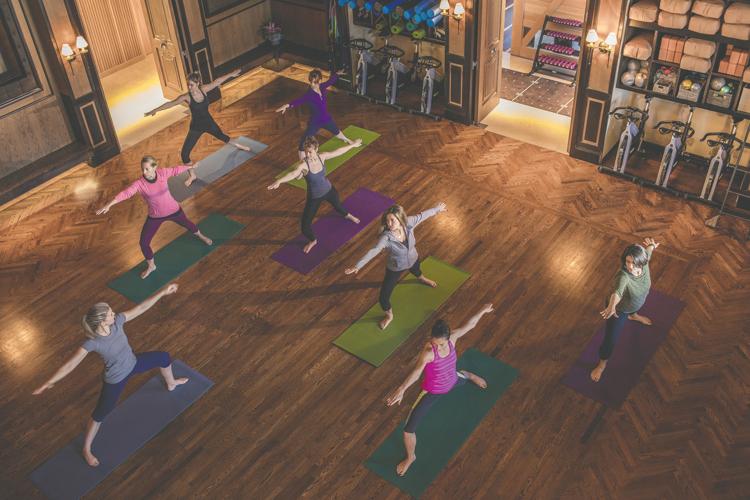 PALM Health in Ladue operates on a mission to promote health, proactively prevent lifestyle and stress-related disorders, amplify therapeutic results and cultivate well-being for members, employees and the community. The facility brings together a wide spectrum of medicine and wellness professionals to care for the mind, body and spirit all under one roof.
Two members of the PALM Health team work on treating individuals with attention deficit hyperactivity disorder, also known as ADHD. Dr. Sita Kedia, PALM Health's chief medical officer and a neurologist, and Ashley Wiegand, a neurotherapist and licensed marriage and family therapist, work closely with ADHD and neurotherapy patients.
Kedia defines ADHD as a neurobiological disorder of executive functioning where patients may have difficulty inhibiting their behaviors, focusing, as well as regulating themselves.
"There are two predominant subtypes: inattentive and hyperactive," she says. "At PALM, we look at it from a whole-person approach. We step back and look at all the factors that could possibly be affecting that individual, whether there are genetic factors, social factors … even diet and nutrition. We look for the root causes and contributing factors of the symptoms."
PALM Health has a multidisciplinary team composed of physicians, counselors, therapists and psychiatrists who help tailor an individual's treatment based on what factors are most prevalent for him or her. One such treatment is neurofeedback.
Wiegand says neurofeedback is a type of biofeedback, a form of behavior therapy that can facilitate self-regulation of one's physiology. Neurofeedback is learning self-regulation of one's brain wave patterns, which correlate with brain function. Using sensors on the scalp, an individual can be rewarded with positive feedback for certain shifts in his or her brain waves.
"ADHD can be difficult to diagnose," Wiegand says. "However, there's a specific brain wave marker. Approximately 90 percent of the cases where people have had ADHD, they've had the marker. Ninety-four percent of those who don't have [ADHD] don't have the marker."
To help diagnose disorders like ADHD, anxiety and concussions, PALM Health has an assortment of practitioners all in one place.
"We work together in a collaborative nature in coordinating care for individuals so they don't have to go to multiple providers," Wiegand says. "Some come here for medical care; some have made PALM their gym. Individuals can take different avenues to best take care of their health."
PALM hosts educational seminars each month. Next month's seminar is Neurofeedback: Diagnosis and Treatment of ADHD, Concussion, Anxiety and Other Mood Disorders. The seminar, designed for parents, teachers and counselors, is scheduled from 6:00-7:00 p.m. on November 2. It is free of charge and also open to the general public. To sign up, email events@palmhealth.com or call 314-801-8898 ext. 1.
PALM Health, 9160 Clayton Road, Ladue, 314-801-8898, palmhealth.com