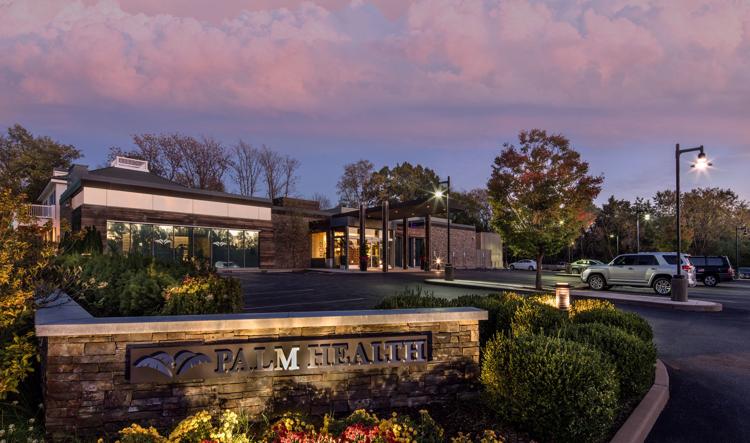 With the pressures of today's modern lifestyles, the best way to empower yourself is to get quality integrated care that is focused on you. At PALM Health, the rare combination of medical care, preventive care, mental health, fitness, nutrition and spa services come together under one roof, and the impact on your health and well-being can be astounding.
Dr. Varsha Rathod is an expert in functional medicine at PALM Health. "We make certain your well-being is evaluated at every level – because to get to a healthy you, everything should coalesce," says Dr. Rathod. "Taking a functional medicine approach ensures that you feel good as a whole: mind and body."
"Functional medicine is not a new kind of medicine," Dr. Rathod explains. "It focuses on the individual, and it has an investigative approach to problem-solving. It's not unlike the approach taken by Sully [Sullenberger] when he landed the plane on the Hudson River. He had to use his best judgment and instincts, instead of following a standardized protocol."
Dr. Rathod, who specializes in internal medicine and rheumatology, uses functional medicine to build on her conventional training. Functional medicine is personalized, patient-centered, proactive, predictive and participatory care.
"I teach my patients to think of themselves sitting on a three-legged stool," she says. "One leg of the stool [of health] is made up of the problems they're dealing with and what triggers them. The second leg is investigating what core systems are off in your body. We look at imbalances in the assimilation, immune, energy, hormonal and neurotransmitter, and detoxification systems. The third leg focuses on what lifestyle changes are needed for you to become healthier and more resilient."
Dr. Rathod consults with each patient to develop an individualized health plan that promotes a longer, healthier life. She works to engage patients in proper sleep, exercise, nutrition and stress-management, for example.
"Gut issues are the biggest illnesses I see in my practice, or, what we call, 'New World epidemics,'" Dr. Rathod comments. "These 21st-century problems are 95 percent lifestyle-related, like irritable bowel syndrome (IBS), weight gain, or diabetes and obesity. It's often about understanding the patient's behavior and empowering them to take charge of their problem. PALM Health offers the tools to deal with the stressors of everyday life."
PALM Health makes it as easy as possible for clients by accepting most insurances. Patients can keep their existing primary physician, or they can choose a PALM Health doctor as their primary. Depending on your needs, PALM Health offers a variety of memberships and day packages, in addition to a long list of amenities, such as spa treatments, fitness and nutrition coaching, counseling, cryotherapy and more.
"PALM Health features multiple opportunities for a healthier lifestyle, including a set of workshops designed around getting to know yourself," Dr. Rathod says. "We have strategies for making positive changes in behavior and emotions. You can empower yourself and take charge of anything in your life."
PALM Health, 9160 Clayton Road, Ladue, 314-801-8898, palmhealth.com