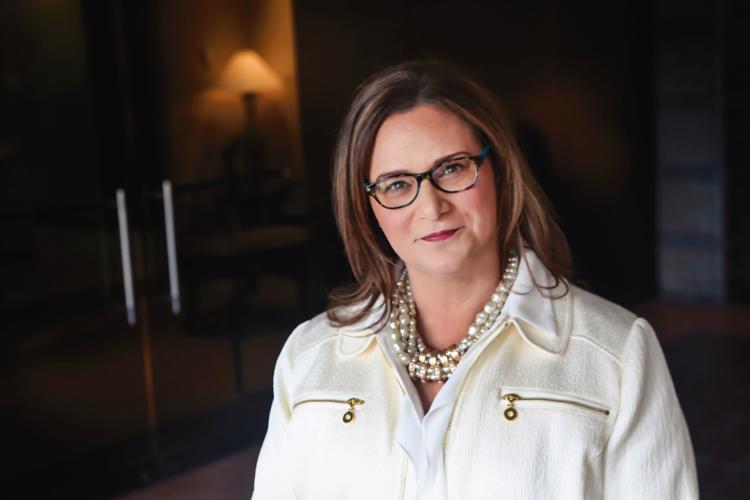 Allison Schreiber Lee is a straight shooter. "People need to find a lawyer they can trust. Someone who is going to be supportive, but is also going to talk to them very frankly," says Lee. As a family law practitioner at Paule, Camazine & Blumenthal, P.C., Lee specializes in high-conflict custody and high-asset divorce cases.
The kinds of cases that Lee tackles often involve difficult issues: mental health problems, alcohol and substance addictions, and allegations of abuse. "I deal with a lot of alcohol cases and people dealing with a spouse's alcoholism," she says. Lee also frequently handles "cases in which some type of personality disorder is at play."
Clients with unreasonable expectations, in terms of maintenance, child support or custody plans, will find a much-needed voice of reason in Lee. In order to provide her clients with a more probable view of life after divorce, Lee is very realistic with them. "I'm not one of those lawyers who's going to just tell my client 'I'll do the best I can' if their requests are unrealistic," she underscores. "I will tell people what they need – not what they want – to hear."
Lee's unique mixture of empathy and candor is borne from both life and professional experience. As a child, Lee weathered her own parents' contentious divorce, an ordeal which palpably impacts the counsel she now provides to clients. "Because I lived through divorce as a child, I advise my clients from the perspective of what's in the best interest of the children," Lee says. "I can also help them find counseling for their children."
Lee is also a divorced, working parent, and has been so for many years. She is able to relate to what her clients are going through, and she intimately understands how much fear the divorce process inspires. "Am I going to stay in the same house? Are the kids going to stay in the same school? The fear of the unknown is tremendous," emphasizes Lee. "I can help clients process their fears and give them a little bit of insight into what they can expect on the other side."
"Many lawyers see their job as doing the client's bidding," says Lee. "I see my job as providing counsel and creating realistic expectations to produce the best possible outcome for the client." Lee is dedicated to her work and to protecting the well-being of clients and their children. "If my clients need me in an emergency before 8 a.m., after 6 p.m. or on a weekend, they're going to get me," she vows.
Allison Schreiber Lee of Paule, Camazine & Blumenthal, P.C., 165 N. Meramec Ave., Suite 110, Clayton, 314-593-2456, pcblawfirm.com/attorneys/allison-schreiber-lee