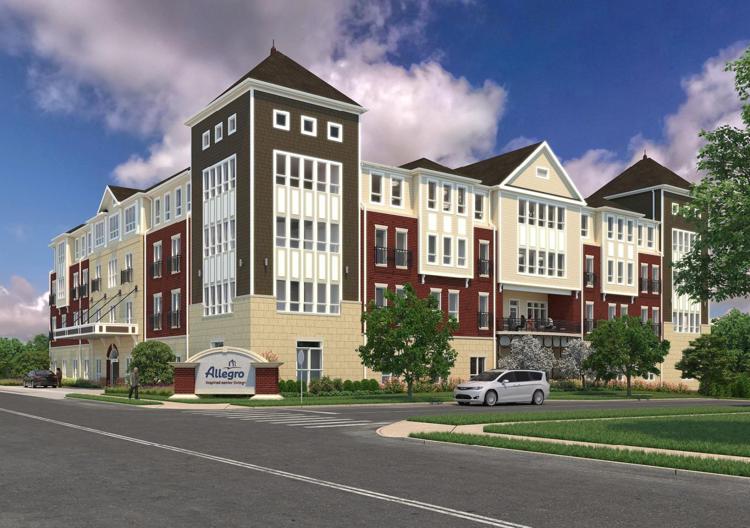 Growing older doesn't mean you have to give up the parts of your life that offer you the most enjoyment. Allegro Senior Living understands that better than most.
"Everything we do is to inspire others, starting first with our associates, who then go on to inspire residents and their families," Terri Matheis, lead senior living advisor, says. "We make it all about choice and freedom in the design and lifestyle of the assisted living and memory care communities. Anyone who needs specialized care as they age can still have the freedom they [experienced] when they were younger."
A leader in the senior living industry, Allegro's headquarters are located in downtown Clayton, and it has communities open across Florida, Georgia and Kentucky. The management company recently started construction on a senior living community, which is scheduled to open in Richmond Heights in the winter of 2018.
"Allegro has a high-end boutique [atmosphere], yet still feels like home," Matheis explains. "We have a history of award-winning design and product-building. With two local developers and our headquarters here, the design feels like part of the neighborhood and clearly has family in mind."
Allegro continually looks for ways to connect with the outside community. Through beneficial partnerships with Washington University and the Alzheimer's Association – both key players in research and education – Allegro focuses on family and enhancing residents' lives.
Showing respect for the lifestyles of its residents, the senior living community strives to make sure that no one feels like they have to sacrifice their living standards. "Allegro uniquely and purposefully offers an uncompromised lifestyle – the kind of lifestyle residents have enjoyed their whole lives, from the restaurant-style dining experience and [amenities] to the look and feel of the apartments," Matheis explains.
The four-story community includes a stadium theater, outdoor patio dining, and additional upscale services and amenities. The assisted living and memory care apartments are thoughtfully executed, with high-end finishes and details, from tall ceilings to spacious closets. "We've won awards for our interior design, which is centered on supporting an independent lifestyle," Matheis remarks.
The memory care neighborhood offers residents special support through Allegro's signature Ensemble Care Program, which requires additional training for staff beyond industry standards, so that they can create a nurturing environment for residents, from sensory gardens to computer-generated activities that are suited to different needs. "Ensemble focuses on the whole person – mind, body, spirit – to create a melody of stimulating and meaningful life experiences," Matheis explains.
Allegro provides individualized care at every level, so residents can develop a harmonious existence based around a lifestyle that offers both freedom and comfort. As Matheis explains, "We put people at the center of everything we do."
Allegro Senior Living, 1055 Bellevue Ave., Richmond Heights, 314-332-8372, allegroliving.com