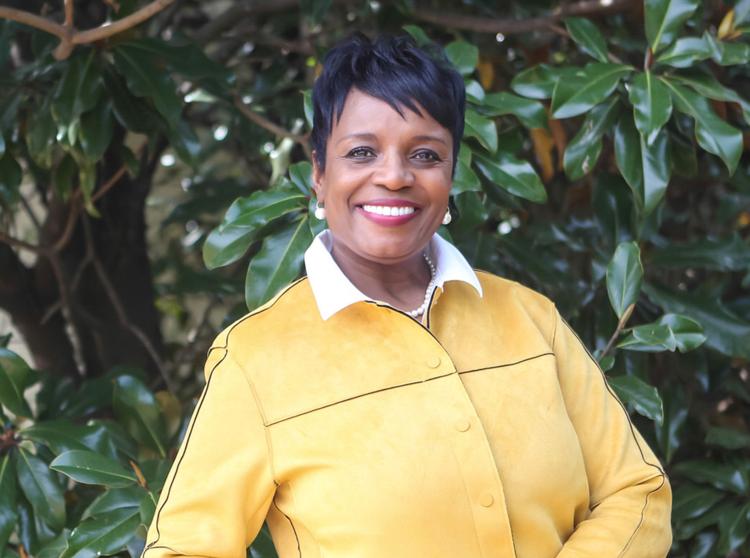 Gwendolyn Packnett believes that each woman honored by Women of Achievement (WOA) has set personal priorities to enrich and improve the region. "We're deliberate in our actions, and our volunteerism is a part of our lifestyle," she says.
The newly elected WOA president describes her goal as the organization's leader for the next two years as continuing "a path of inclusion and diversity."
Packnett's first order of business is the announcement this week that nominations are open for the 2018 Women of Achievement Awards. Ten women will be honored by the organization at a luncheon to be held on May 15 at The Ritz-Carlton, St. Louis. "We encourage people to nominate a woman who dedicates her time, energy and leadership to make a lasting impact on our community," Packnett says.
Packnett continues that the nomination process has been proven effective for the past 62 years. Two committees are involved in choosing the 10 notable women volunteers each year: An initial committee composed of 10 to 12 former honorees narrows the field to 25 finalists. The final selection committee, composed of sponsors, community leaders and Women of Achievement, selects the 10 honorees.
Established in 1955 by the publisher of the St. Louis Globe-Democrat, WOA, a 501(c)(3) not-for-profit organization, is the oldest continuing program in the region with the sole mission of recognizing and honoring the commitment and dedication of women volunteers. To date, 620 women from all walks of life in the metropolitan area have been recognized. "One of our nominees began her volunteer service in her garage, where she set up a neighborhood food pantry," Packnett says. "Another started Gateway to Hope, an organization that serves people who are either uninsured or underinsured and diagnosed with breast cancer."
An accomplished woman who inspires others, Packnett is a native St. Louisan. She holds undergraduate degrees in education and sociology from William Jewell College and a master's in social work from Washington University in St. Louis. She received her Ph.D. in education from University of Missouri-St. Louis (UMSL) with an emphasis area in educational leadership and policy studies. Packnett retired in 2015 as assistant vice chancellor for academic affairs at UMSL; during her tenure there, though, she was selected to participate in the prestigious American Council on Education Fellows program. She also served as UMSL's inaugural director of multicultural relations/academic affairs, where she founded a center whose focus was to further enhance a culturally diverse student body while retaining students to graduation. "We enjoyed the success of solid student retention and increased graduation rates of students of color, including international students as well," Packnett says.
Today, Packnett is president of the Women's Society of Washington University, chair of the nominating committee of the Saint Louis Zoo Association and a board member of the Central Institute for the Deaf. She serves on the boards of the St. Louis Children's Hospital Friends and the Urban League of Metropolitan St. Louis, and is a member of the 1905 Circle of Giving for the YWCA. She volunteers with Girls Inc. and Marian Middle School as both a mentor to students and a former board member.
"Few things in life provide more pleasure than watching young people evolve into their best selves," Packnett says. In addition, she's a member of the host committee of Sing for Siteman, an annual concert benefiting the Siteman Cancer Center, and serves on the advisory council of the Spirit of St. Louis Women's Organization.
Packnett was married for 15 years to the Rev. Ronald B. Packnett, former pastor of the Central Baptist Church. Her children were 7 and 12 when her husband died. On his death, Packnett says she realized she had to recognize her inner strength and remain focused on the goals she had when he was still living. "Your goals shouldn't change because of your circumstances," she says. "Don't let your circumstances dictate your future."
She worked with gifted students and coordinated services for students at-risk for Saint Louis Public Schools. Packnett passed on her passion for education to her daughter, Brittany, who is a graduate of Washington University and currently the vice president of community alliances for Teach for America in Washington, D.C. The younger woman's work in Washington even led to her and Packnett visiting the White House during the Obama administration. "Together we met President and Mrs. Obama and enjoyed the Christmas festivities in the White House," Packnett says. Her son, Barrington, a graduate of Yale Divinity School, is employed at SSM Health.
After 20 years as a widow, Packnett remarried in June 2016 to John Moten Jr., a retired senior vice president of operations and marketing for Laclede Gas Co.; the couple resides in Chesterfield. "There is the comfort and ease of being married for the second time as an older person," she says. On their wedding day, the couple took a short photo break between the wedding ceremony and reception. One of the bride's favorite photographs was taken on the butterfly bench at the entrance to The Butterfly House at Faust Park.
"It's one of the benches donated by WOA in honor of our 60th anniversary," she says. "The bench represents the volunteer service of women in our community and how WOA are forever giving back. I see being a WOA as a lifelong commitment, so this bench was the perfect setting for the photograph."
To nominate a candidate for the 2018 Women of Achievement, fill out a form at woastl.org. To do so by mail, send a nomination form to 3418 Charlack Ave., No. 615, St. Louis, MO 63114. Please include a self-addressed business-size envelope.