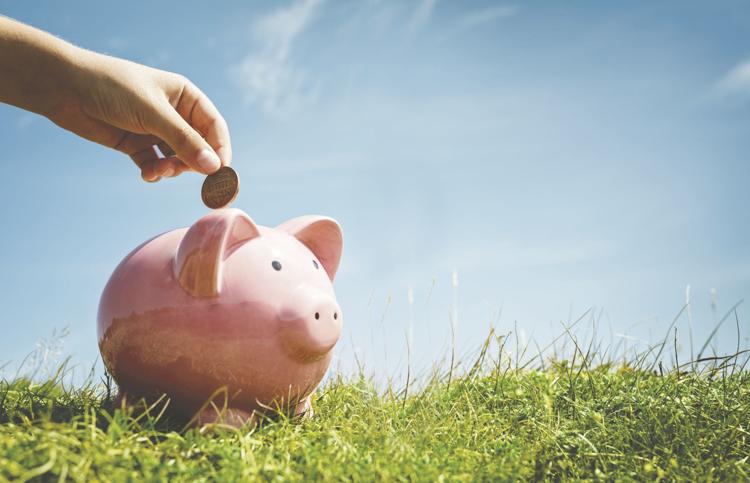 Although we love our children, we raise them to leave us eventually, and for our children to become independent young adults, it's important to teach them the foundations of personal finance.
"The concepts do not need to be complicated, but people need to learn fundamental concepts about spending, saving, income, taxes, etc.," says Kenneth Bower, chief executive officer and managing director of Clayton Financial Group. "If children learn about basic budgeting in high school and college years, they will have a much more solid foundation as they enter the workforce full time."
Even before the teen years, Bower advises parents to begin financial conversations with their children and teach by example. For instance, opening a savings account at a local bank and taking a child to make deposits every so often will help him or her begin to understand saving. Establishing chores whose completion leads to a weekly allowance is another lesson children can grasp.
Nicole Watson, UMB Bank senior vice president and senior regional sales manager, agrees that setting up an allowance for chores can help foster early financial literacy and positive habits.
"In my house, we required our children to save at least 10 percent of their allowance to help establish that savings routine," she says. "We also were strict in sticking to the allowance amount and timing. If the child used all the money, we didn't give them more until the scheduled allowance day. This 'pain' may have hurt but will hopefully help save them from making a bigger mistake once they are on their own."
Once the basics are in place, parents can help teens expand their financial literacy by guiding them through budgeting and helping them understand the concept of living within one's means. If a teen is short of funds for a movie and burger with friends, he or she should be able to determine where an allowance or income from other jobs went. Bailing them out repeatedly isn't helpful, Watson notes.
"It's one thing if the child makes a sincere error – for example, if they miscalculate the balance in their checking account," she says. "But if they are coming to you on a consistent basis saying they spent all their money, stand firm and hold your ground. They may not be happy with you in the moment, but they will thank you later."
Opening a checking account with an associated ATM card is one way to expand a teenager's financial responsibilities. Other financial tools may also be useful, but parents need to consider the pros and cons in light of their child's maturity. "Some families like debit cards and transfer an appropriate amount each month," Bower says. "The debit card owner then has a set amount to spend each month. If the hypothetical transfer amount is $200, the young person has a preset monthly spending limit, and hopefully, this format teaches budgeting and fiscal responsibility. As opposed to credit cards (which often come with high limits), the advantage of a debit card is that the monthly spending is limited to the amount in the account."
Credit cards are useful for emergency expenditures as a child begins spending more time away from home. However, when a teenager obtains a credit card, parents should talk with the teen about the difference between credit and debit cards and explain the serious consequences of overspending in terms of interest payments and potential credit rating damage.
When a child transitions to young adulthood or even just becomes an older teenager, investing becomes an option, and starting early is beneficial in terms of long-term growth. "Perhaps a 15-year-old has a chance to save $50 a month, or the parents or grandparents provide small gifts at Christmas, other holidays or birthdays," Bower says. "A small investment account can be a fun learning opportunity and a chance to learn about the stock market."
He adds that teens often like to buy stock in companies they know, such as Coca-Cola ("KO" on the New York Stock Exchange). "However, from an overall risk standpoint, another option is a well-diversified fund," he adds. "As children begin to work and have earned income, this situation is an ideal opportunity to talk about opening a Roth IRA [individual retirement account]."
Regardless of which financial tools and strategies you and your children implement, the key is to begin talking about money sooner rather than later. "Engage in dialogue at an early age and make sure that there are frequent and honest conversations about money," Bower says. "These may be casual, like conversations on car rides, or more formal, like one-on-one or family meetings. The more conversations that occur at an earlier age, the more aware and financially literate young people can become."  
Clayton Financial Group, 165 N. Meramec Ave., No. 130, Clayton, 314-446-3250, claytonfinancialgroup.com
UMB Bank, various locations, umb.com