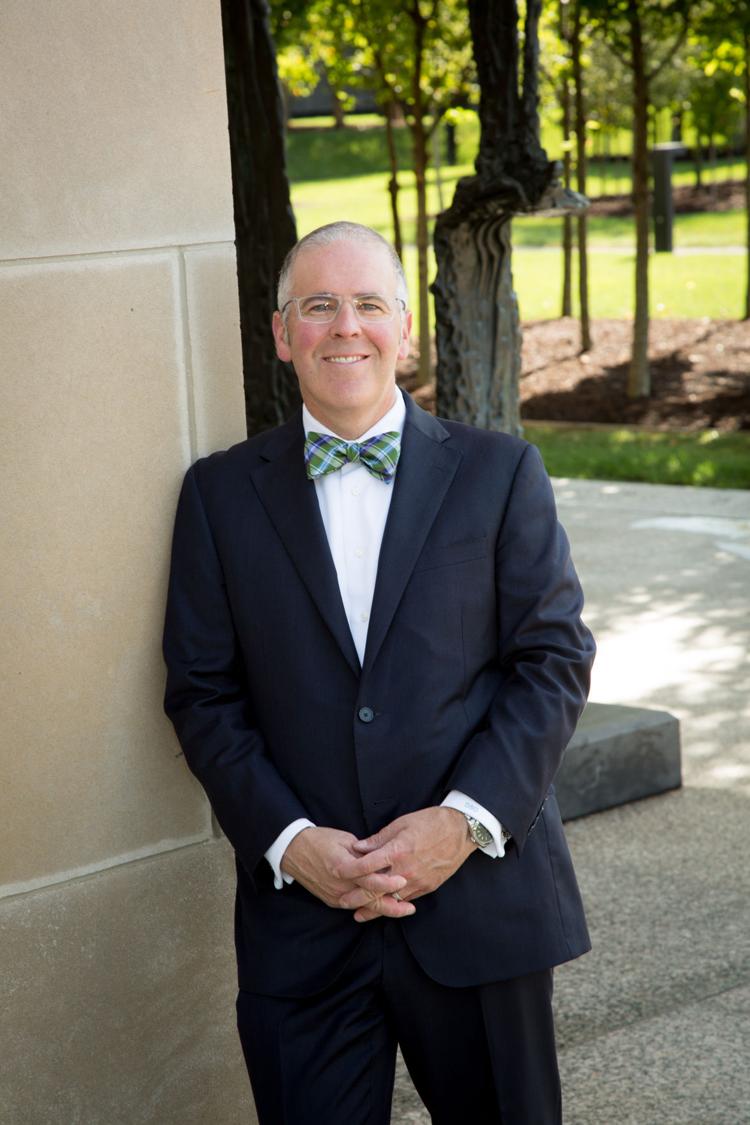 At this time of year, year after year, charitable metro residents often find themselves mulling how to make an open heart and an open wallet coexist optimally, a circumstance about which David S. Obedin knows more than a little.
Obedin, a financial advisor with St. Louis' independently owned and operated Renaissance Financial Corp., provides a few insights into how charitable individuals can benefit themselves while benefiting others.
Regarding Obedin's insights, Renaissance Financial notes one major proviso. "Financial advisors do not provide specific tax/legal advice, and this information should not be considered as such," it cautions. "You should always consult your tax/legal advisor regarding your own specific tax/legal situation."
First, Obedin addresses the best strategies for maximizing holiday charitable donations in 2017 from a financial-advisory perspective.
"There are several different ways to define maximizing charitable donations when looking at both the opportunity to save money, leverage giving and/or [make] a difference to the receiving charity," he states. "Some of the more common tools that we employ with clients [are] to transfer appreciated securities (stocks and mutual funds) directly to a charity or to use [a donor's] retirement account annual Required Minimum Distribution (RMD) to fund their charitable intent.
"In the case of transferring appreciated securities, the donor gets to deduct the fair market value of the security, when the donated security has been owned for more than 365 days, and avoid a layer of capital gains taxes that would have been due upon the sale of the underlying security. The charity will then sell the security, tax-free based on its 501(c)3 status, having the full use of the proceeds to satisfy the donor's intent.
"A second tool, which applies to clients [who] have reached the age of RMDs from their retirement account – greater than age 70½ – is to distribute money directly from their retirement account to charities. The amount that donors may distribute and offset their RMD is limited to $100,000 per year; however, this can be a great tool, especially when clients have paid off their mortgage and/or they have limited itemized deductions. The gift from the retirement account is not deductible on the donor's tax return, but [he or she] also does not have to take the distribution (to the charity) as taxable income. This will help reduce the impact of income-based items in the tax code – including the cost of Medicare, which is a function of your Adjusted Gross Income (AGI)."
Of course, donors, in addition to donees, sometimes enjoy pleasant end-of-the-year surprises, which can provide additional options, according to Obedin.
"In the case of a windfall event, where income has had a one-time spike or if a client holds a large block of highly appreciated securities, some clients will donate funds to a Donor Advised Fund, which is an intermediate step to donating the money to an end charity," he states. "The client makes an irrevocable transfer of cash or securities to a Donor Advised Fund and receives a tax deduction for this gift. The Donor Advised Fund will hold the funds for reinvestment and distribution to charities based on the recommendation of the donor. A key issue with a Donor Advised Fund is frequently a timing issue, as the donor gets the deduction in the year of contribution to the Donor Advised Fund and then has the ability to distribute the money over a series of years based on [his or her] giving preference and timetable.
"Lastly, we encourage clients to look for charities that have year-end matching grants. This is a great way to leverage a gift, as many matching grants are based on either new or increased giving, and therefore, the matching gift may significantly increase the effective size of each gift to the charity."
Given current federal tax and budgetary tumult, Obedin next mulls what should be most closely monitored in 2018 and beyond.
"Based on the current tax reform proposals, we're encouraging clients to maximize their current year gifting in 2017, as there is little consensus on the net impact of tax reform and charity deductions," he says. "If there is an increased standardized deduction at the net expense of itemized deductions, we suspect that this will be hard on many charities – especially based on the generosity of so many individuals in the St. Louis community.
"One tool that seems especially efficient in the era of tax reform uncertainty is a Donor Advised Fund. Clients are limited to giving 50 percent of their AGI to charity, but the gift to the Donor Advised Fund is still a gift to charity – even if the proceeds take years to get distributed to the end recipient. Therefore, a client could make a supersized donation to a Donor Advised Fund in 2017, get a tax deduction today under relative certainty that the tax code changes will be forward-looking versus retroactive to Jan. 1, 2017, and have a tax-free investment pool for allocating dollars toward [his or her] charitable intent in the future.
"All the while, the Donor Advised Fund could be invested in mutual funds or other securities based on the investment guidelines of the Donor Advised Fund's investment policy – some funds will limit clients to specific investments based on the size of the client's Donor Advised Fund."
Finally, Obedin briefly dwells on what major mistakes charitably inclined individuals may make from year to year.
"Our experience is that charity is learned at home, and one of the biggest mistakes in charitable giving is not including children and grandchildren in the giving conversation," he states. "Not all families have transparency in their financial details, but all families can have transparency in discussing the role of philanthropy in their overall planning. This conversation could include a family charity budget, a review of the charity's financial reporting and a discussion of the charity's mission or target service population.
"The technical mistake that we see is the donation of appreciated securities that have been owned for less than 365 days. In this case, the donor is limited to the cost of the securities versus the fair market value of the security donated. Therefore, it is always worth checking [the] purchase date of all securities before donating them to charities."
Renaissance Financial Corp., 5700 Oakland Ave., Suite 400, St. Louis, 314-932-4300, renaissancefinancial.com