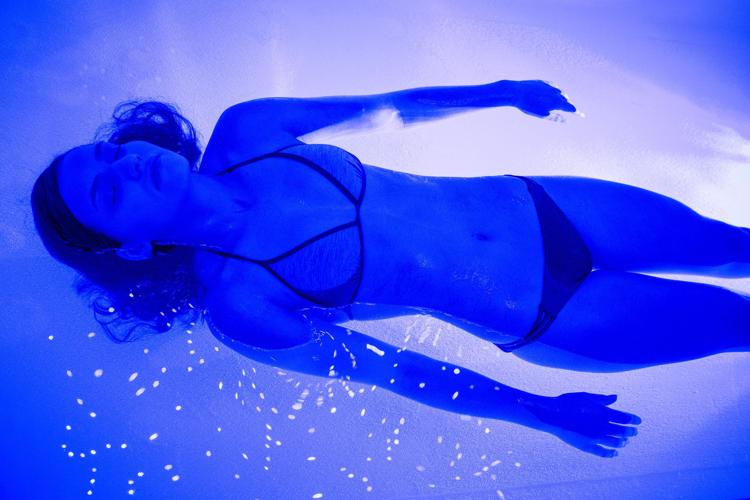 Imagine floating in saltwater, basking in infrared light or experiencing subzero temperatures, all to promote your physical and mental well-being.
Now St. Louisans can immerse themselves in these natural therapies and more under one roof at Radiance Float + Wellness, which opened in August in Brentwood.
The wellness center offers float therapy, cryotherapy, salt therapy (halotherapy), an infrared sauna, a hydromassage lounge chair, an oxygen bar, whole-body vibration, aromatherapy, IV nutrient therapy and vitamin D light therapy.
Radiance is a family business that was founded by a father-and-daughter team: Dr. V.J. Thomas, a geriatric and adult psychiatrist who formerly practiced in Fairview Heights, Illinois, for more than 40 years, and Dr. Zinia Thomas, a child, adolescent and adult psychiatrist who most recently practiced at Spectrum Psychiatry in Frontenac for five years.
Through treating local clients and performing her own research, Zinia Thomas began to see a need in the St. Louis region for natural, safe therapies that complement traditional medicine to improve physical and mental health, as well as prevent illness. "Stress is increasing in our society," she says. "We need a way to recover from the effects, and we know that St. Louisans are looking to improve their overall well-being in more natural ways."
Radiance clients, who can book services through the company's website or by phone, are welcomed into a relaxing and friendly atmosphere upon arriving at the center, Thomas says. Walk-in clients are also welcome. Each guest is provided with custom recommendations for natural therapy sessions from the staff and Thomas, who also continues to offer psychiatric consultations upon request. "We're all about education," she notes. "We will give tours, and the staff will let you know what to expect and direct you during each session."
Among the center's natural-therapy services, float therapy entails a 60-minute session in a float room, in which 1,000 pounds of Epsom salts keep a client afloat. Floating removes stimuli, such as light and sound, allowing the client to redirect physical and mental energy inward, Thomas explains. "Floating has been shown to improve sleep and cognitive function and decrease inflammation, stress and symptoms of anxiety, including post-traumatic stress disorder and depression." Float sessions are open to adults, as well as children upon consultation.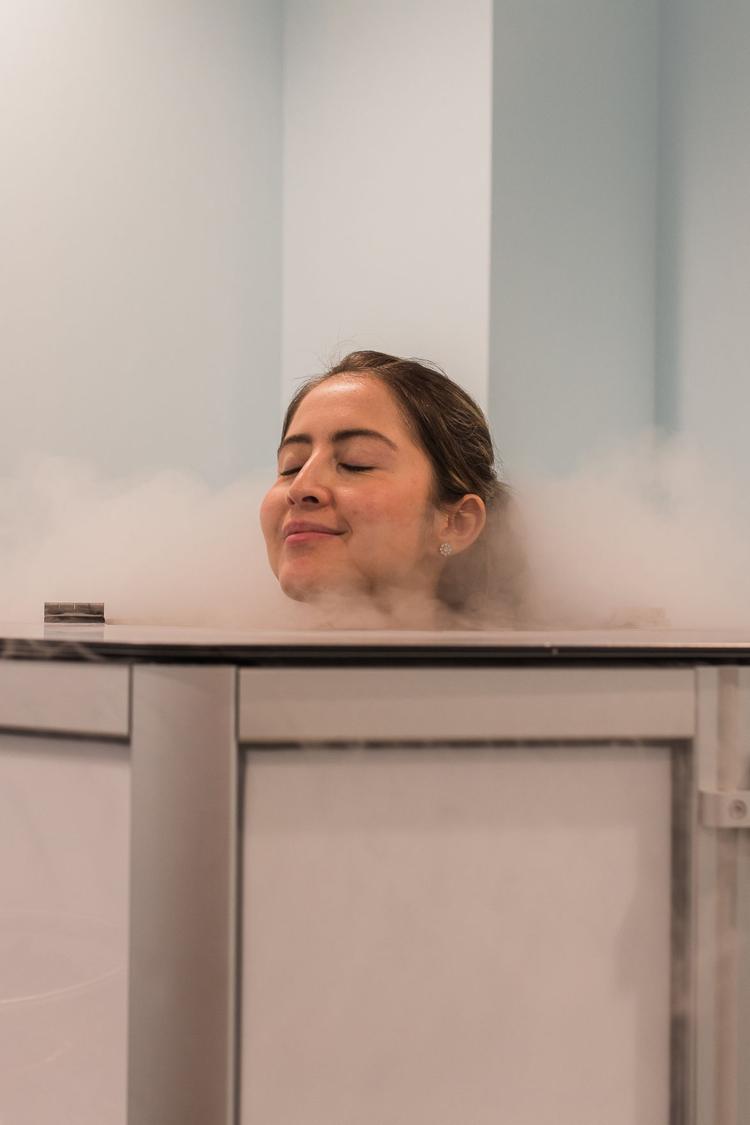 Another service, cryotherapy, involves one to three minutes of exposure to subzero temperatures (minus 130 to minus 184 degrees) that triggers the release of endorphins for better mental well-being, Thomas says. "Cryotherapy also can activate circulation, decrease inflammation by clearing toxins, enhance anti-aging collagen production and stimulate cellular regeneration for faster healing," she explains. "Athletes use cryotherapy to improve muscle and injury recovery time."
The center's infrared sauna offers 30- to 40-minute sessions that help detoxify the body, improve circulation and cardiovascular health, and reduce pain and stress. "Invisible light penetrates the body and detoxifies it through sweating," Thomas says. Private hot yoga sessions are also available in the infrared sauna.
And Radiance's salt room (halotherapy) allows guests to experience a 30- to 60-minute session of breathing in aerosolized pharmaceutical-grade salt and a pink Himalayan salt wall, which helps alleviate symptoms of allergies, asthma, depression and stress, as well as skin ailments, such as eczema, psoriasis and acne. "It's good for your lungs and skin," Thomas notes. "We also hold yoga and meditation classes in the salt room." Halotherapy is safe for both adults and children, she adds.
To relieve more stress, clients can recline in the center's hydromassage lounge chair for a relaxing and healing massage or inhale essential oils during most services or at its oxygen bar.
The center also offers a whole-body vibration service, which uses sound waves to produce vibratory forces that transmit energy to your body to help improve muscle and bone density, Thomas says.
Additionally, Radiance guests can experience vitamin D light therapy and receive IV nutrient therapy. "Oral absorption of vitamins is only 20 to 30 percent, whereas IV treatments get 100 percent of the nutrients directly into the bloodstream, where they're more quickly used and last longer," Thomas notes.
Since it opened, Radiance has seen fellow healers, physical trainers, chiropractors, athletes and even kids taking advantage of its services, she says. "We have had a few kids do float sessions, and it has calmed their hyperactivity and helped them sleep," says Thomas. "And many of our chiropractors and personal training clients have commented on how our center is not only a place that promotes health but also heals, such as muscle recovery following sports injuries."
Because frequent sessions are important to maintain positive results, Thomas says Radiance has weekly and monthly memberships that provide 20 to 35 percent discounts on its services. And the center also offers regular specials, which are promoted on social media. For October, in recognition of Domestic Violence Awareness Month, the center is offering free float sessions for domestic violence survivors, who can discreetly use the code "SURVIVOR" when booking online or by phone. "People want to maintain their health and prevent illness," Thomas says. "We want to make these natural therapy treatments accessible to everyone."
Radiance Float + Wellness, 1760 S. Brentwood Blvd., Brentwood, 314-736-4736, radiancestl.com, facebook.com/radiancestl