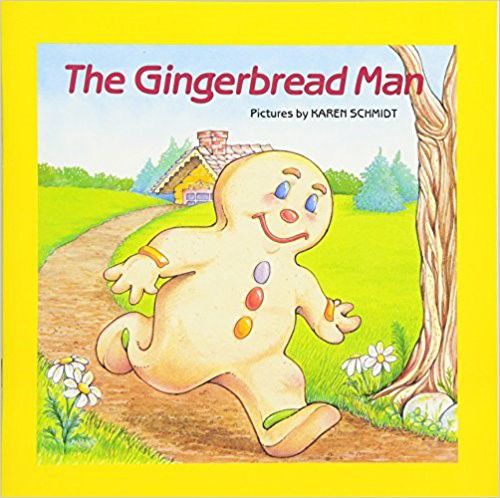 With the holiday season comes gingerbread – and with gingerbread, the perfect opportunity to introduce youthful readers to the traditional tale of the Gingerbread Man, with a few modern takes.
Young children will likely enjoy The Gingerbread Man from Scholastic Inc., featuring illustrations by Karen Schmidt. In this familiar cautionary tale, an aging couple bakes a gingerbread man for a small boy. As they slip the goody into the oven, they advise him, "Now watch the oven … but do not open the door." As the spicy aroma of gingerbread fills the air, though, the boy disregards the warning and does indeed open the oven, freeing a colorfully decorated cookie – which quickly turns runaway. People and animals alike give chase, but the fast fellow eludes them all – until greeted, tricked and eaten by a fox.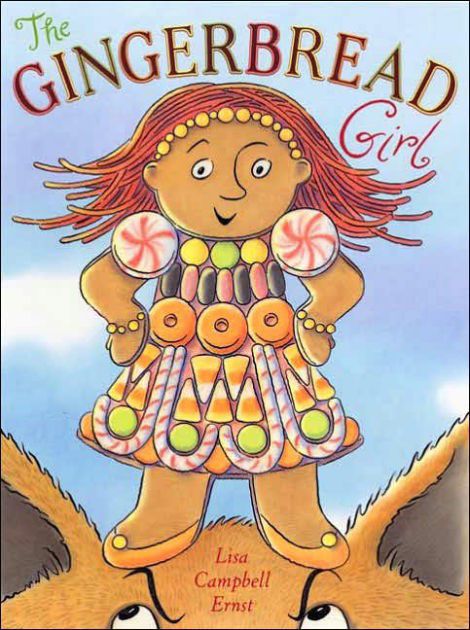 Although some versions of this story can be rather long, taxing the attention spans of toddlers, this simplified account takes a straightforward manner, with Schmidt's lighthearted illustrations providing a friendly introduction to the characters. It also includes, almost necessarily, the well-known refrain "Run, run as fast as you can. You can't catch me, I'm the Gingerbread Man."
Somewhat older children should enjoy The Gingerbread Girl by author/illustrator Lisa Campbell Ernst. In this sequel with a modern, girl-power twist, Ernst succinctly recounts the fate of the Gingerbread Man to introduce her own book's protagonist, "his younger, wiser sister." The character of the Gingerbread Girl shares a creation story and running odyssey with her brother, but her retort differs: "I'll run, and I'll run with a leap and a twirl. You can't catch me, I'm the Gingerbread Girl!"
Ernst's book should introduce children to wonderfully descriptive words, thereby enhancing their vocabularies. Also, the Gingerbread Girl's adventures may spark conversations about making choices and anticipating trouble, as well as recognizing opportunities for creative problem-solving. The Gingerbread Girl ends with a positive resolution for everyone, teaching that we all can change expectations and outcomes.
Next, author/illustrator Katy Bratun's Gingerbread Mouse presents a sweet story of a mouse making herself at home in a family's gingerbread house at Christmastime. Readers meet Mouse after an avalanche of snow destroys her warm, cozy home in the woods. As she journeys across the land seeking somewhere new to live, Mouse spies a big house with warm, glowing lights in its windows. In peeking inside, she's astonished to see a perfect, just-her-size new home! For her adopted abode, Mouse then creates furnishings from tiny boxes, string, pencils and candy, all while the family readies their own house for the approaching holiday. Ultimately, a visitor from the North Pole provides a more permanent dwelling for Mouse when he places a dollhouse for the family's daughter under the Christmas tree.
Rounding out this delightful story is a recipe for making gingerbread, the ideal companion activity for families to share both the joy of the season and these stories. 
At Ready Readers, we know that "Kids Who Read Succeed!" Please visit our website (readyreaders.org) to learn how you, too, can join us to positively impact our community's neediest children through books and reading.