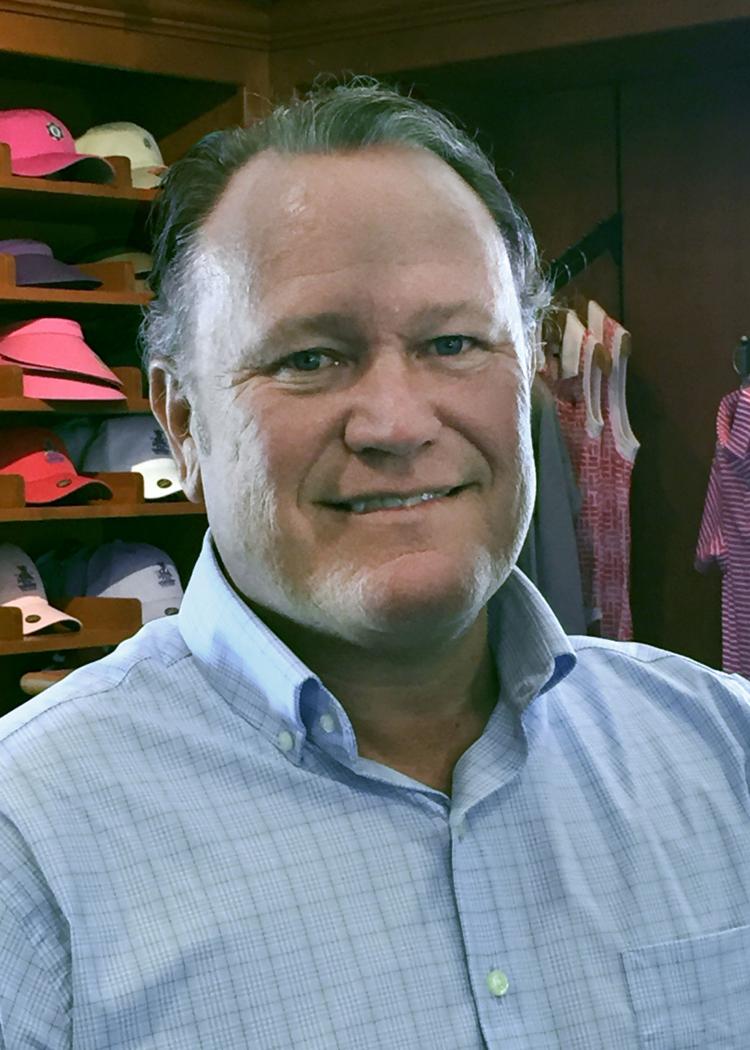 The pressure is expected to be intense when the 100th PGA Golf Championship is played at Ladue's legendary Bellerive Country Club this August. It's estimated that more than half a billion people in 100 countries will be watching. Mike Tucker is Bellerive's club pro, and as the host professional golfer, he'll be watching over the field as the top players in the world try to conquer the famed Robert Trent Jones course that he's called home for the past 22 years.
If everything goes just as Tucker and the PGA have planned, then it could be an epic success; but if not … well, that's a different story. That would seem to put more pressure on a club pro than even standing over a 4-foot putt on the 18th green with the PGA crown hanging in the balance. OK, maybe I'm exaggerating just a bit, but for Tucker, the climax of the 100th PGA will be a once-in-a-lifetime moment, and he says he'll be ready.
"It's kind of like planning a wedding: You worry about the things you can't control," Tucker says. "We are prepared, our people are in place, we just need a break with the things we can't control, like the weather."
In spite of the pressure that's inherent with an event of this magnitude, Tucker may have the coolest sports job in St. Louis at the moment. It has to be a really cool feeling to be the "host pro" for one of the premier sporting events in the world and one that Tucker believes is arguably the most prestigious sporting event ever held in St. Louis.
"We've had the Final Four here, we've had the World Series here, but from a global perspective, with a major championship in golf, there's never been a greater international focus on anything that St. Louis has ever done," Tucker says.
Being in Tucker's position is just about as good as it gets for a club pro. This will actually be the sixth major event that he's been a part of at Bellerive. His first was in 1992, when the PGA Championship was last held at Bellerive. Back then, it was his big brother, Jerry Tucker, who was the host pro at Bellerive and qualified to play in the tournament. Tucker was his brother's caddy in '92. The older Tucker retired from Bellerive in '96, and the younger followed in his brother's footsteps and was named the club's new pro the next year.
"It is a fascinating job," Tucker says, "to work at a nationally recognized club and [be] a very proud member of the PGA and host the PGA Championship at my club, where I've spent almost half my life and that I'm so proud of. It's very humbling and exciting."
Although his brother had a very successful career as a player and a club pro, Tucker's playing career hasn't been his primary focus. Even though he qualified and played in several big tournaments, including a Senior U.S. Open, and is considered one of the best players in the St. Louis region, he knows his biggest accomplishment is the two-plus decades that he's managed golf operations at Bellerive.
"I'm more proud of having a long career doing what I love than having one great week on the PGA tour," Tucker says. "I've been able to run the golf program and be the PGA professional at one of the most respected clubs in the country – I'll take the marathon over the sprint."
Tucker says being the pro at Bellerive also makes him a lot more "important" than he really should be. "When I'm at a cocktail party," he says, "you've got the doctor, the lawyer and the golf pro, so people get their medical advice, legal advice and then advice on their golf swing!"
Tucker laughs when he tells me about one of the other perks that came with being in charge of the course at Bellerive; he once brought some of his childhood friends from his hometown of Carbondale, Illinois, who weren't exactly world-class golfers to play a round on his world-class course. "We were out on the fourth hole when all of the sudden, we realized that us playing there was like playing whiffle ball in Yankee Stadium. This grand venue, and I can do this! I never thought it could happen – this is something you don't take for granted."
Now that is pretty cool. And this August, with the eyes of the golf world zeroed in on St. Louis and one of the sport's premier courses, Tucker will be looking out onto his greens and fairways expecting another epic Bellerive moment. No pressure or anything.
Paul Brown is a longtime journalist on radio, on television and in print as a reporter, an anchor, a talk show host and a columnist. He's also a media and public relations consultant with Paul Brown Media.