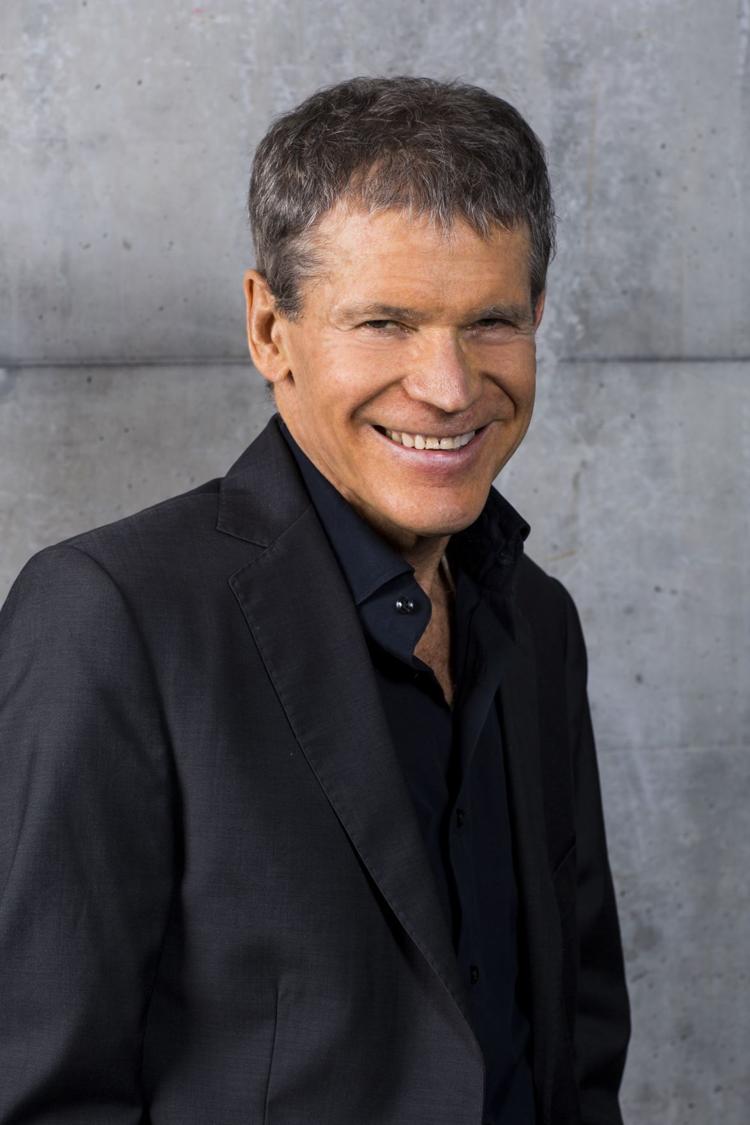 David Sanborn, in my opinion, is one of the most gifted, dedicated and celebrated saxophonists of our time. The music he makes has taken him on an incredible journey that started when he was growing up in Kirkwood. A 1963 graduate of Kirkwood Senior High School, Sanborn has gone on to win six Grammy Awards and to release 24 albums – eight of which went gold, and one platinum.
There are so many fantastic parts of Sanborn's story that it was hard to figure out where to start or how to tell it – something apparently Sanborn himself can sympathize with. We both realized this when I asked him what I thought was going to be a simple question, about the kind of music he plays. Even though he's known as a great jazz artist, he goes out of his way to avoid the connection.
"I don't use that word," he says. "I don't put a label on my music. It seems so limiting. You're better off not knowing what jazz is, because if you think you know what jazz is, you're wrong; it's gonna change on you. If there is anything that's true about jazz, it's that it's always evolving."
Amazingly, Sanborn's musical career started because he had polio as a child. His doctors encouraged him to play the saxophone to help strengthen his lungs and chest muscles. He obviously loved to play. In high school, he says he met Bill Bay, who played the trumpet and was the son of a St. Louis music publisher. They had a band that played Glen Miller tunes at local dances. That experience led him to a chance to play with blues legends Albert King and Little Milton when he was just 14. In 1967, he joined the Butterfield Blues Band, and two years later, he found himself onstage at Woodstock. Although he doesn't like to reminisce, I had to ask him about that iconic event in August 1969 when Max Yasgur's farm became part of American counterculture and music history.
"There were a lot of people," he says – an understatement, in my opinion. "We had come from Chicago the night before, and we landed at LaGuardia. We tried to get there on the freeway, but the roads were closed, and they had to helicopter us in. We were the second to last band to play, right before Jimi Hendrix."
At the time, he says, they had no idea of the significance of the moment. "We thought it was just another gig. We got there and said, 'Holy s---, this is really something!' But you're not aware of it when you're living history."
From there, his journey took him down more musically historic paths. Sanborn played with Stevie Wonder, Paul Simon, the Rolling Stones, Elton John, the Grateful Dead, the Eagles, Bruce Springsteen, David Bowie, Eric Clapton – and the list of greats goes on and on. Last year, he teamed with fellow St. Louisans Michael McDonald and Steve Scorfina, as well as a track of the late Johnnie Johnson on piano, to complete Johnson's only known recording of "Johnny B. Goode."
Sanborn's journey also sometimes takes him on the high seas with another St. Louis connection; he performs at times on a jazz cruise put together by Michael Lazaroff and Clayton-based Entertainment Cruise Productions. When I spoke with Sanborn, he was taking time off for the holidays at his home in New York, but says he never stops his "training" to keep himself ready for the next gig.
"There's a maintenance factor to it, especially when it's instrumental," says Sanborn. "You have to maintain your technique. In a way you're like an athlete; there's a physical aspect to it, and as you get older, that becomes more difficult."
Last July, Sanborn turned 71, but instead of looking back, he's looking forward. And because of what he indicated was his strong St. Louis/Midwest attitude, he keeps working hard. "Talent is great, but you don't just sit around and wait for inspiration to strike you," Sanborn says. "You get in there, and you do the manual labor. You plug away and you work on stuff; it's what you do. It's like being a craftsman – you make something. You create this thing that didn't exist before – it's like magic."
Since his family passed, Sanborn doesn't make it back to his hometown as much as he used to, but says he loves to play at the renovated Jazz at the Bistro. It may not pass through Kirkwood very often anymore, but because of artistic resolve, I'd like to think that Sanborn's incredible musical journey still has a ways to go.
Paul Brown is a longtime journalist on radio, on television and in print as a reporter, an anchor, a talk show host and a columnist. He's also a media and public relations consultant with Paul Brown Media.