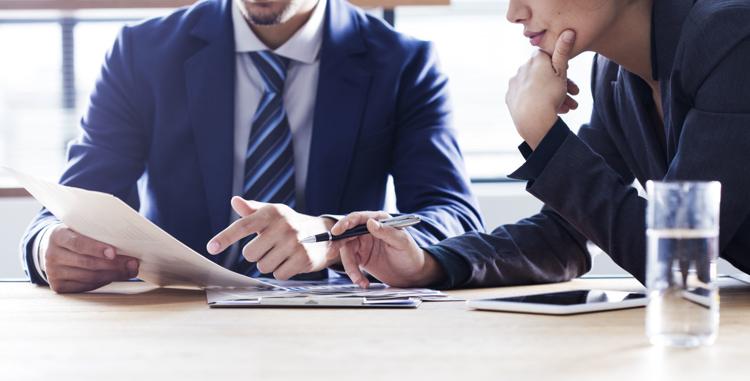 The end of this year marks a great time to reassess investments and consider new opportunities for 2019. It's also the time to reflect on income needs and take the time to fully understand the position of your portfolio moving into a new year. Area financial advisors suggest using this end-of-the-year time to analyze your investments with a long-term lens – whether you're a seasoned investor or just starting out.
Ken Bower, CEO and managing director of Clayton Financial Group, notes that with the volatility in the markets in the fourth quarter of 2018, there's never been a better time to evaluate the risk in your portfolio. He recommends investors ask themselves questions like "What is your current allocation to capital preservation (cash and fixed income) and the corresponding percentage allocated to capital appreciation assets (positioned for long-term growth)?"
"This is an excellent time to make sure you understand how your portfolio is positioned with a free second opinion from a professional," Bower says.
Commerce Trust Senior Portfolio Manager Rachel O'Shia says that it's worth the extra effort to complete a comprehensive financial plan that "reviews your inflows and outflows, asset allocation and personal family goals and gives you a road map to reaching your financial objectives."
Investing can be intimidating, however – particularly with a market that's unpredictable. Dramatic fluctuations can seem threatening to investors, but M1 Bank founder and CEO Ken Poteet says that these inevitable ebbs and flows shouldn't send clients into a state of alarm.
"It's important to not be reactionary to one day," he says. "You have to be disciplined and be able to understand that there's going to be a range within fluctuations. There are trend lines within those fluctuations, and it's something you need to be comfortable with."
Brian Bell, director of RBC Wealth Management's St. Louis branch, explains that these fluctuations can lead to wide swings of emotions, and in the investment area, that can lead to fear and greed in some cases.
"One of the toughest things for investors is to not let emotions guide investment decisions and stick with practical decision-making," he says. "Establish a fundamental long-term plan that fits your life, your goals and objectives, and let that be the driver of all your major decisions."
To help establish that fundamental long-term plan, ongoing communication and education are key. Advisors like O'Shia take a team approach to making sure a client's portfolio is in line with the client's goals and risk tolerance, and making sure the client understands what to expect during different phases of the market cycle.
"With that in place, we've been successful in alleviating fears," she says.
For those new to investing, Poteet says it's important not to reach farther than you're comfortable.
"Most traditional investments are tried and tested within a range," Poteet says. "It all comes down to what you have confidence in."
Bower notes that many of his clients are looking to gain an advantage in terms of their investment strategy or their tax strategy in the coming years.
"We encourage everyone to focus on the fundaments: write down your goals, organize investments accordingly, rebalance when there is market volatility, and save money on a monthly basis in after-tax (nonqualified) and pretax (qualified/retirement) accounts," he says.
As 2018 wraps up and investors go over their goals and accounts for the coming year, St. Louis advisors across the board encourage planning as much as possible for 2019 and beyond.
"Plan, plan, plan," Bell states. "Establishing a long-term plan that will serve as a blueprint to your life goals will not only give you a definitive action plan but also relieve some of the stress and anxiety that are tied to financial issues."