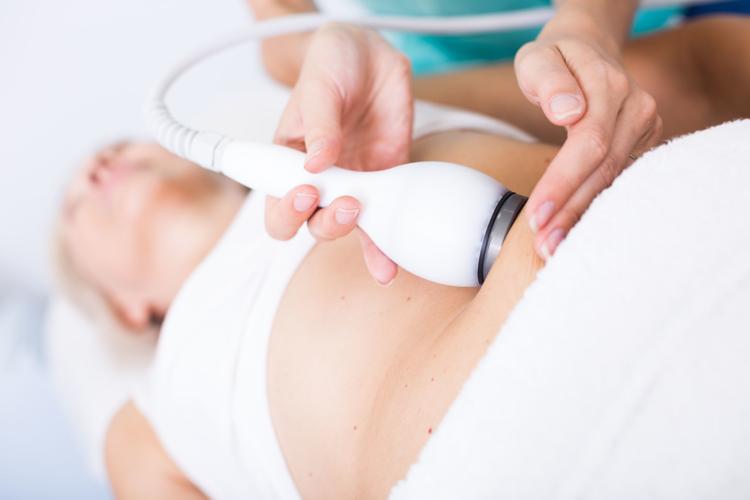 It's a rare person who has never looked in the mirror and imagined a little more curve here, a little less bulge there. Although diet and exercise remain key to maintaining a healthy weight, certain spots may seem never to change, no matter how many situps you do. Body contouring can help address those trouble spots and enhance your overall shape.
Dr. Brock Ridenour, a board-certified plastic surgeon with Ridenour Plastic Surgery, explains that body contouring creates a more aesthetically pleasing outline, and although the term usually refers to procedures below the face, a face-lift is technically a form of body contouring, as well.
A number of body contouring procedures exist to address specific areas and issues. Surgical body contouring following major weight loss, for instance, removes excess skin and fat while improving the tone and shape of underlying support tissue. As another example, fat can be emulsified by injecting a solution sold under the brand name Kybella, which is approved by the Food and Drug Administration to treat mild to moderate fat deposits under the chin.
"Noninvasive or minimally invasive devices for body contouring include cryolipolysis [freezing fat], micro-needle radio-frequency, ultrasound, noninvasive laser and the so-called 'cold laser' therapy," Ridenour says. "These devices are meant for the treatment of discrete areas of resistant fat after diet and exercise. They can be used alone or in combination to smooth, tone and improve body contour."
Two of the most common body contouring procedures, abdominoplasty (also known as a "tummy tuck") and liposuction, involve the abdomen. "With liposuction, the area in question is filled with tumescent solution to numb it and reduce bleeding. Then, a cannula, which is a thin tube designed for sucking fat, is placed and used to suction away fat," says Dr. Terence Myckatyn, a Washington University plastic and reconstructive surgeon. "For a tummy tuck, fat is removed and the abdominal wall muscles are also tightened."
Myckatyn notes that people who want to undergo either procedure should first make sure they are in optimal shape through diet and exercise, maintaining their weight for at least three months leading up to the procedure. "Body contouring procedures are not weight-loss procedures," he stresses. "You will not lose weight. They are designed to treat people after they have maxed out on diet and exercise."
Also important to note is that liposuction and tummy tucks are not insignificant medical procedures. They do involve some risk, and recovery can take weeks. "Liposuction is very effective, but patients should be aware of the risk of contour irregularities, areas of numbness and small scars," Ridenour says. Noninvasive devices can be very effective in properly selected patients, he adds, especially when two or more of the devices are combined for greater effectiveness.
"Patients should see a plastic surgeon certified by the American Board of Plastic Surgery who is optimally trained to do these procedures," Myckatyn advises. "Often, a couple options may be available to the patient. Other times, only one or two are reasonable. A practice that can offer several options, so that they are not biased to only offer you what they can provide, is most likely to match the procedure that meets your goals to what you get most appropriately."