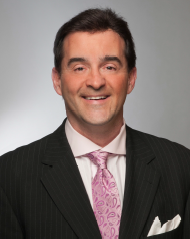 Here are half a dozen things I've been thinking about:
1. I happen to be a big fan of the DeWitt family. In my opinion, Bill DeWitt Jr. is the finest owner we have ever had in St. Louis sports. He's as dignified and as competitive as an owner can get. His son, Bill DeWitt III, is just like his father. However, as much as I like the family, I'm not concerned about the trust funds of their great-grandchildren, so I'm suggesting that this off-season, they spend. Giancarlo Stanton has a $300 million contract and would change the look of this team. He is the impact batter the Cardinals have lacked for a long time. The Cardinals will draw 3.4 million in attendees this year, and shortly, a billion-dollar television contract with Fox Sports Midwest will kick in. Translation: They have the money. They have never been cheap. Now's the time to be aggressive.
2. The Cardinals should do everything possible to sign Lance Lynn. If it takes $100 million, then spend $100 million. Lance is our best pitcher. You don't let your best pitcher walk; you sign him. Lynn has the lowest WHIP and ERA. Plus, Lynn is 30 years old with a fresh elbow. If his next five seasons are like his first five seasons, he would have 145 wins. That's one more win than the great Chris Carpenter.
3. I really enjoyed being in Canton for the Pro Football Hall of Fame ceremony. The speeches are long, but they're incredibly emotional. I thought it was so classy for Kurt Warner to invite Trent Green – and even classier for Trent to accept. The two have so much in common. Basically the same size and age, both got late starts in their careers, and both owe a lot to Mike Martz and Dick Vermeil. People sometimes forget that Trent went on to have an incredible career with the Chiefs.
4. I looked at the SLU and Mizzou nonconference basketball schedules. As fascinating as that matchup with Rockhurst is, why is neither SLU nor Mizzou playing? Mizzou didn't want the game because of the attitude of nothing to gain and everything to lose; that's the wrong attitude. Coaches Martin and Ford are friendly, and they have talked about it. The game will be played. It would be great for basketball passion in our area.
5. I am jealous of Kansas City. They got things done and have a soccer team. Nashville is on the cusp of doing the same. Gene McNary had the best idea: Combine the city and county, making the county pay for part for the stadium.
6. How did we exist without Netflix? Have you seen Luther or The Ozarks? Have you spent any time viewing The Killing? Netflix changes the way I fly on airplanes. It changes the way I watch television. It changes the way I kill time. I want everybody to continue to watch KSDK, but I understand now the value of some fine binge-watching on Netflix. I used to think I can't be that unproductive. Now, I believe we need to have days like that. No goals, no deadlines, just relaxing.
Frank Cusumano is a 17-time Emmy Award-winner on KSDK-TV; he also hosts The Pressbox on The All New 590 the Fan from 10 a.m. to noon each weekday and contributes to The Dave Glover Show on FM NewsTalk 97.1. Follow him on Twitter @frank_cusumano.