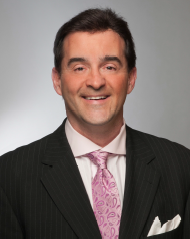 Here are half a dozen things on my mind this month:
1. St. Louis Cardinals outfielder Tommy Pham should be paid. He doesn't have to be, and he likely won't be, but in my opinion, if you're the best player on the team, the cash-rich organization should reward him. Imagine Dexter Fowler made $16.5 million this year, and Pham, a better player, made $500,000. This year, he'll make slightly more, but his arbitration doesn't come up till the following season. It's not my money, I know, but the man should be paid. I love his skills. I love his attitude.
2. This may not be the most popular opinion, but I think the criticism of Mike Matheny is much too excessive. Is he Tony La Russa in his prime? Is he Whitey Herzog? No and no! However, Matheny lost both closers, he didn't have a cleanup hitter, and he was given a roster with minimal defensive players. Hall of Famer Rick Hummel brought up a great point, that La Russa got to manage both Albert Pujols and Matt Holliday in the primes of their careers, hitting third and fourth all year long. For the most part, Matheny has a pretty good rapport with his players, and they do play hard for him.
3. What the Cardinals need and what Matheny needs is a cleanup hitter. His name is Giancarlo Stanton. He's big, strong and charismatic. The fans deserve to have some star power. They support the franchise with 3.4 million tickets bought. Only the Dodgers sold more. Stanton's contract is crazy: $295 million left. So is the money coming into the organization? What's not to like about this marriage? The Marlins need to cut payroll. The Cardinals are flush with cash and desperate for stardom and power. Make it happen!
4. I love the future of the Blues. I'm hoping they can withstand these injuries to core players. Doug Armstrong is a bit like John Mozeliak. They're big-picture guys who constantly are thinking about the future and stocking the franchise with talented young players. I think the Blues may be closer to winning it all than the Cardinals. I'm not sure the last time I thought that. The only item of concern is just how good the Central Division is.
5. I don't know if there's anything better in life than watching playoff baseball in the fall, especially when it's cold outside and you don't have to worry about going to work – although I do think sitting in a hot tub with a chill in the air watching those games with a beer in your hand is pretty good. The worst is the thing I normally have to do: watch the game on a small screen while I'm editing and writing scripts for the show.
6. That leads me to my final point – what I'd be doing if I weren't a sportscaster. I think I could get my busboy job back at Kemoll's – so I have that going for me, which is nice. I'd also love to be a high school basketball coach. However, the job I'd really love to have one day is to work at Kennelwood Pet Resorts. Spending eight hours a day with a bunch of lovely dogs would be heaven for me. 
Frank Cusumano is a 17-time Emmy Award-winner on KSDK-TV; he also hosts The Pressbox on The All New 590 the Fan from 10 a.m. to noon each weekday and contributes to The Dave Glover Show on FM NewsTalk 97.1. Follow him on Twitter @frank_cusumano.