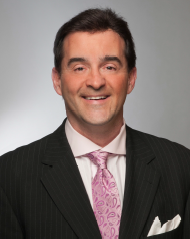 Here are half a dozen things on my mind this month:
1. I believe the Cardinals hit a home run with the Marcell Ozuna trade. The Cardinals gave up four guys who have never done anything in the Major Leagues for one of the most prolific hitters in baseball. Only two players in all of baseball have more than Ozuna's 124 RBIs, and only one left fielder has a higher on-base plus slugging (OPS). We're talking about a 27-year-old who has started back-to-back All-Star Games and won a Gold Glove last season. Did I mention that he also happens to be incredible in the clubhouse and great with the media? And the Cardinals picked up this player without having to give up a top five prospect! Well done.
2. I'm not sure anybody anticipated what ended up happening with Mizzou football. I'll be honest. I was thinking that it was time to put that shortlist together for potential coaches. Instead, football coach Barry Odom got a two-year contract extension. He's done a great job, but I disagree with the extension. He had years left on the deal. Let him do it for another season. Let him have back-to-back winning seasons and reward him. Colleges should rethink giving coaches extensive contracts only to fire the coach and hand out buyouts exceeding $10 million.
3. I believe high school basketball is wacked out. Webster Groves went to play Memphis East, which has two players who needed court injunctions to play. They transferred in for that season. What a joke! Whatever happened to going to the actual school where your family actually lives within the district? Or if you go to a private school, staying at that school for four years and not transferring out because another school has a famous coach. It's all about scholarships! You can get one if you work hard and have ability.
4. The sports personality of the year in St. Louis should be Tommy Pham. Just think about everything he had to overcome: an incredible history of injuries, not making the Major League roster out of spring training and the chronic eye issues. He was the MVP of the Cardinals. He became a 20-20 guy. He hit 306 with a 411 on-base average and a 931 OPS. He put together one of the best seasons in all of baseball. Plus, he saw things in the clubhouse he didn't like. He wasn't impressed with the work ethic of some of his teammates and let it be known. I want him to have a lengthy career. We need guys like this to thrive, guys who wake up every day and try to get better. Go, Tommy!
5. The Blues are in the position right now to make that one sexy trade at deadline to put them over the top. They don't always do it. Sometimes it doesn't matter what you do at the deadline; you're simply not good enough. The Blues are good enough. They're going to need a goal scorer and a top-six forward at the deadline. It's kind of like a really tasty piece of cake – it doesn't have to have the warm caramel sauce, but it helps. This is it. The year to end the 51-year drought.
6. Finally, things I really appreciate in my life: KSDK, KFNS, 97.1, Saturday nights with the lovely Monique, every moment I have watching the kids play something, incredible doctors like Rick Lehman and Kevin Rutz, fantasy football, Greentree Community Church, a really good red sauce, documentaries, a great sermon or interview on a podcast, tune-in radio, Lexa on Apple music and the great producers I work with on radio and television – Rachel, Brian, Chris, Andy and Larry. With their help, I can at least be OK on the air. [LN dingbat]
Frank Cusumano is a 17-time Emmy Award-winner on KSDK-TV; he also hosts The Pressbox on The All New 590 the Fan from 10 a.m. to noon each weekday and contributes to The Dave Glover Show on FM NewsTalk 97.1. Follow him on Twitter @frank_cusumano.