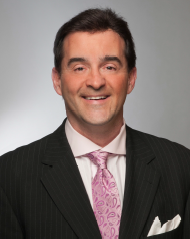 Here are a whopping 10 thoughts for the month:
1. Although in St. Louis Nick Foles was the worst quarterback on the planet, in my opinion, he just became the Super Bowl MVP. It's a little different story when your coach is Doug Pederson as opposed to Jeff Fisher. Foles' experience with the Rams was so bad he wanted to quit. Congrats to a good guy who deserved that special moment.
2. Isn't it amazing how all the former Rams blossom when they get out of there? Because of that terrific trio of Fisher, Kevin Demoff and Stan Kroenke, careers came to screeching halts. Now look at Foles, Chris Long and Danny Amendola.
3. Fans of Mizzou basketball should be really impressed with the direction of the program. Coach Cuonzo Martin is exactly what the doctor ordered for Mizzou. He's always been a big-time recruiter, his teams really defend, and he's a man of great integrity. When's the last time Mizzou had a guy like that?
4. I have no idea what will happen with the SLU Title IX investigation. I do know, though, that this is the best the team has played in three years. They have talent in the program, and they have some great players coming. I'm not as optimistic as I once was, but I still think they could have a really good future.
5. The Blues' present situation is intriguing. Everybody in the organization keeps saying that Jake Allen's the No. 1 goalie, and he may end up continuing to be just that. But if you're trying to make the playoffs in the best hockey division, you play the hot hand. And nobody's been hotter than Carter Hutton.
6. I wonder if the Cardinals have enough starting pitching . I wonder if it wouldn't be a good idea to offer a two- or three-year deal to the Chicago Cubs' Jake Arrieta at some ridiculous number. If you can limit the years, paying him a lot of cash for a few seasons, it's a great move. I happen to really respect Adam Wainwright, but Father Time is undefeated against everybody except Tom Brady. Arrieta would be your No. 2 starter.
7. Here's one of the most baffling items in sports. We live in this ridiculous period where mediocre NBA players make $15 million a year while Tommy Pham, who was the best player on the Cardinals' team, will only make a little over the Major League minimum this season. His career started late, so Tommy can't get to arbitration yet, but it still seems wrong.
8. Have you been to Mac's Local Eats in Dogtown? I used to think Carl's Drive In served the best burgers in town, but I'm not so sure now. If you haven't had one of those double cheeseburgers, take a shot. Incredible!
9. I'm also a big fan of Faraci Pizza. Everything is homemade. The red sauce is special. However, I am also in love with Peel Wood Fired Pizza in Edwardsville. The pizza cooks in two minutes at 800 degrees. They're going to open up a place in Clayton. I'm excited.
10. I must have "issues" – because a majority of the Netflix things and movies that I enjoy are vigilante-related. I'm just about to finish up Dexter, and I can't wait for the remake of Death Wish, which will be released shortly. 
Frank Cusumano is a 17-time Emmy Award-winner on KSDK-TV; he also hosts The Pressbox on The All New 590 the Fan from 10 a.m. to noon each weekday and contributes to The Dave Glover Show on FM NewsTalk 97.1. Follow him on Twitter @frank_cusumano.