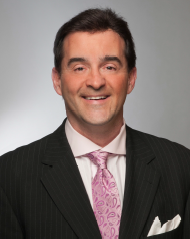 Here are a few things I believe:
1. When the University of Missouri hired Cuonzo Martin as its basketball coach, the perception was that he's a great recruiter but a very average coach. But I like what I'm seeing in Columbia. He's coaching. He's winning. The program appears to be in good hands for years to come. I haven't met many with more integrity in sports. This was a good hire.
2. Travis Ford, Saint Louis University's head basketball coach, inherited a rough situation at SLU. The previous coaching staff didn't recruit, although Travis did. Then suspensions happened. All of a sudden, a team that was supposed to be deep is thinner than dental floss. But don't give up on Travis. He has two great freshmen and two great high school players on the way. The talent is coming. Stay patient.
3. I think one of the most interesting stories of spring training will be the performance of Adam Wainwright. Father Time usually wins every battle, and Wainwright will turn 37 this season. Also, he's coming off a year with a career low in innings pitched and a career high in earned run average. Waino will make $19.5 million this season, and the Cardinals probably don't want to pay that kind of money for a guy to pitch in just the seventh inning – they want to pay that kind of money for a guy to pitch seven innings. I hope this story has a happy ending.
4. I've watched the Tanya Harding movie I, Tonya, the ABC special Truth and Lies: The Tonya Harding Story and the ESPN 30 for 30 documentary The Price of Gold. Here's my question: Do we absolutely, positively know Tonya had anything to do with ordering the hit? She received three years' probation and was kicked out of figure skating forever. In my opinion, it could have been a great Netflix series even it weren't true.
5. I would love to make 2018 the fittest year of my life. I started with a great workout routine, being really careful with food: I adopted a philosophy of eating nothing but almonds after 7 p.m. That lasted just two weeks. When you get home at 11 o'clock every night with a wife who's a great cook, it ruins everything. How am I supposed to turn down homemade meatballs? I'll just have to spend more time on the treadmill.
6. I really felt bad about the Los Angeles Rams' quick exit in the postseason. Seriously, I can't understand people who live in our town who were actually rooting for Stan Kroenke's team to succeed. I've been told to get over it. However, I can't get over the fact that that man took away the NFL from us forever.
Frank Cusumano is a 17-time Emmy Award-winner on KSDK-TV; he also hosts The Pressbox on The All New 590 the Fan from 10 a.m. to noon each weekday and contributes to The Dave Glover Show on FM NewsTalk 97.1. Follow him on Twitter @frank_cusumano.