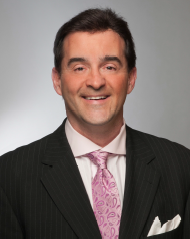 Here are half a dozen items on my mind for December:
1. The St. Louis Cardinals are going to have one eventful offseason – or at least, they'd better. They're a third-place team now. The Cubs are not getting older, and the Brewers have a great deal of talent – the Cardinals have to counter. They can't build from the draft if they never have a top 10 pick. Think about this: The last three World Series champions – the Royals, Cubs and Astros – all tanked. They were all so bad for so long that they got all of those early draft picks. They drafted well, traded well, then played well. Now the Cardinals have to do something dramatic.
2. The Blues, though, don't have to do anything like that. They have become the model organization in town. General manager Doug Armstrong is the smartest guy in the room. He never really had to rebuild. He reloaded with his young players and won while he was doing it. He has drafted well and just made a bunch of great decisions. Mike Yeo is a magnificent hire. Who would have thought it would be a good idea to fire a Hall of Fame coach and give the job to a guy who was fired in Minnesota? Doug thought that.
3. I watched the Ric Flair ESPN 30 for 30 special. What a fascinating look at one of the most famous professional wrestlers of all time. I once asked him how he responds to someone who says wrestling is fake. He said, "I tell them to look at my $3 million home and see if that's fake."
4. I really love the character of Cuonzo Martin, Mizzou's men's basketball coach. True story. Early this fall, there were reports that Webster Groves star Carte'Are Gordon was thinking about switching his commitment from SLU to Mizzou. Cuonzo called Billikens assistant coach Corey Tate and told him that he has not contacted and will not contact Carte'Are – that's not the way he operates. Gordon signed with SLU. Congrats to the Billikens and to Mizzou for dealing with the situation in such a classy way.
5. I do think Kansas basketball could show a little bit more class and actually schedule Mizzou for a game. I have the utmost respect for Kansas coach Bill Self. In fact, if I were an athletic director and could hire one coach, Self would be the guy. He's the perfect combination of poise and polish. He wins big unless he plays a Missouri Valley Conference school in the NCAA Tourney. But it's insane that he would rather play Washburn than Mizzou. Did you see the basketball passion on display in Kansas City for the exhibition game? Hey, if Kansas loses to Mizzou one out of every four years, the world's not going to end. Play the game!
6. We just returned from visiting my son's future college. Dominic is going to play baseball at Indiana State next year. While we were down there, we learned that many of the players go in the summer to work out and take classes. My heart sank. I don't think it's a bad thing that kids are training and going to school. I just don't like the idea of losing him a month early. I knew the day was coming. I just want it to be as late as possible. I don't look forward to going up in his room and not having him there anymore. 
Frank Cusumano is a 17-time Emmy Award-winner on KSDK-TV; he also hosts The Pressbox on The All New 590 the Fan from 10 a.m. to noon each weekday and contributes to The Dave Glover Show on FM NewsTalk 97.1. Follow him on Twitter @frank_cusumano.