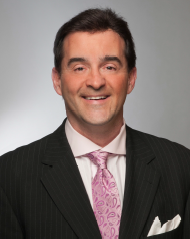 Here are half a dozen things I believe:
1. Mizzou freshman Michael Porter Jr. could be the most important recruit in the school's history. The national odds were just released, and Mizzou is eighth in line to win a national championship – ranked with all of the "blue blood" programs. In 2016, Mizzou was 8-24, finishing dead last in the SEC for three consecutive years. Then this young man comes aboard, and recruits decide to join him, making it a top-five recruiting class. There won't be an uninteresting game all season long. Although Porter will likely be there for only a year, he's set the program up for success.
2. St. Louis Blues G.M. Doug Armstrong is a bright guy, in my book. His trade on draft day was genius – picking up a 25-year-old star in Brayden Schenn. This is an elite offensive player who has scored 51 goals in the last two seasons. He's exactly what the franchise needed. The Blues gave up two draft choices and Jori Lehterä, who's coming off a bad season and a bad contract. Armstrong has to be great – because next year, the Central Division with Ken Hitchcock in Dallas will be the best in the league by far.
3. The St. Louis Cardinals' chairman and CEO, Bill DeWitt Jr., is the best owner we've ever had in St. Louis; the winning, the excitement and the class are undeniable. Everything he does appears to be the exact opposite of what Stan Kroenke did; however, DeWitt could be in danger of having a streak end. There's never been an uninteresting September under DeWitt – the Cardinals have been winning, contending or taking part in the home run chase. I wonder if the streak will continue this September.
4. I recently spent some time with Kurt Warner. Out of all the superstar athletes I've ever interviewed, I think Kurt is the most kind. St. Louis doesn't have much of a decorated football history – what with two lousy owners who left St. Louis, the Big Red never hosting a home playoff game and the Rams being short-lived, ultimately turning into the Titanic. However, we can always say that for a brief period of time, our quarterback played at a level that very few in NFL history ever have. Congratulations to the new Hall of Famer, Kurt Warner!
5. Sometimes I hear parents complain about the time and money they put into youth sports. They often wonder if, in the end, it's really worth it. Suppose little Johnny and Jane don't end up playing on the high school team or can't get a college scholarship? There's pain involved, no doubt about it, but I do think the lessons learned are worth every penny you spend and every hour you put into it. The chance for kids to experience success or failure and to analyze why they succeeded or failed is invaluable. That often filters into other areas of their life.
6. I believe the key to a kid's experience is the coach. He or she can't be a Debbie Downer. I often shake my head when I see a coach jump a kid for a physical mistake – like that kid wanted to make that turnover. Negative coaches (we have been fortunate with some positive ones) just don't get it. Do you want your players to succeed? Then don't scream at them. Instead, lift them up and make them feel good; often they'll play better for it. I love the Jim Valvano line: "My father gave me the greatest gift anyone could give another person, he believed in me."
Frank Cusumano is a 17-time Emmy Award-winner on KSDK-TV; he also hosts The Pressbox on The All New 590 the Fan from 10 a.m. to noon each weekday and contributes to The Dave Glover Show on FM NewsTalk 97.1. Follow him on Twitter @frank_cusumano.