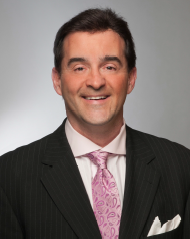 Here are half a dozen things on my mind this month:
1. I think the worst idea in the history of the world is to buy a personal seat license (PSL) for the Los Angeles Rams. At $225,000 a pop, how could anyone think that's money well spent – especially considering the Rams are the worst team in the league? The amazing thing is that Stan Kroenke's sincerely counting on these funds to pay for a big chunk of the stadium. Good luck selling those PSLs, Stan.
2. It appears the dream of Major League Soccer (MLS) in St. Louis isn't quite dead yet. The potential St. Louis owners came out to say they're still willing to invest about $270 million to make this happen, but they still need $60 million from the public. I certainly agree the city has more important things on its plate, but I also don't think crime will go down and test scores will go up if the MLS doesn't happen.
3. I spent some time with Mark McGwire when he was enshrined in the St. Louis Cardinals Hall of Fame. I've never been an advocate for steroid users getting into Cooperstown, even though most of them will. The voting percentages of Barry Bonds and Roger Clemens are rising every year, but voters seem to be more accepting nowadays. Although McGwire won't get into Cooperstown, the fans wanted him in, here in St. Louis. McGwire once told me he used steroids to get on the field again – injuries limiting him to 74 games during the duration of two seasons. I'm not making excuses for him – but rather explaining.
4. Who's the most important sports father in our state? The answer is easy: Michael Porter Sr., the father of Michael Porter Jr., who is maybe the best basketball player in America, and his 6-foot-10 brother, Jontay Porter, who could very well join his older brother in the first round of the 2018 NBA draft. Porter Sr. has three more sons at home who will all likely be absolute studs on the court: Coban, Jevon and Izack. We're talking about a possible run of 10 more years of Porters playing basketball for Mizzou. No family is perfect, but the impression I got is that mom and dad worked hard to raise these boys with a lot of humility and kindness.
5. The Cardinals may be living in a Cubs world … The Cubs are the first team in history to have five guys under the age of 25 with 20 homers. Translated: They are really good and really young. However, I think the Cardinals have something unique at shortstop: Paul DeJong. DeJong had a Pujols-like beginning to his career in terms of power. Aledmys Díaz looked the same way last season. I think DeJong could be the starting shortstop and an All-Star for years to come. The Cardinals have never had a power-hitting shortstop. DeJong could be the first.
6. Underrated things in life: Dan McLaughlin broadcasting Cardinals games, Mike Claiborne hosting a radio talk show, popcorn from Garrett Popcorn Shops out of Chicago, Dennis Beckett teaching kids how to shoot the basketball at the Saint Louis Basketball Academy, bread dipped in great Greek olive oil with pepper and Parmesan cheese, a Lion's Choice sandwich, a Smoothie King shake and the incredible work done at Ranken Jordan Pediatric Bridge Hospital.
Frank Cusumano is a 17-time Emmy Award-winner on KSDK-TV; he also hosts The Pressbox on The All New 590 the Fan from 10 a.m. to noon each weekday and contributes to The Dave Glover Show on FM NewsTalk 97.1. Follow him on Twitter @frank_cusumano.