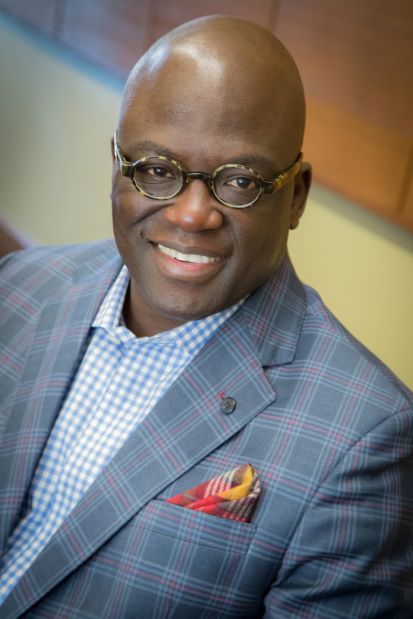 People in the greater St. Louis area like to say our metro area is a great place to live, an ideal place to raise a family, a big city with excellent cultural attractions, wonderful parks, manageable traffic and Midwestern values. I'd agree that all of that's true, but if we want to see the area grow and thrive, we also need to reflect on what's not so great about St. Louis.
When Amazon didn't deem us worthy of its consideration – St. Louis didn't make its list of top 20 cities for a new facility – that should have been something of a wake-up call. Amazon is looking for a stable and business-friendly environment, an urban or suburban location with a record of attracting and retaining strong technical skills and communities that think and act boldly. That's a baseline requirement for any progressive city.
Richard Florida, author of The Rise of the Creative Class, writes that the leading innovative and creative cities have three "T's" in common – technology, talent and tolerance. He affirms that the three T's explain why cities like Baltimore, St. Louis and Pittsburgh fail to grow economically despite their deep reservoirs of technology and world-class universities. He contends that perhaps the problem is that such cities are unwilling to be sufficiently tolerant even though they're open to attracting and retaining top creative talent.
So allow me to share with you a glimpse of what St. Louis could look like come 2025, assuming we make real strides in investing and supporting our tech community. Our city could become a national leader in five sectors – human health, plant science, national security, technology and financial technology.
Human Health: With Washington University in St. Louis and BJC HealthCare anchoring the Cortex, it becomes the leading recipient of National Institutes of Health grants in the country – displacing the city of Boston and the states of Texas and California as the leaders in human health research and application, and serving as strong anchors of a sector that accounts for new jobs and new companies.
Plant Science: The Donald Danforth Plant Science Center will have an endowment of more than half a billion dollars, with 500 scientists and 200 plant science companies from around the globe. This will lead the way in providing food security (a safe and abundant food supply) to the 9 billion humans on the planet.
National Security: The new National Security Agency facility in St. Louis opens in 2023, creating a boomerang effect because of its efforts through the United States Geospatial Intelligence Foundation. The St. Louis region begins the journey of becoming the second most important national security hub outside of Washington, D.C.
Technology: Because of a unified effort to increase tech skills education, St. Louis is no longer a flyover technology center. It hosts the broadest array of technical education opportunities in the Midwest. This is a product of the higher education institutional collaboration in St. Louis. There is a cluster of 400 startup companies (twice the current number).
Financial Technology: As a major financial center, the community grows to be the center of excellence on cybersecurity. This technology is deployed through Mastercard paired with other financial institutions, including Edward Jones, Stifel Commerce, Enterprise Bank, Wells Fargo and others in the banking and personal investment industry.
By 2025, new companies are founded here. Established companies grow here. Great companies stay here! Why? We're no longer the Gateway to the West – we're the gateway to the future. What role will you play in building this future?
Dr. Benjamin Ola. Akande is the president of BOA Consulting and former president of Westminster College in Fulton, Missouri. He has a Ph.D. in economics and previously served as dean of the George Herbert Walker School of Business & Technology at Webster University.