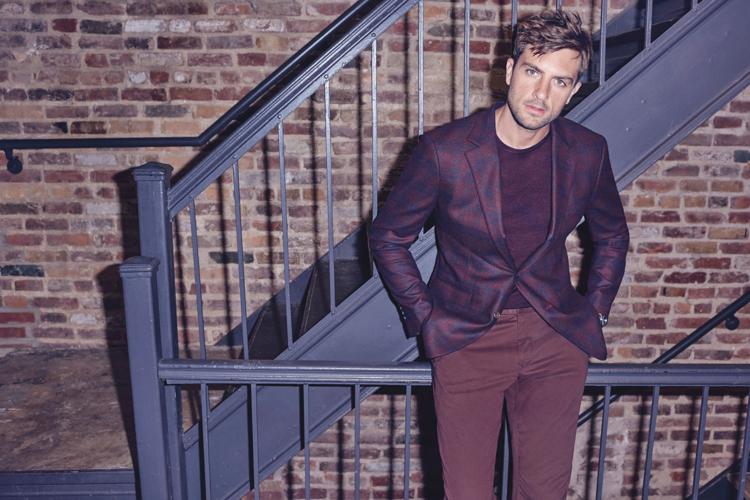 For men on a mission to find the perfect-fitting wardrobe for everyday life, from work to special occasions to outdoor adventures, Bonobos menswear company offers a "guideshop" with one-on-one personalized attention to achieve that goal.
The Bonobos guideshop, which opened in late August in Maryland Plaza in St. Louis' Central West End neighborhood, aims to deliver the ultimate menswear shopping experience. When customers walk into the stylish, modern men's apparel store, they are greeted by a "guide" – a trained personal stylist to assist in outfitting them in everything from casual clothing to athletic attire and formalwear, explains St. Louis guideshop manager Brittany Jones.
"You can try on anything you like and have a cold beverage while you shop around in an easygoing, yet professional environment," Jones says, noting that the guideshop specializes in personalized fitting and styling. "The knowledgeable guide will walk you through the entire Bonobos line and help you find your perfect fit." The guide will then place your order to be shipped directly to your home or office, so the customer walks out hands-free from the shop.
The St. Louis venture is one of more than 40 guideshops that Bonobos has opened across the nation since 2011. At its beginning, Bonobos had two goals: to create better-fitting pants and to offer an easier shopping experience for men. Founded by two Stanford University business students, Andy Dunn and Brian Spaly, the company launched in 2007 as an exclusively online retailer. Spaly has since left the company.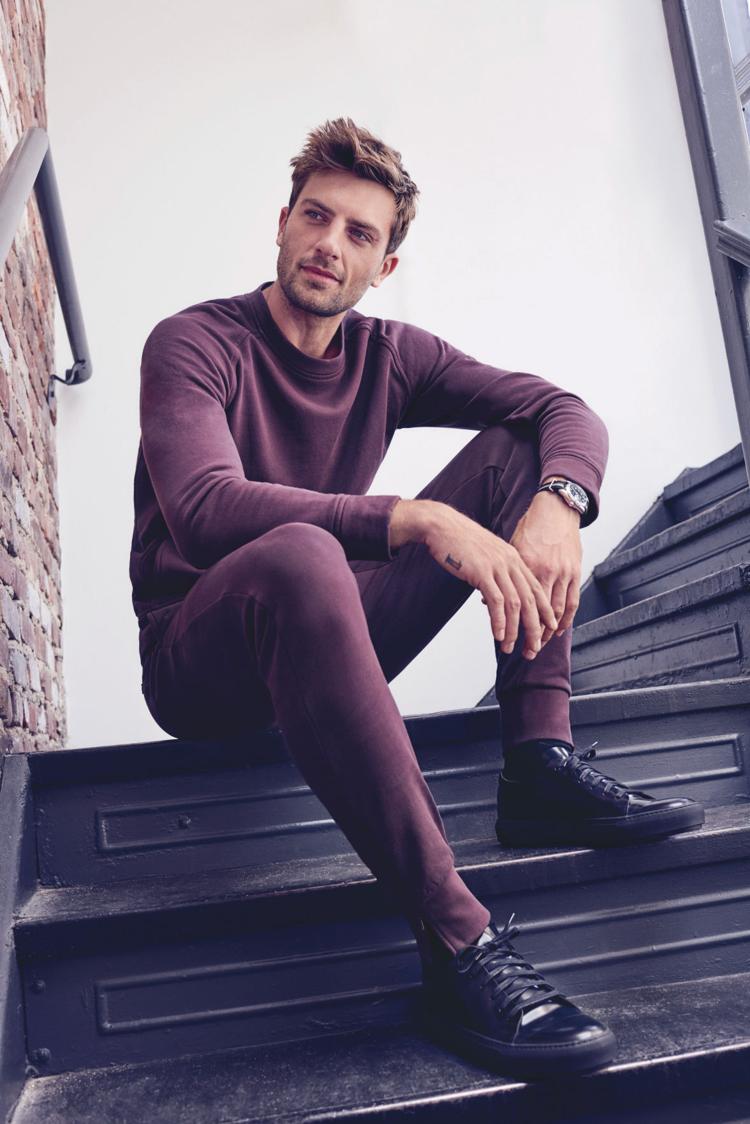 Today, the New York-based men's apparel company has expanded from offering perfect-fitting pants online to designing and selling a full line of men's clothing and accessories across all of its guideshops, answering its customers' call to "try before they buy."
Bonobos' unique guideshop concept sets it apart from typical clothing retailers, Jones notes. The company's menswear is available in a range of different sizes and cuts. Their order selections are then shipped to them in two to three business days. Items are not physically tailored in the shop; rather, a guide helps determine each client's best fit among Bonobos' wide range of cuts and sizes, Jones explains. "We make sure customers understand our concept upfront," she says. "We are a friendly, quick and knowledgeable [staff], and here, we are all about customer service."
Customers can log onto the Bonobos website to schedule a 30-minute or hourlong appointment or simply pop into the shop during regular store hours, from 11 a.m. to 7 p.m. Monday through Saturday and noon to 6 p.m. Sunday. As weekends typically are busy at the guideshop, making an appointment is recommended.
For fall, the St. Louis guideshop has unveiled Bonobos' new high-end line of 100 percent Italian wool suiting in multiple patterns, complete with complementary ties and pocket squares. The suits are sold as separates, so customers can achieve their best fit for both the blazers and trousers, Jones notes, adding that tuxedos also are available in the "groomshop" section of the store.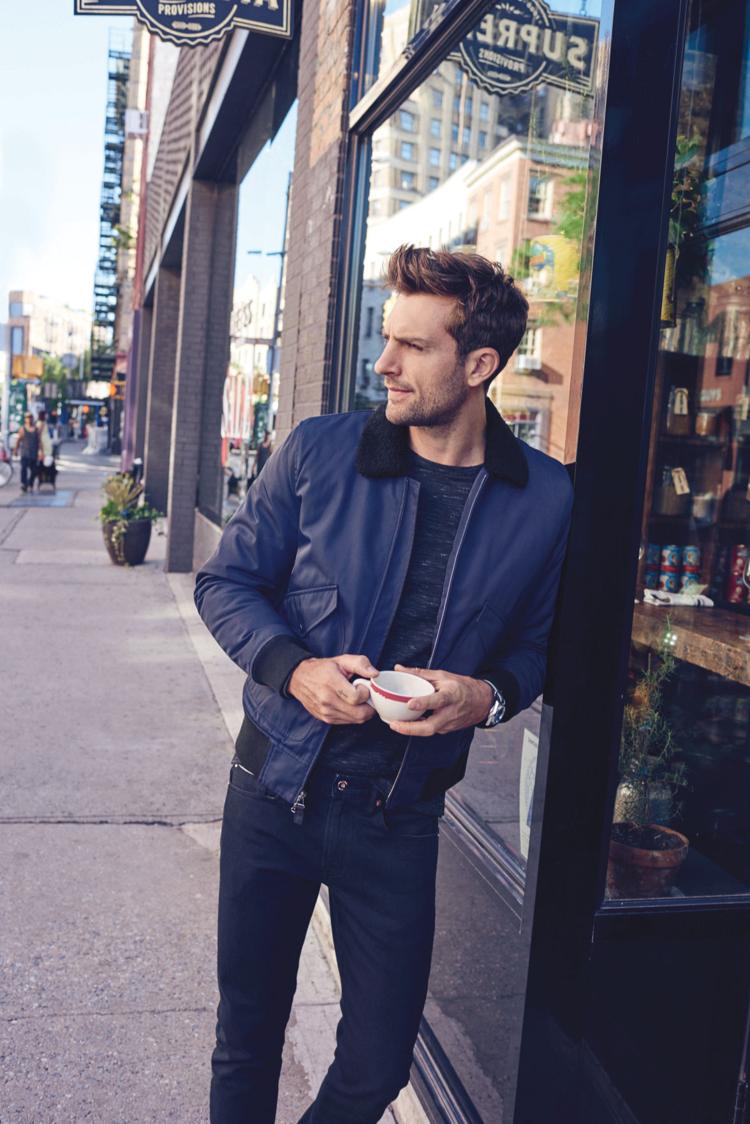 This season's new casual clothing includes Bonobos' denim, cashmere sweaters, dress shirts, jackets and coats, as well as accessories such as belts and beanies. And the company's signature chino pants are available in a variety of colors, two styles – casual and dressy – and four fits: athletic, tailored, straight and slim.
In addition to formalwear and casual clothing, the guideshop offers activewear, including golf attire, performance T-shirts, running shorts, basketball shorts, track pants and athletic tights.
Since the guideshop's opening this summer, St. Louis has welcomed its innovative concept and quality menswear, Jones says. "Clients love the one-on-one personalized shopping experience," she notes. "Many are familiar with the brand but have never had the opportunity to visit a guideshop. They're excited to fully experience a shop so close to home."
The St. Louis guideshop is excited to offer 20 percent off a purchase to first-time customers, Jones says, adding that even more specials are in store on a visit to Bonobos. "Come in and meet us," she urges potential customers. "We'll help you find your perfect fit."
Bonobos, 52 Maryland Plaza, St. Louis, 314-365-2366, bonobos.com