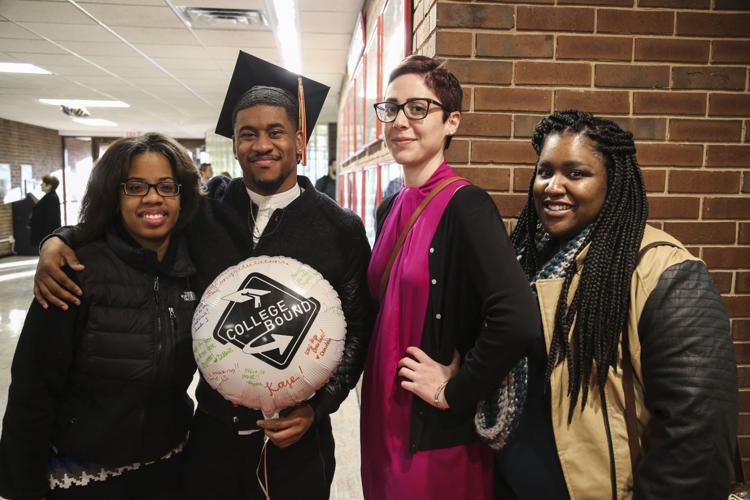 Going to college may be a given for some students who have social and economic advantages, but thousands of bright young people don't have a clear path to a college education. College Bound is helping to change that through "an individualized, holistic and multiyear commitment [that] empowers promising students from economically disadvantaged backgrounds to achieve bachelor's degrees and fulfilling careers," according to the organization's mission statement.
"College Bound's 'strong and long' approach creates learners with a mindset to grow, persist toward goals, contribute to the workforce and give back to the community," says Scott Baier, executive director. "We commit to our students for seven to nine years, every step of the way – increasing ACT scores; mastering Algebra II; coping with life cycle events like grief, college financial literacy, first internships, first suits and first jobs." From 2016 to 2017, the organization will serve about 680 high school and college students in the St. Louis area.
At the same time, the organization is guided by a commitment to diversity and advancing the agenda of equity in St. Louis. A standing committee ensures that College Bound's curriculum and facilities support and promote equality.
"Our core values also guide our day-to-day work and decision-making," Baier says. "They help us as we work with students, donors and each other." These core values are a foundation of trust, focus on achievement, responsibility to reflect and spirit of gratitude.
The organization focuses on students from low-income households who will be first-generation college graduates. "They are St. Louis' future teachers, tech gurus, corporate wunderkinds and political leaders," Baier says. "But because of barriers created by poverty, they will not graduate college without significant support. That's where College Bound comes in."
He adds that College Bound isn't just helping students – it's helping the community by creating college-educated individuals who will be able to find higher-paying work and contribute to the local economy. Baier points out that median earnings for St. Louis city residents with a bachelor's degree are $41,513, compared to $22,397 for residents with only a high-school diploma and $16,746 for residents without a diploma.
The program involves a seven- to nine-year commitment during which students participate in classes, workshops, tutoring sessions, job shadowing projects, college visits, mock interviewing and networking sessions, and more. Activities occur during the summer and after school in a number of locations, depending on the activity.
In addition to the program already in place, College Bound will pilot a college counseling program for 150 Saint Louis Public Schools graduates who attend St. Louis Community College in the next academic year. More students are entering community college as public four-year college costs increase, so a need for success at this level is becoming increasingly necessary, Baier says.
"College Bound is in the second year of a three-year strategic plan," Baier says. "Our current plan is focused on raising our college graduation rates, decreasing our students' debt and ensuring that our students are on a path toward meaningful careers post-graduation. In 2018, we will create a new plan that will lay out our next path. It is highly likely that we will choose to scale up locally, possibly even serving 1,000 students in our full-service program."
That's good news, considering that Baier notes only one in 10 low-income, first-generation college students complete a degree. That statistic is not due to lack of drive or desire. "The barriers are systemic and occur throughout the high school-to-college pipeline," he says. "Hands down, the most important thing to know about College Bound is that we commit to each student from freshman year of high school until college graduation." 
College Bound, 110 N. Jefferson Ave., St. Louis, 314-361-4441, collegeboundstl.org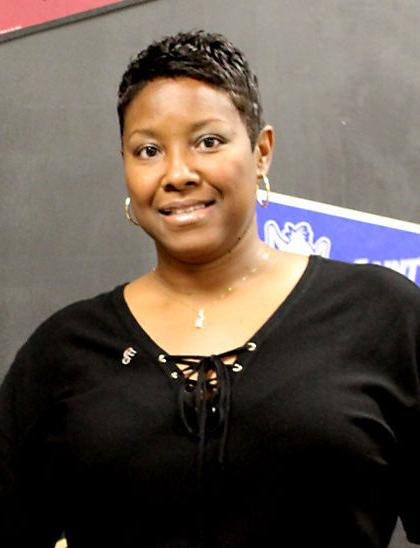 Volunteer Spotlight: Jennifer Curtis
About three years ago, Jennifer Curtis volunteered for College Bound's Career Readiness workshops through her employer, Citi. The workshops are the final phase of College Bound's To & Through program, a four-step system that includes building competency in college readiness, college access and college completion. The Career Readiness segment involves job shadowing, panels with area professionals, peer mentoring and connections to paid internships.
"I had the awesome opportunity of engaging with College Bound scholars as a mock interviewer and providing them with immediate feedback on their strengths and opportunities," Curtis says. In addition to the interview session, scholars engaged with professionals through a mock networking session where scholars were encouraged to practice their networking skills.
Since then, Curtis has also volunteered to help with college financial aid training, panel discussions and care package events. "One of my passions as a manager with Citi is my ability to add value to my employees through career development and coaching," she says. "Volunteering with College Bound allows me to extend that passion and impact to scholars in a similar way."
Curtis estimates that she has contributed about 150 volunteer hours per year to local nonprofits and was recognized with the President's Volunteer Service Award each year for volunteering more than 100 hours. She also volunteers for a number of other St. Louis-area organizations, several of which also support youth, such as the Mathews-Dickey Boys' & Girls' Club and HOME WORKS! The Teacher Home Visit Program.
Curtis encourages others to seek out opportunities to share their time and skills. "As I began to think about my goals and achievements, I did not have a full sense of personal fulfillment until I began volunteering my time to others," she says. "Service to others, without repayment, is one of the ways that I respond to the higher calling in my life."