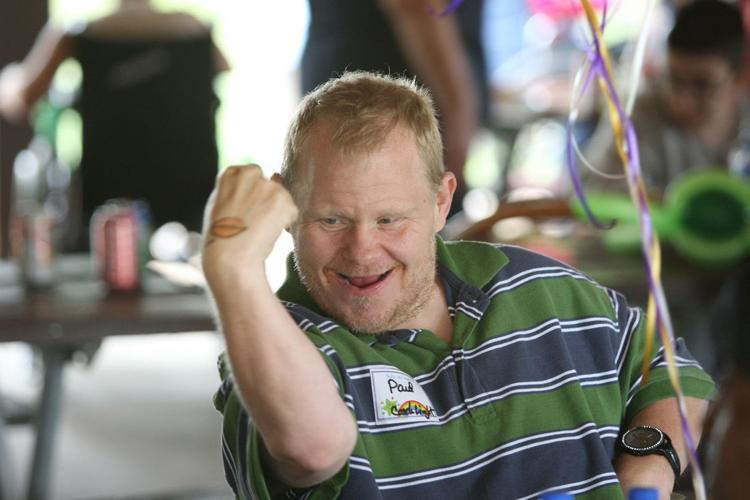 Mary is 67 years old. She was born with cerebral palsy and intellectual disabilities. As a child and young adult in St. Louis in the 1950s, she lived at home, enjoying regular coffee dates with her neighbors and being cared for by her family. However, as she and her parents aged, it became harder for Mary to remain at home. After some years in a local group home and following the death of her parents, Mary's siblings moved her to a Rainbow Village home in 2014.
Mary now lives near Rainbow Village's Wolff Community Center, has improved her mobility and is again enjoying social interactions and activities. "She has resumed her regular coffee social calls and can be found most mornings enjoying coffee and conversation in the Rainbow offices," says Michael Rea, executive director of Rainbow Village. "Not only has her health and quality of life improved, but she has truly blossomed with newfound independence and the support she needs from a loving community."
Mary is just one of the almost 300 residents living in 82 Rainbow Village homes throughout the St. Louis area. The organization's mission is to "enhance the lives of individuals with developmental disabilities by providing safe, affordable and well-maintained neighborhood homes." Rea notes that Rainbow Village purchases as many homes as possible each year, maintaining the homes and renovating them to address the accessibility needs of residents. "We take pride in providing a home our residents can call their own," he says.
Eighteen partner providers place residents in Rainbow Village homes and help with programming and in-home care. St. Louis Arc, Easter Seals Midwest, Emmaus Homes, Crider Health Center and Creative Concepts for Living are among the many organizations that partner with Rainbow Village. "Most of our partner providers simply wouldn't have the capability to realize their residential programming if we weren't present to make safe, affordable housing a reality for them," Rea says.
Several families who had children with developmental disabilities created the Rainbow Village concept in the 1960s. Not wanting to institutionalize their loved ones when they could no longer care for them themselves, the founding families sought other housing options that would provide ongoing shelter and support. By 1978, Rainbow Village owned 9 acres with seven homes, a community center and a respite care center.
Each year, about 25 additional residents move into a Rainbow Village home, and of the current residents scattered throughout the greater metro area, many have lived in their home since Rainbow Village purchased it and will continue to live there throughout the rest of their lives. About 1,000 people each year use Rainbow Village's Wolff Community Center, which has a warm-water therapeutic pool, a gymnasium, activity rooms and office space for both Rainbow Village administration and partner provider St. Louis Arc.
"We have found that the work we do is in high demand," Rea says. "In years past, moderate growth of two to three homes each year was enough. Now, we aggressively purchase more than six homes annually. There are currently 400 people in the St. Louis area waiting for residential placement."
Rainbow Village's partnering support service providers consistently request Rainbow Village homes for their clients because the organization has a well-deserved reputation for keeping its properties maintained and allowing residents to "age in place." Each house is selected with accessibility in mind, and if it's not immediately accessible, it's renovated so that those who live there can remain safe and comfortable as their needs change with age.
"We're St. Louis' best-kept-secret not-for-profit," he says. "Without our work, individuals with intellectual and developmental disabilities simply wouldn't have the housing options they do now, and community inclusion wouldn't be fostered. We love our residents and plan to continue to provide safe, affordable, well-maintained homes for them well into the future."
Rainbow Village, 314-567-1522, rbvstl.org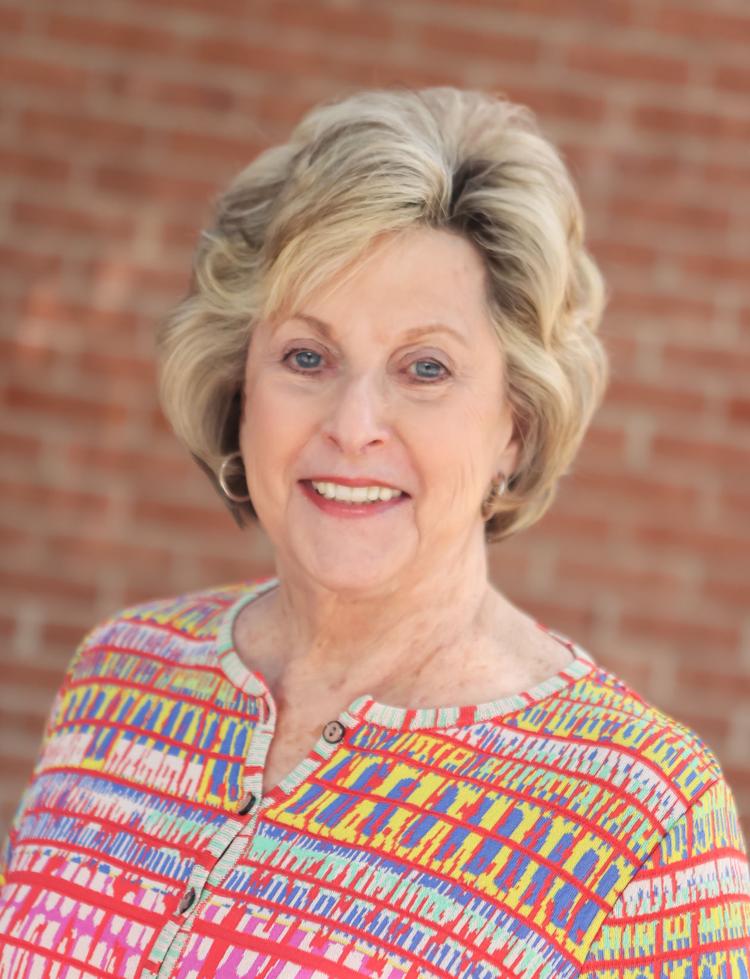 Volunteer Spotlight: Molly Tallarico
Molly Tallarico moved to St. Louis in the late 1980s with her family. Needing some remodeling for their new home, Molly hired a gregarious contractor who noticed that the Tallaricos' daughter, Polly, had a developmental disability, as did his own child. The ensuing conversation introduced Tallarico to Rainbow Village, and she learned that the contractor and his wife had been among the founders of the organization dedicated to housing children like theirs.
After expressing interest in Rainbow Village, Tallarico eventually found herself on the board of directors, a position she's held since 2003. Now retired after a career in governmental relations – during which she worked as chief of staff for the late state Sen. Elizabeth "Betty" Sims, whose office made strong strides for disability legislation throughout Missouri – Tallarico continues to support Rainbow Village's mission and events.
"This is a very strong organization with an engaged board, a great executive director and a dedicated staff," she says. "The residents just make me smile. It's just all positive, especially when I think of the residents who live in nice homes where they're safe and happy. I wish we had millions more dollars to buy more homes, especially since we've seen state funding cuts that make it harder for caregivers and for people to find a good, safe living environment."
Tallarico points out that Rainbow Village had "its most successful fundraiser ever" at the end of April with the annual Somewhere Over the Rainbow Gala, a dinner and dance with silent and oral auctions. She's also impressed by the number of schools and other organizations that help maintain Rainbow Village homes as community service projects.
"I'm glad to continue helping Rainbow Village," she says. "It's a great group, and it really makes people happy."