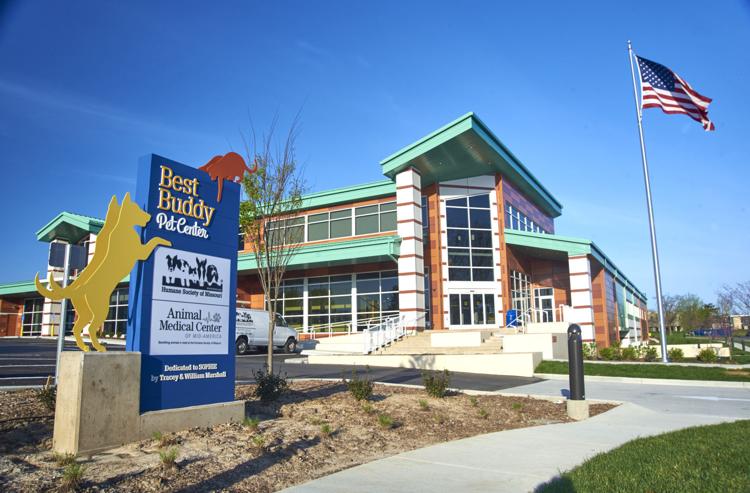 No one can resist a cute little puppy or kitten, and that's what we tend to think of when we hear about the Humane Society of Missouri (HSMO). But there's so much more to this vitally important organization than providing furry pets with forever homes.
HSMO's mission is to help "end the cycle of abuse and pet overpopulation through our rescue and investigation efforts, spay/neuter programs and educational classes."
In fact, the HSMO Animal Cruelty Task Force (ACT) is one of the largest animal rescue and disaster response teams in the nation, points out president Kathy Warnick. For more than 40 years, ACT has collaborated with national, state and local law enforcement to investigate and help prosecute animal abusers. The organization has 15 animal cruelty investigators and staff who annually aid more than 26,000 animals, respond to more than 10,400 reports of abuse or neglect, and travel more than 313,000 miles in the process.
"Humane Society of Missouri's animal cruelty investigators understand the nuances of animal abuse law and the criminal justice process for documenting and filing evidence and work directly with sheriffs' offices, police departments and prosecuting attorneys to help ensure animal cases are handled in an expedient and professional manner," Warnick says. HSMO investigators also provide expert testimony in legal cases and before legislative bodies and provide consultation and training workshops for law enforcement, state agencies, and local animal care and control workers. "Together, they work to hold people accountable for the abuse and neglect of animals in the St. Louis metropolitan region and all of Missouri," she adds.
To address the pet overpopulation issue, HSMO's Animal Medical Center of Mid-America offers low-cost spay or neuter surgeries through its SNIP program. "Subsidized by donations and grants, this program makes spay and neuter affordable to all pet owners, while providing the most advanced surgical procedures and post-surgery pain management to pets," Warnick says.
The educational aspect of the organization's mission is completed through its Humane Education program, which "teaches respect for all living creatures to thousands of school-age children through the Humane IQ program for at-risk students, Club Hope after-school program and summer camps," Warnick says.
Teachers can download lesson plans that incorporate humane-related activities, and HSMO's director of humane education offers an eight-hour Humane Care and Animal Ethics course as part of sentencing for people convicted of animal abuse.
Then, of course, there are the puppies: HSMO is the largest provider of adoptable pets in Missouri, and more than 8,000 animals are placed by the organization each year. "Every [dog] is spayed or neutered, microchipped and vaccinated before leaving our doors," Warnick says. In addition, hundreds of horses, cows, pigs, fowl and other farm animals are rescued, rehabilitated and adopted annually at HSMO's Longmeadow Rescue Ranch in Union, Missouri, the largest facility of its kind in the Midwest.
Adoption centers are located in St. Louis, Maryland Heights and Chesterfield, and all accept strays or pets surrendered by owners who can no longer care for them. "HSMO accepts all stray and unwanted animals, thereby protecting the community from dangerous or diseased animals and other problems associated with pet overpopulation," Warnick says. Since the 1970s, HSMO has spayed or neutered more than 375,000 animals.
"Overpopulation impacts public health as well as the animals' welfare," Warnick says. "Intact males focus their attention on finding a mate. They roam, fight with other males and sometimes attack people. Strays can carry diseases transmittable to domestic animals. The Humane Society of Missouri has been a major advocate of spaying and neutering since the 1950s and spays or neuters every animal before placing it for adoption. As a direct result of our emphasis on responsible pet ownership, 43 percent fewer animals have been brought to our three shelters over the past 10 years."
Once animals are spayed or neutered, the HSMO continues to provide veterinary care. HSMO's Animal Medical Center of Mid-America provides 40,000 private client visits each year at the three St. Louis area clinics combined. Proceeds from veterinary centers help animals in need at the HSMO.
"Out of 35,000 veterinary hospitals in North America, only 3,500 are accredited by the American Animal Hospital Association, and HSMO's Animal Medical Center of Mid-America operates three of the 17 nonprofit AAHA-accredited facilities in the country," Warnick notes. "This distinction demonstrates our commitment and desire to provide care above licensing requirements and to meet the standards set forth by industry leaders, all while benefiting animals in need at the Humane Society of Missouri."
The many efforts of the HSMO will continue to decrease the problem of pet overpopulation in years to come, helping to ensure that all those cute puppies and kittens certainly do find happy, forever homes.
Humane Society of Missouri, 314-647-8800, hsmo.org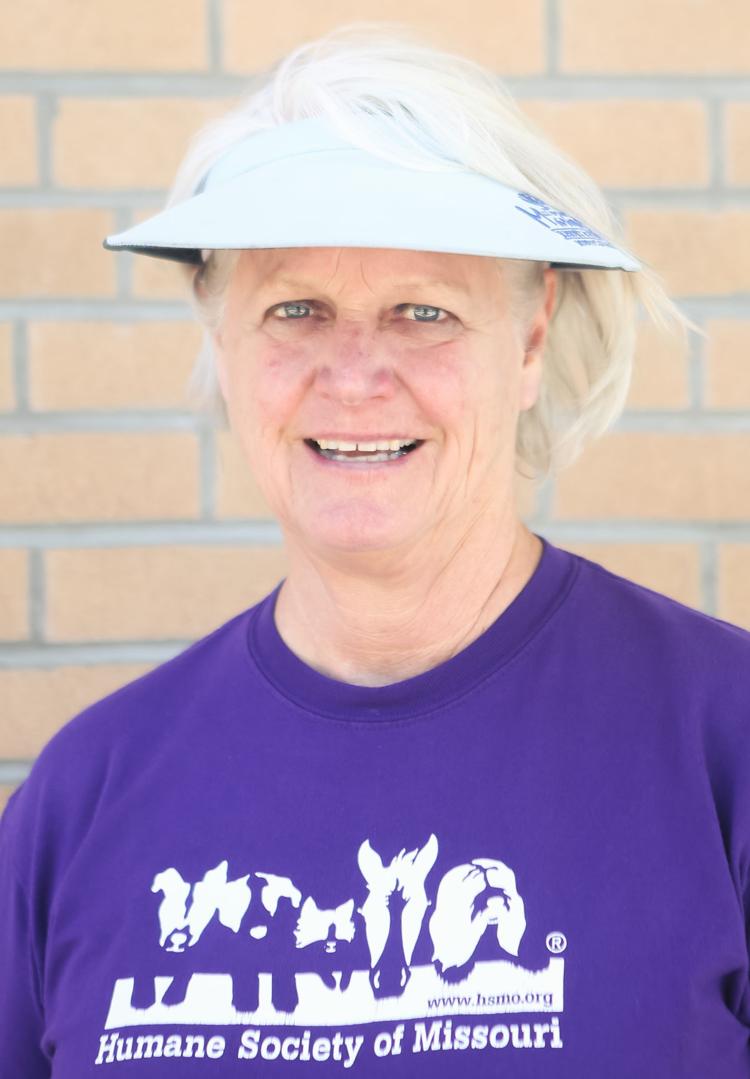 Volunteer Spotlight: Patty Krosch
Patty Krosch has always loved animals, so she was a bit concerned that if she volunteered with the Humane Society of Missouri (HSMO), she'd want to bring all the dogs home with her. However, after 16 years of walking dogs as one of the organization's Pet Pals, Krosch has yet to bring home a single companion animal.
"I just told myself that if I brought home a dog, I'd want to spend all my time with that dog and wouldn't be able to spend as much time with all the others," she says with a laugh. Krosch spends about nine hours a week as a Pet Pal, taking dogs out for short walks.
She notes that her role involved orientation in which she learned about dog behavior and procedures for walking dogs that might have no prior experience being on a leash. "Quite a few need to learn how to walk on a leash, so it's not like walking the family dog," she says.
Krosch walks the dogs for her benefit as well as theirs. "It's really something I always wanted to do, and when I retired, I had the time," she says. "It's good exercise, and the time passes quickly. It's just ideal for me."
Krosch notes that there are many volunteer opportunities at the HSMO, and not all of them involve direct contact with animals. "There's clerical work, there's work to help with events, there are people who work with the cats and kittens," she says. "There's lots you can do, and it's just a lot of fun."