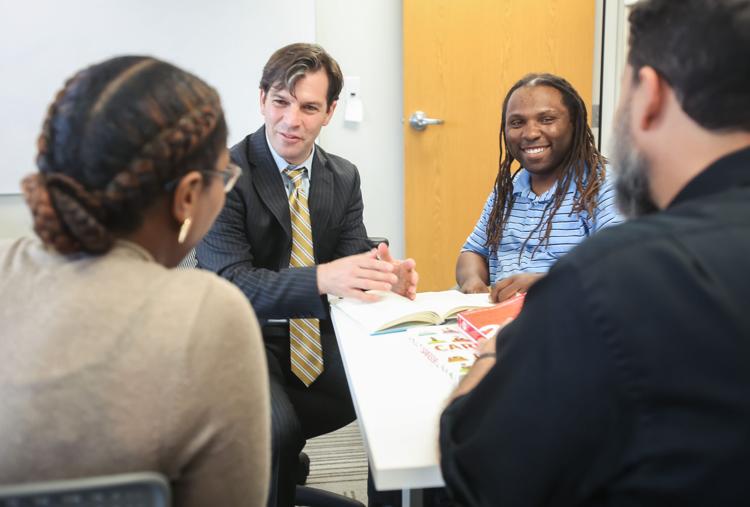 After serving as CEO of Wells Fargo Advisors for 15 years, Danny Ludeman announced his retirement at age 56. He could have lived out his days on the golf course or traveled the world. But Ludeman wasn't ready to sit back.
"When I retired and people first heard I was involved in this, they thought I might be having a midlife crisis or would just be mildly involved," he says. "But I am knee-deep in the details every day, and this is what I'm dedicating the rest of my life to."
Ludeman is referring to his new job as president and CEO of Concordance Academy of Leadership, a nonprofit organization dedicated to being "a leader in understanding justice-involved adults; engaging and teaching them effectively; and developing in them the strength of character, wisdom and skills required to make a positive impact – improving the vitality and safety of the community around them."
Ludeman founded Concordance upon receiving an emotional letter from a small group, Project COPE, which assisted with re-entry for people finishing long prison sentences. He developed a strategic plan to expand capacity, launching the academy in 2015, and began services last June.
Concordance is poised to become a national force in reducing reincarceration through a multipronged, integrated approach that assists and supports people with overcoming the most challenging aspects of returning to the community.
Ludeman notes that 77 percent of people who are released from prison return to jail within three to five years, a statistic that has remained static for three decades. "When I learned about that, I was just incredulous," Ludeman says. "That led to us creating a very holistic, strategic plan to look at every single aspect that contributed to this problem."
With a strategic planning team of 70 individuals, including academics, public officials, attorneys and law enforcement officers, Ludeman set about building a program to meet each challenge faced by newly released prisoners. The issues fall into three broad categories: behavioral health and wellness, community and life skills, and education and employment. Concordance addresses each area by customizing programs that begin six months prior to a prisoner's release.
The first class of former inmates began the program in June 2016, and Ludeman says that since then, two more classes have started. Eventually, new classes will begin every two months. Each class has about 40 participants, and Ludeman plans to serve about 250 participants annually. Before release, individuals work with Concordance clinicians to map out a pathway to success, considering mental and physical health care needs, substance use disorders, career readiness and job training, and emotional and family support.
Following release, participants attend Concordance in Maryland Heights for six to nine weeks before they settle into a post-release schedule for the remainder of their first year after release. Concordance matches them to a full-time job that provides a living wage and helps them secure affordable housing. At the same time, a volunteer partnership team provides ongoing social, spiritual and life skills support.
Currently, Concordance serves individuals incarcerated in three Missouri state prisons, and the Missouri Department of Corrections helps identify individuals who meet the academy's program criteria of being at least 18 years old and being released to the city of St. Louis, St. Louis County or St. Charles County. Ludeman plans to scale the program so that within a decade, it will be available across the nation.
"If you look at the number of people in this country who are affected by mass incarceration – people who have been in prison, people who are currently in prison or people who are waiting to go to prison, and their immediate families – it's 100 million people," Ludeman says. "From a numerical standpoint, it's the third greatest social problem that our country faces after poverty and disease."
Ludeman is determined to correct that problem, and he's convinced that Concordance Academy is the tool to do the job.
Concordance Academy of Leadership, 1845 Borman Court, St. Louis, 314-396-6001, concordanceacademy.org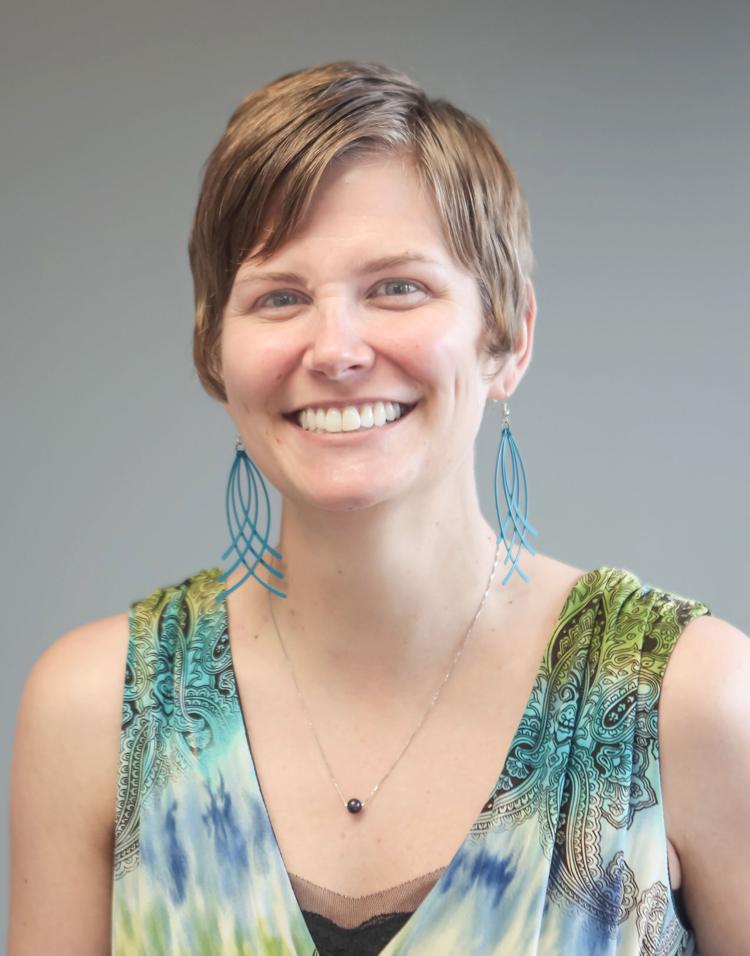 Volunteer Spotlight: Samantha White
Samantha White is an introvert, but her volunteer work at Concordance Academy of Leadership has resulted in relationships that she never expected. White is the co-leader for a volunteer partnership team, supporting a Concordance participant. "Being a member of a support team is a yearlong commitment to a specific individual, our 'partner,' where we become a friend and confidante to offer advice, assistance and continuous support," she says.
In addition to a full-time job, White is very active with the Ethical Society of St. Louis, an organization dedicated to "the practice of ethical living and social justice," and five other society members join her on the support team, reaching out to their partner at least once a week and arranging fun group and individual activities at least once a month.
"One of my goals for this year is to create more intentional and lasting relationships, and after hearing about the mission of Concordance Academy and its need for support team volunteers, it seemed like a perfect match," White says. "Joining a team through the Ethical Society of St. Louis has not only allowed me to create stronger friendships with people already in my community, but it has also pushed me to widen my comfort zone by including an individual who hasn't had the same opportunities and support structures that I have been so fortunate to have in my life."
White now encourages others to participate as she has, noting that this is just one small way to make a positive difference toward meeting a significant need in the St. Louis community. "I'm grateful to have the opportunity to learn from my partner and my teammates each and every day," she says. "Volunteering with Concordance Academy has definitely helped me to become a more empathetic, compassionate and responsible individual."