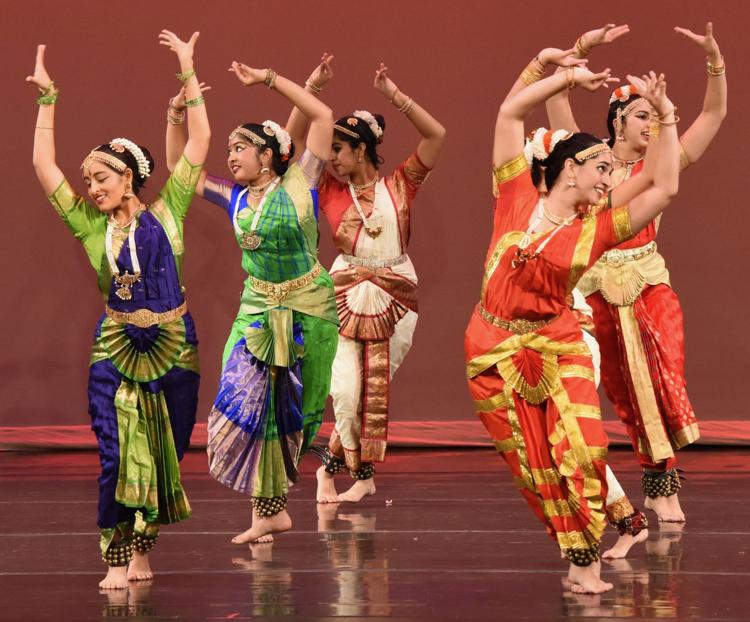 "I was born in St. Louis and grew up here in the 1970s and '80s," Nartana Premachandra says. "People had no idea of India back then. If you said you were Indian, people would respond, 'Really? I'm a quarter-Cherokee!'"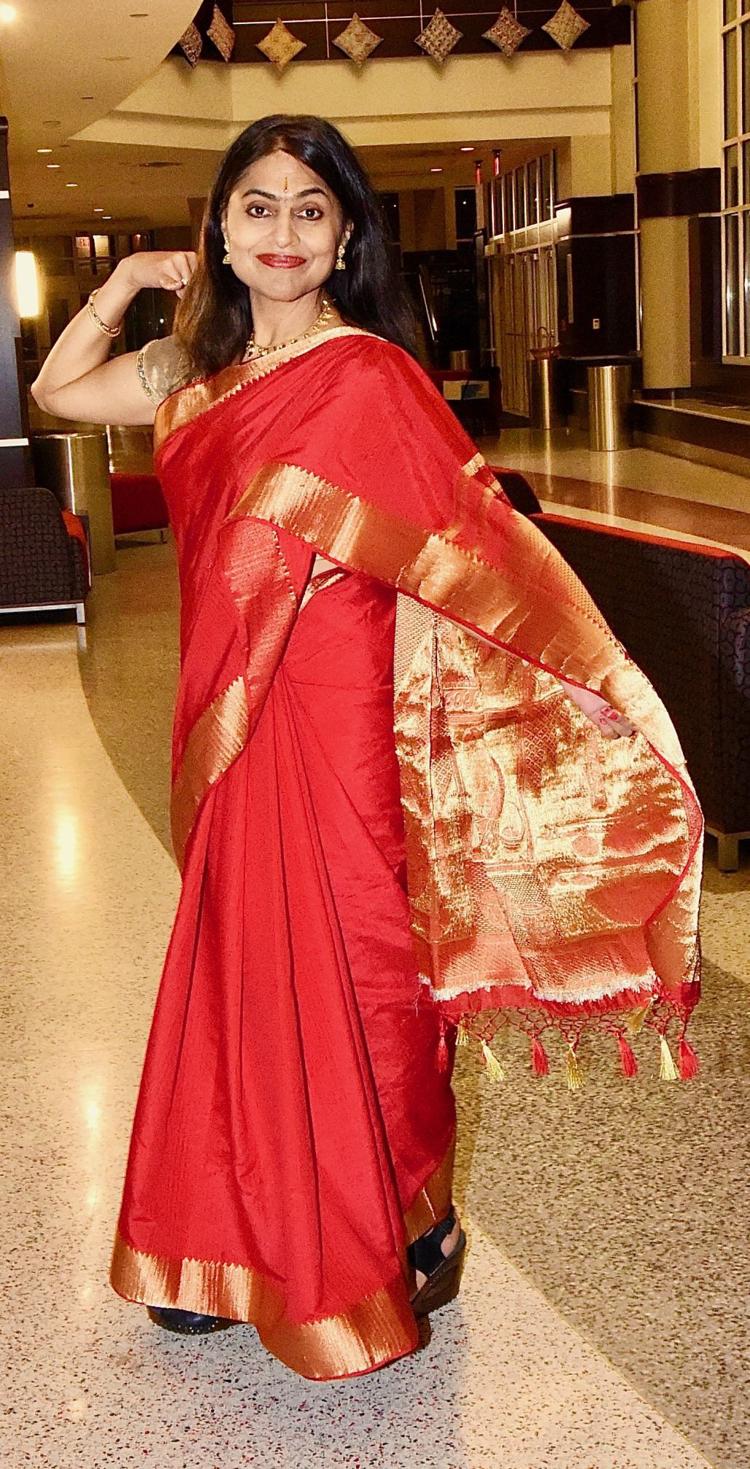 The gentle insightfulness of that reminiscence reflects the wit – in more than one sense of that word – of Premachandra, who serves as president of Dances of India. Now in its 41st year, that local terpsichorean troupe staged one of its few but precious marquee performances in mid-November, with the next such performance not scheduled until the second week of spring.
Dr. B.N. and Asha Premachandra, her parents, established Dances of India in 1976. Her mother, a distinguished local teacher of dance, still serves as artistic director, teaching classical Indian dance to all the company's students. For some time, meanwhile, her father oversaw the troupe as its president until his unexpected death three years ago, at which time Premachandra succeeded him.
Premachandra amusingly continues her reminiscence about how the perception of Indians in America has changed in the past few decades – and how Dances of India has sought to affect that perception.
"Now, people have different ideas," she says. "For example, I must be a doctor. I'm not – I'm a writer and dancer! Or we must perform Bollywood. In other words, people had no idea of India before, and now they do, but much of it is stereotyped. We like to break down stereotypes. We do so by respecting the rules of classical Indian dance while always striving to make it accessible to contemporary audiences. That's the only way art can really be alive."
Premachandra mentions loving "different styles of dance," citing one production that included "a ballet dancer, tap dancer, contemporary dancer and flamenco dancer," as well as prior collaborations with Gen Horiuchi's Saint Louis Ballet. "It's magical to watch different styles of art next to one another and perceive similarities as well as differences between them," she says.
For the benefit of those who know nothing of her troupe's specialty, Premachandra provides a handy précis, focusing first on form.
"Classical Indian dance – and I am referring to classical, not Bollywood – uses the entire body and the entire range of one's thought and feeling," she says. "The harmony of body and mind is paramount. In that respect, it's considered a yoga. There are myriad movements of feet, hands, eyes and poses of the body. It's a very rhythmic dance, very melodic and, at the same time, deeply emotional.
"The one aspect of classical Indian dance that sets it apart from every other classical dance style in the world is the range of expression involved in the dance – expression of eyes, eyebrows, hands, body itself – as it was created over 2,000 years ago primarily as a vehicle for storytelling."
In addition, Premachandra briefly dwells on the potential content of her troupe's performances.
"Traditionally, of course, the range of stories described in classical Indian dance were from Hindu myth, history and folklore, but the dance is very adaptable to tell many tales, to perform alongside many kinds of music," she relates, citing one prior conflation of the pantheistic deities of Hinduism and famed 20th-century American composer George Gershwin.Those knowledgeable of Indian dance to one degree or another may well wonder precisely how Dances of India positions its artistry in the context of Indian terpsichorean tradition. "We do focus on bharata natyam, but we have also taught some kuchipudi, another style from south India, and folk," Premachandra says. "There's a huge variety of folk dances in India, and our dance productions are very inventive."
Almost necessarily, Premachandra reflects on the challenges of the troupe's presidency since her father's death.
"Fortunately, I used to help my dad write grants for various arts organizations, so the process wasn't entirely unfamiliar to me," she says. "If I hadn't helped him, I would've been lost. I would say one of the main challenges has been simply the fact that I handle both the creative and administrative sides – I switch back and forth from each side of the brain constantly in the run-up to the show, and that can be a little exhausting! In addition to dealing with the logistics of setting up the show, I also dance and write/narrate our original productions."
Regarding potential modifications to Dances of India during the next five years or so, Premachandra sounds a note common to many area arts organizations."The only major change I can see is to reach out to more of the St. Louis community," she says. "This past November, we had our largest – and most diverse – audience ever, which was a joy. We'd like even more people to come and join us! We do lots of performances around town during the year – such as at the Saint Louis Art Museum, schools, libraries, assisted living centers, universities, corporations and so forth."
Dances of India's 19th annual St. Louis Dance Festival (an event founded in 2000 by Premachandra's father and now presented along with Dimensions Dance Center and Beyond Motion Productions) will take place next March 31, with the troupe's 41st annual performance following in November 2018. For details, she directs interested parties to the troupe's website.
"It gives us great joy to share the beauty, colors and music of this art with the community and [the] world at large," Premachandra concludes.
Dances of India, Dimensions Dance Center, 1201 N. Warson Road, Olivette, 314-997-0911, dancesofindiastlouis.org