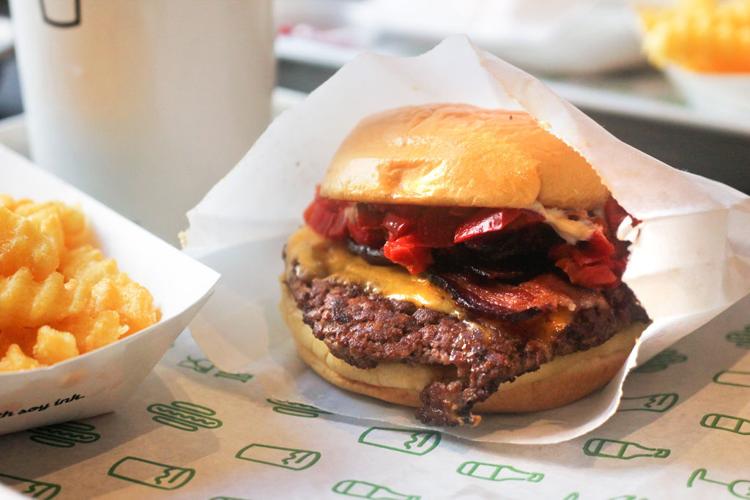 Like so many new high school graduates, Danny Meyer didn't leave St. Louis with a clear vision for his future. After graduating from John Burroughs School in 1976, he attended Trinity College in Hartford, Connecticut, where he studied political science. He considered becoming a lawyer and spent the year after college living in Chicago before moving to New York City in the early 1980s.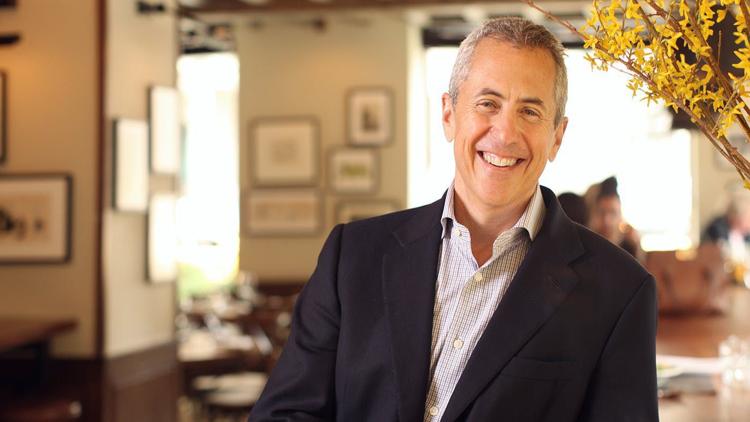 "I was searching for what I should do, and it took an uncle to say, 'All I've ever heard you talk about your whole life is restaurants and food,'" Meyer says. "Even when he said that, I didn't make the leap to say, 'I should open a restaurant.' It felt like a big risk, but more because I'd never heard it valued or validated as a career choice."
Meyer worked as a host at Pesca, a popular seafood restaurant in New York, for just two years before opening Union Square Cafe – the fine dining restaurant that would propel him to local and then international fame – in the city in 1985. The secret to his early and continued success is simple: At a time in New York when fine dining was dominated by elitism and exclusivity, Meyer was nice.
"There was a lot of really good food in New York, but I was deeply missing the warm welcome and openhearted hospitality I'd felt growing up in St. Louis and also living in Chicago," Meyer says. "I thought, 'Wait a minute, why do you guys think a restaurant is better because people are mean to you? Why do you think a restaurant is better because they charge too much?' I wanted to prove that this is a legitimate career path, and when I realized that letting people see that taking care of people has value, that's when I said, 'I want to make this the essence of everything we open, no matter the price point.'"
In the subsequent three decades, Meyer has done just that: He's opened multiple Michelin-starred restaurants in the Big Apple, including Gramercy Tavern and The Modern inside the Museum of Modern Art; Blue Smoke, a barbecue joint partially inspired by southern Illinois barbecue icon Mike Mills; and, of course, Shake Shack, the burger-and-shake chain that draws from his youth in St. Louis. Today, he's the founder and CEO of Union Square Hospitality Group.
Meyer calls Shake Shack "fine-casual" dining – certainly not fast food and not fast casual, although it's hard to argue that his model hasn't hugely influenced the influx of fast-casual concepts that have opened in the past decade. From the beginning, when the business was just a hot-dog cart in Madison Square Park in 2001, Meyer wanted to source ingredients and provide hospitality just as he did at his fine dining restaurants. Originally, the focus was Chicago-style hot dogs, which evolved into griddle burgers and crinkle-cut fries inspired by those at the original Fitz's Drive-In in Richmond Heights, steakburgers from Steak 'n Shake and concretes like those served at Ted Drewes.
"I wanted to prove that you could express hospitality even with a hot-dog cart," Meyer says. "And by serving Chicago-style dogs, which have eight classic toppings, we trained our team to remember the order of every customer – 'Oh, there's Johnny, he's the guy who likes everything except mustard,' or, 'Oh, there's Suzie, she's the woman who likes everything except neon pickle relish.' And it worked – it actually worked."
Meyer expanded the cart to a kiosk three years later and opened a second location two years after that; today, the chain numbers 137 locations across the globe, including St. Louis, whose Shake Shack opened last month.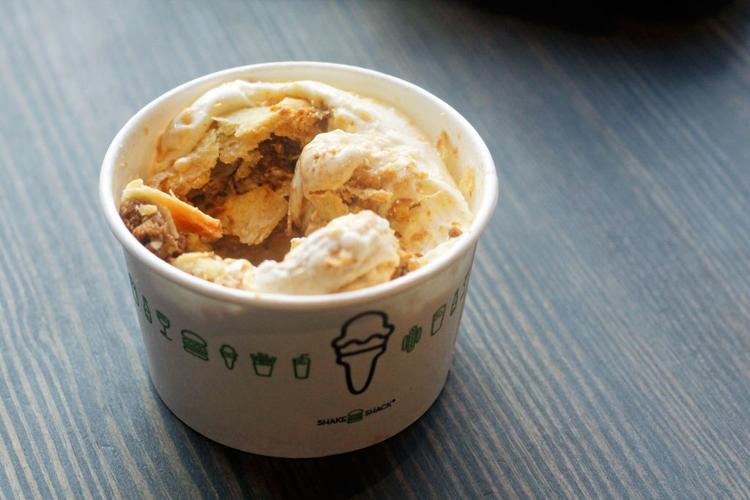 "The reason it took us five years to open a second Shake Shack was I never wanted to be known as a chain," Meyer says. "I finally got over it one day when I woke up and realized there were five Shake Shacks, and I said to myself, 'You're a chain!' Well, whoever wrote that every link in the chain has to look exactly alike? What if each one has its own personality, and you come here and say, 'This is my Shake Shack'?"
In St. Louis, local touches include concretes made with chocolate chip cookies from Winslow's Home in University City, gooey butter cake from Park Avenue Coffee and a rotating seasonal pie flavor from Maplewood's Pie Oh My, as well as The Mound City Double cheeseburger with Provel, all-natural smoked Niman Ranch bacon and Kitchen Sink Sauce.
Meyer explains: "My dad would take us to the original Fitz's Drive-In, which was a root beer stand on the corner of Brentwood [Boulevard and Clayton Road], on a Saturday afternoon for lunch. They had a special sauce then, and it informed the Kitchen Sink Sauce. We use what we call the 80:20 rule: Eighty percent of our menu is the same everywhere, but 20 percent we customize based on local businesses we fall in love with."
What Meyer didn't personally request for the St. Louis location was researched and recommended by Mark Rosati, culinary director for Shake Shack. When a Shake Shack location is being developed, Rosati researches a city's local food culture to ensure each restaurant reflects the unique flavor of that place. "He'd never had a St. Paul sandwich until [visiting St. Louis], and now he's dissecting it and asking what we can do with it," Meyer says.
Meyer credits his Midwest upbringing with his approach to hospitality, yet there's another thread that runs through each of his restaurants and has helped shape his work as a restaurateur: storytelling.
"Storytelling is a really important point because I think people can taste and smell and feel authenticity, and they can look and taste and smell the absence of authenticity," Meyer says.
For Meyer, nothing feels more authentic than the new Shake Shack in St. Louis' Central West End neighborhood.
"The reason I'm tickled and having so much fun right now is that it couldn't possibly get more authentic than this for me, or real," Meyer says. "My grandparents lived a half a block from [the new location]. My dad was raised half a block from here. I was born a half a block in the other direction. I didn't pick this location – my team did – but I couldn't have picked a closer bull's-eye; this is where it all started. I feel really, really moved and grateful."
St. Louis is clearly grateful, as well: In addition to the wave of support St. Louis chefs showed Meyer on opening day, the Central West End location was met with a formidable line and much fanfare. The Dec. 11 grand opening included a ribbon-cutting with St. Louis Mayor Lyda Krewson, who proclaimed it Danny Meyer/Shake Shack Day in the municipality.
"I'm glad that St. Louis feels proud of me, but I just know that St. Louis is exactly why we've had any success that we've had," Meyer says. "It's exactly why – it's all about heart. People want to go to places that are happy to see them, and a hug is mutual. However happy St. Louis is to see me, St. Louis needs to know that I'm even happier to be back home."
Shake Shack, 32 N. Euclid Ave., St. Louis, 314-627-5518, shakeshack.com