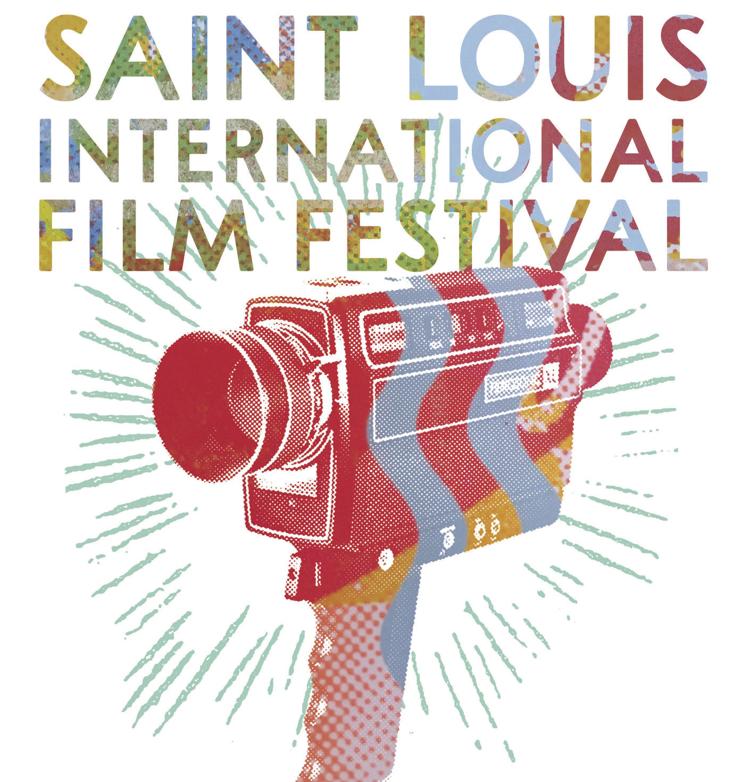 By rights, on the eve of the Whitaker St. Louis International Film Festival, Cliff Froehlich, its executive director, should sound swamped.
Instead, when discussing that annual bash – which almost everyone calls simply SLIFF and which this year runs from Nov. 2 to 12 – Froehlich bubbles like a brook, chuckling often, even as he's immersed in drafting capsule summaries of a whopping 144 cinematic offerings screening at eight local venues.
In fact, Froehlich, who's 60-something, sounds more like a 16-year-old who's just experienced the initial rapture of a tub of hot popcorn, a carboy of cold cola and the lights-down enlightenment of images ranging from the quotidian to the cosmic splashed across a giant white screen.
Of that cinematic cornucopia opening this coming Thursday, most of the films will play, as usual for SLIFF, at the ever-fashionable Plaza Frontenac Cinema (49 in total) and University City's regal Tivoli (46). Select offerings also will screen at the Missouri History Museum, the St. Louis Public Library, the Stage at KDHX, Washington University, Webster University and the .ZACK.
Moreover, by phone from his office at Cinema St. Louis, the nonprofit behind SLIFF, Froehlich hastens to note that that gargantuan net of flicks forms just part of a festival now, astoundingly, entering its second quarter of a century.
"There are additional programs to come," he says, relating that SLIFF also will present 21 shorts programs, seven devoted to documentaries, 14 to nondocumentaries, with even more screening with features. "So those are just the dedicated shorts programs. And then, finally, we also have 13 special events that are going to be taking place during the course of the festival. Those include master classes and a variety of other special things that we haven't yet put up on the site." For much fuller detail on this year's schedule, interested parties should visit SLIFF's über-robust website.
Froehlich next explains the intricacies of selecting the festival's offerings, whose collaborative nature he emphasizes. That process this year involved not just him but also artistic director Chris Clark, development director Rita Hiscocks in an ancillary capacity, operations supervisor Brian Spath and former tech supervisor Kat Touschner, as well as a small army of assistants.
"We divide up responsibilities," Froehlich says. "I do the doc [i.e., documentary] features, but I don't work alone. I have a very important collaborator, Brian Woodman, the curator of the Washington University library's film and media archives. He's got a Ph.D. in film studies, and he's been working in conjunction with me on the programming for somewhere on the order of – I think we might be approaching eight or nine years."
Otherwise, he continues, Clark handled so-called narrative features this year, Spath the narrative shorts ("the vast bulk of our submissions") and Touschner, who was working by that point by contract from Portland, Oregon, the doc shorts.
Submissions to the festival, Froehlich notes, largely come to SLIFF's attention through two industry-standard digital platforms, FilmFreeway and Withoutabox. "This year I think was in the neighborhood of just shy of 2,400 total films that were submitted," he recollects. "Those are the bulk of things, but we do solicit other films, things that we have seen either ourselves on the fest circuit or have read great reviews about. And then the studios gift us with some of the higher-profile films that help support our lineup."
From that lineup for 2017, incidentally, Froehlich cites two films, titled Art of the Game: Ukiyo-E Heroes (directed by Toru Tokikawa, screening at the Stage at KDHX on Nov. 9) and For Ahkeem (directed by Jeremy Levine and Landon Van Soest, screening at the Missouri History Museum on Nov. 11), which captured his attention as a lifelong cinéaste.
Otherwise, a mere recitation of certain titles in the festival should suggest the delicious scope of this year's playbill: Ask the Sexpert, Axolotl Overkill, Bad Grandmas, Cries From Syria, Film Stars Don't Die in Liverpool, Food Evolution, Hotel Salvation, I Am Evidence, Last Flag Flying, The Rise and Fall of Books, Slack Bay, What If It Works?
Listing a dozen titles chosen mostly at random, in fact, tempts one to list a dozen more – or perhaps the full dozen dozen. Froehlich and his colleagues at Cinema St. Louis self-evidently enjoyed themselves in optimizing the festival's offerings in any number of ways, including presenting director Norman Jewison's Academy Award-winning In the Heat of the Night (now in the year of its golden jubilee) and Taylor Hackford's 1987 documentary tribute to a little-known local troubadour, Chuck Berry Hail! Hail! Rock 'n' Roll.
Regarding SLIFF, of course, Froehlich does express one ongoing frustration. "We do not yet have the kind of audience that I think the festival deserves, …" he says. "We are very much the sort of festival that offers something for everyone. …
"Despite the fact that we've been around now for 26 years, we have not really, I think, properly entered the larger public consciousness to the point where everybody knows that. A lot of people still perceive film festivals as being elitist – it's just for the people who are 'in the club.' They're almost intimidated by the prospect of going.
"Whereas our festival, it's just like going to any other film. You go up, you buy a ticket, you don't have to have a pass. There're no impediments to going – in fact, we removed a lot of impediments because we offer a very wide range of films for free, as well."
Froehlich estimates SLIFF's annual attendance at 25,000 before expressing a preference for a total much nearer the festival's 45,000 capacity. "I think that's where we should be in order to truly widen our audience, serve as many people as possible," he says. "We would love to have every single show close to or actually full. So that's my next step for the festival."
In the meantime, though, Froehlich and the rest of the Cinema St. Louis stalwarts are focusing on providing the widest and wildest variety of cinematic pleasures they can.
"We offer family films," Froehlich says. "We offer documentaries. We offer genre movies. We offer comedies. We offer very weighty and difficult works on occasion that appeal only to the cinephile audience. We do archival stuff.
"So, again, we range very widely, very purposely, in order to make certain anyone who has even a modest interest in film is going to find something that's going to be sufficiently interesting to them to come and watch."
Cinema St. Louis, Centene Center for Arts and Education, 3547 Olive St. ,St. Louis, 314-289-4150, cinemastlouis.org