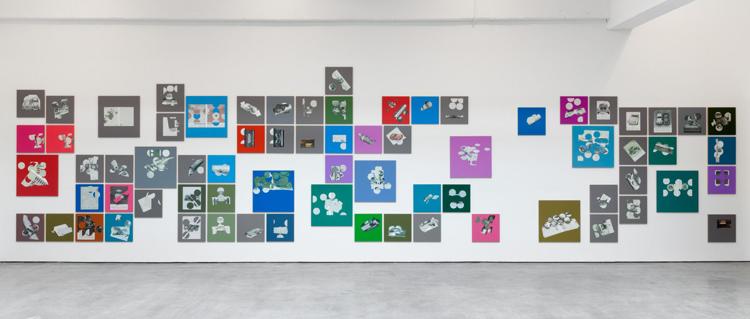 Although fine art and dental hygiene might strike some as strange bedfellows, the Contemporary Art Museum St. Louis (CAM) will greet visitors with just such a conceptual mattress/box-spring juxtaposition starting today.
More specifically, the museum will present "Kelley Walker: Direct Drive," the first solo American museum exhibition by that multidisciplinary New York artist, through Dec. 31.
In context, the modifier museum bears noting. Two years ago, New York City's Paula Cooper Gallery also hosted a solo exhibition of Walker's work, accompanied by a 116-page color monograph with an essay by esteemed art historian Robert Hobbs.
Be that as it may, the exhibition here has been gestating for quite some time, says Jeffrey Uslip, CAM's chief curator and deputy director for exhibitions and programs.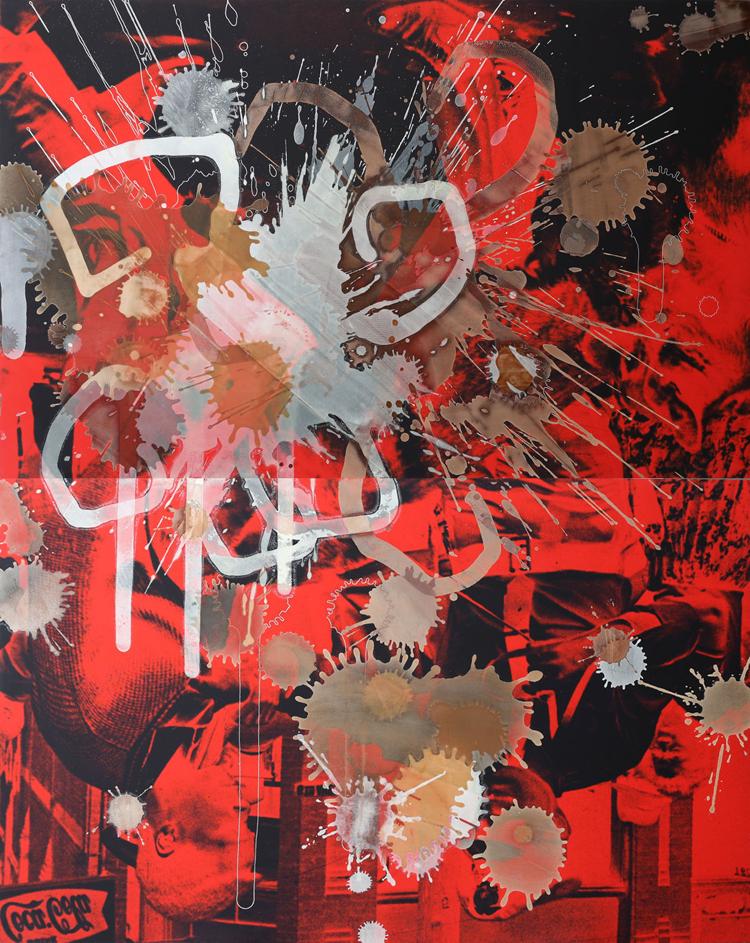 "I chose to work with Kelley Walker three years ago when I assumed the chief curatorship at CAM," Uslip relates. "We have been working on this show for the past three years." He adds that Walker will attend both today's opening and an "artist talk" tomorrow.
Like most fine art, of course, Walker's work might not suit every viewer's taste, especially inasmuch as that work, digitally if not actually, incorporates substances as unlikely as smeared toothpaste. Two pieces from earlier in the millennium, for example, reportedly bear the titles Aquafresh plus Crest with whitener and Aquafresh plus Crest with tartar control.
Walker, self-evidently, is operating at a rarefied conceptual level; in places, in discussing his own work, he sounds like Greil Marcus in Lipstick Traces, that acclaimed polymath's scarily magisterial 1989 "Secret History of the 20th Century," to quote the tome's subtitle.
"I was intrigued with how a work changes from being marketed as culturally relevant to becoming a potentially historical object and also a commodity," Hobbs, in a 2007 encomium, quotes Walker as saying.
Elsewhere in the same place, the art historian also quotes the artist thus: "I wanted zero, but I wanted the negative and positive to remain on both sides of zero. There was no way to begin with zero because whatever I would start with, it would have a history."
In any event, Uslip himself sounds enthusiastic about the Walker exhibition's sheer, exuberant scale, which he characterizes as "carefully articulated to create site-responsive and site-specific encounters."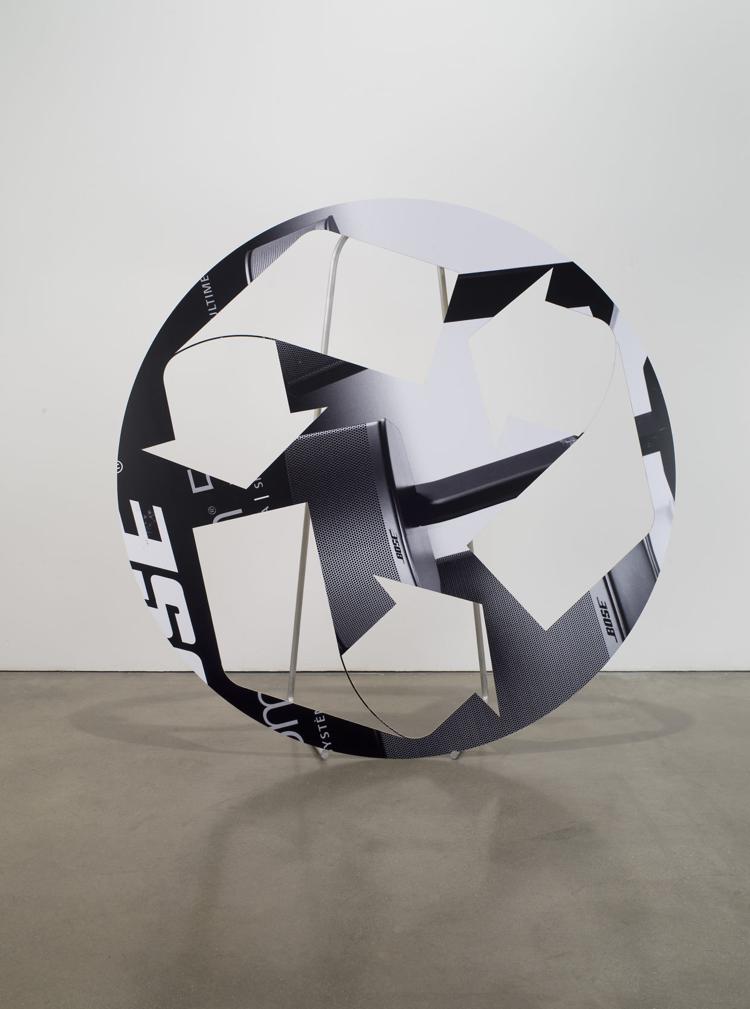 For readers cursed with museum-speak nearsitedness, Uslip expounds on that comment about an exhibition that effectively and playfully redefines the phrase outsider art.
"Kelley's exhibition is a museumwide exhibition – the façade and courtyard are very important exhibition spaces for the museum," he says. "Our director, Lisa Melandri, began our façade project titled 'Street Views' in 2013, which engages the public in ways that are both inclusive and expansive."
The Walker exhibition, Uslip adds, will generate tandem publications.
"The first, titled Kelley Walker: Black Star Press, will include a text by [influential New Yorker writer/theater critic] Hilton Als and a postscript written by me," he says. "This publication focuses on issues of race and identity."
The second, he continues, will bear the title Kelley Walker: Direct Drive, will encompass the whole exhibition and will include contributions by Uslip himself, Als again, Christophe Cherix (chief curator of drawings and prints at the Big Apple's Museum of Modern Art) and two other writers.
"The first publication will be ready for the opening," Uslip says. "The second publication will come out in December and feature installation images from the exhibition."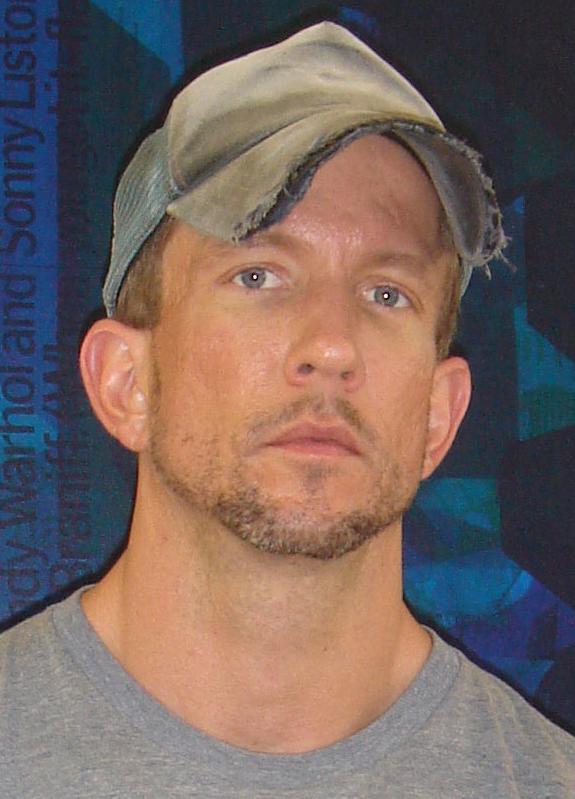 Born in 1969 in urban west-central Georgia, Walker earned a Bachelor of Fine Arts degree from the University of Tennessee, Knoxville, in 1995 and a Master of Fine Arts degree from the University of Arizona in 1998. For some time now, he has enjoyed a reputation as a critics' darling.
A 2008 Interview magazine piece on him, for instance, opened by opining, "Perhaps no artist deals so strategically and systematically with pop culture as Kelley Walker." (The same piece subsequently referred to "the point where pop is kitsch," a rather fine distinction in the current era.)
Like an electromagnet and iron shavings, Walker's work – variously dubbed "appropriation art," "neo-appropriationist" and "secondary appropriation" – has inspired regular references to artistic past masters of controversy: Marcel Duchamp, France's mack daddy of Dada delirium; Jackson Pollock, America's splashy purveyor of "action paintings"; and almost necessarily, Andy Warhol, Mr. "15 Minutes of Fame."
It also has inspired mentions of Karl Marx, author of The Communist Manifesto, and French pass-the-aspirin philosophers Roland Barthes and Guy Debord.
Here, in addition to many extant works from prior exhibitions – among them "Black Star Press," "Bricks," "Disasters," "Recycling," "schema" and "Volkswagen Bug" – Walker will be spotlighting various new pieces of art, says Uslip.
Regarding those new pieces, he previews a passage from his postscript to Kelley Walker: Black Star Press: "For 'Direct Drive,' Walker presents new works made specifically for CAM, including a 'mimic wall' sculpture – an exact replica of a [CAM] wall – that manifests in the physical world the digital concept of copying and pasting, alongside new series of sculptures comprising MacBook Pros that have been laser-cut, folded and turned inside-out … "
The MacBook component, he notes in passing, loosely explains what inspired the second half of the new exhibition's title: "'Direct Drive' refers to the streamlined motors that are used in hard drives and turntables."
For the St. Louis exhibition, Walker also will revisit a signally puckish piece from a 2006 Brussels gallery installation: a functional chocolate disco ball. Regarding that ball, though, potential attendees oughtn't fret about packing parasols. "The chocolate is stable," Uslip dryly notes. "It will not melt or drip."
Walker has shanghaied chocolate as an artistic medium otherwise, in a caveat lector fashion for residents of a metropolitan area repeatedly rocked by social unrest since 2014.
That is, his "Black Star Press" works from a 2006 Memphis exhibition appropriate photographic images of the Birmingham, Alabama, race riots of 1963, atop which Walker has artfully squeegeed melted chocolate. Regarding those intriguing but potentially controversial works, Uslip succinctly replies, "The 'Black Star Press' series is prominently featured in the [local] exhibition."
3750 Washington Blvd., St. Louis, 314-535-4660, camstl.org