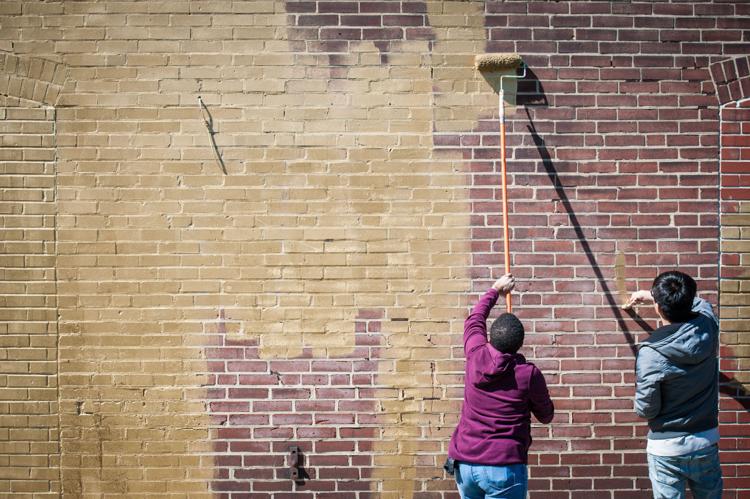 In a central St. Louis neighborhood at the moment, a duo of distinguished Chicagoans are exploring the transformative and revitalizing power of art, in both space and time, in an intriguing and perhaps even sui generis fashion.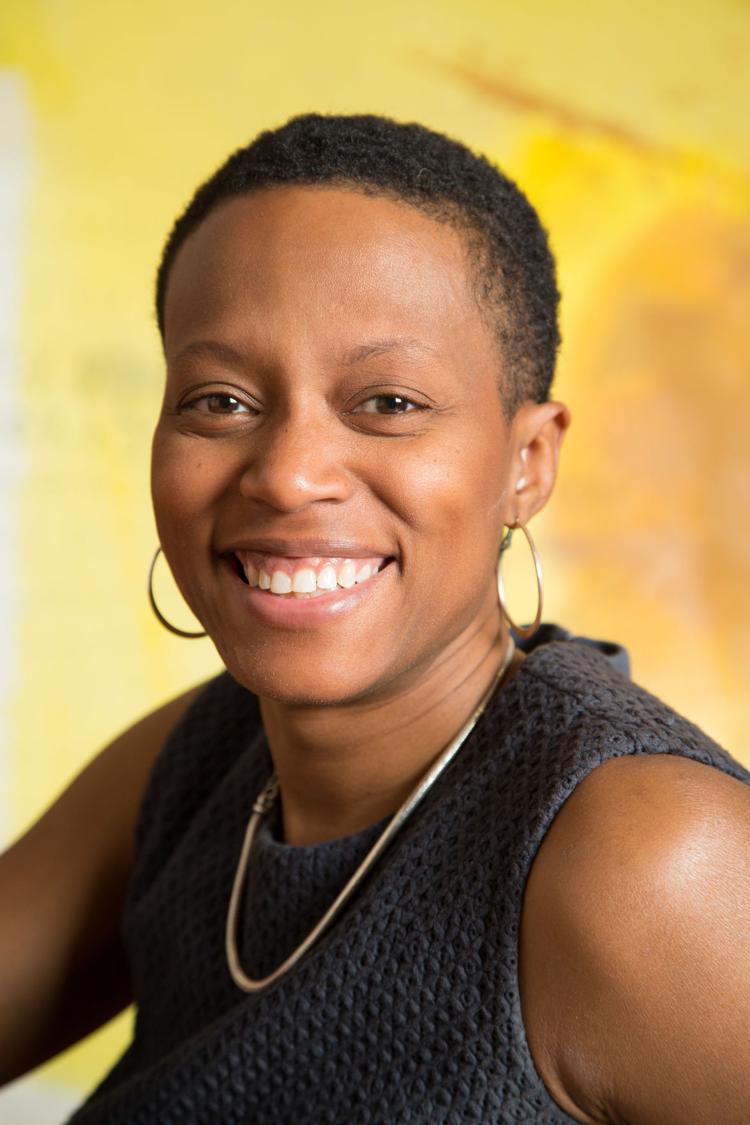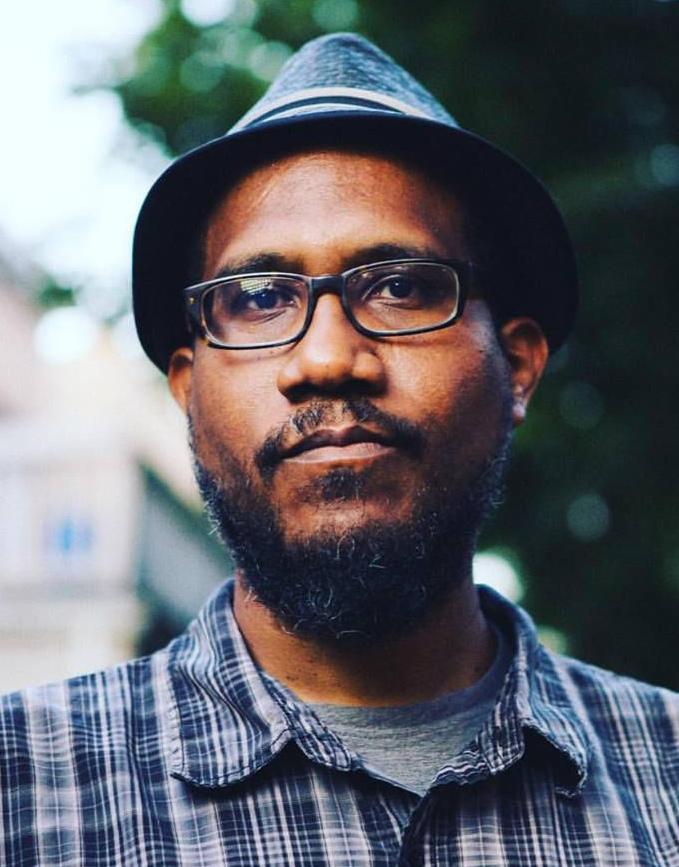 As the focus of a joint commission collaboratively organized by the Pulitzer Arts Foundation and the Sam Fox School of Design & Visual Arts at Washington University in St. Louis, artists Andres L. Hernandez and Amanda Williams have launched a seasons-spanning design-build project titled "A Way, Away (Listen While I Say)."
The project, which started in midspring and runs through autumn, is unfolding at 3721 Washington Ave., due north of the Pulitzer, in Grand Center.
"We received the commission to explore the ways in which small-scale creative interventions might serve as meaningful catalysts for urban transformation," state Hernandez and Williams, in tandem, by email.
At a time when St. Louis, from day to day, teeters on the brink of becoming "the new Detroit" – that is, a municipality mired in long-term urban decay and other societal woes – Hernandez and Williams continue by confessing to being "interested in the restorative and redemptive potential of vacant urban sites."
In that regard, the two cite prior individual works of theirs that might rank as aesthetic precursors of "A Way, Away."
More specifically, Hernandez mentions a 2014 project titled "Benign Neglect (let rocks their silence break)" that used aerial images of Chicago's Washington Park as "plans" for a Zen garden – establishing "a rite, a rhythm and a prompt for dialogue about a wealth of social and spatial possibilities" – subsequently constructed in the courtyard of the University of Chicago's Logan Center.
Williams, for her part, references an exuberant series, also from 2014, titled "Color(ed)Theory" designed to interpret potential sociopolitical underpinnings of this nation's quotidian collective palette by asking questions like these: "What color is urban? What color is gentrification? What color is privilege? What color is poverty?"
Given the scope of Hernandez and Williams' present project, both physically and temporally, they also dwell, briefly, on the categorical pedigree of "A Way, Away."
"In general, the project falls into several contemporary threads in architectural discourse as the industry grapples with questions of vacancy, demolition, reuse, preservation [and] sustainability, also the overlap of art and architecture," they state. "We've looked at a broad spectrum of projects as references for different segments."
In that regard, oddly enough, "A Way, Away" approximates a 3-D realization of a 1993 serigraph by über-underground cartoonist R. Crumb. In Crumb's customarily exquisite stipple, the 15 panels of that serigraph, titled A Short History of America, track a single domestic parcel, decade after decade, from pastoral serenity through urban insanity, culminating in three prospective views.
In addition to Pulitzer staff and Sam Fox School faculty, staff and students, Hernandez and Williams mention assistance in realizing "A Way, Away" from "several outside contractors to shape and deliver our proposed project phases, as well as document the project in full." Such contractors include professionals in painting, demolition, the neophyte mini-industry of brick "harvesting" and landscaping.
The physical and temporal scope of the project – whose open nature visitors can view both at their leisure and for free – explains the necessity for such assistance. "'A Way, Away' began in February by painting the condemned building at 3721 Washington Blvd. gold prior to demolition," state Hernandez and Williams. "The project will continue to unfold in phases over the next several months through fall 2017."
The Chicagoans "have developed five major site interventions that parallel the cyclical phases of demolition and construction within the built environment and within the immediate Washington Boulevard corridor. Each intervention is guided by a related contemporary issue in urban planning and policy, architecture, art, the construction industry and related fields of practice and inquiry."
The first "intervention," Marking, involved painting the 3721 Washington Blvd. building gold, as noted. In so doing, Hernandez and Williams sought to "ritualize the act of un/building" by preparing the structure for transition. For this intervention, they sought community participation by inviting neighbors of the building, students and others – including, puckishly, passersby – to take part in the painting.
Subtracting, the second intervention, will comprise what Hernandez and Williams call "choreographed demolition": deconstructing walls (in a physical sense, not in a philosophical or literary sense) and razing the remaining structure and foundation by using "construction equipment as tools for un-drawing the site."
The third intervention, Translating, will transform the architectural remains of the former building into a smaller sculptural object in what the pair call an "iterative and choreographed process in collaboration with contractors." This intervention also will involve harvesting the former building's precious bricks for subsequent use and developing a temporary workspace to clean, sort, stack and deliver them.
Shaping, the fourth intervention, will focus on redefining the site's greensward through designed sod planting. The bricks harvested in the third intervention will be used in community design projects.
Finally, in the fifth intervention, which Hernandez and Williams call Healing, they'll "deinstall" the project and return the site to its preproject state. At this point, they'll also gift the harvested bricks to preselected local partners and "ritualize" the closure of "A Way, Away."
Both for the nonce and for the future, as well as in pixel and in print, Hernandez and Williams note, "All five phases of the project are being documented … "
In pixel, documentation involves a stand-alone project website and other sites, including Instagram (@awayawaystl). In print, each intervention will be "posterized" in broadsides including new and reprinted essays available in the Pulitzer and free to visitors as they view "A Way, Away" or attend related programs. "Lastly, the two of us are working to capture the project in full through a book project in the near future," Hernandez and Williams state.
In addition to presenting "A Way, Away," the two together served as visiting assistant professors at the Sam Fox School last fall; both also will serve on the exhibition design team for the museum at the future Barack Obama Presidential Center, tentatively scheduled for completion on Chicago's South Side in 2020 or 2021.
Those two bona fides, by the way, merely number among a plethora of credentials for the distinguished duo. Academically, Hernandez earned a Bachelor of Architecture degree from Ithaca, New York's Cornell University and a Master of Arts degree in art education from the School of the Art Institute of Chicago. Similarly, Williams earned a Bachelor of Architecture degree with an emphasis in fine art from Cornell.
Hernandez and Williams' "A Way, Away," it bears noting, already has earned praise from the highest levels of both entities backing their commission.
"We are thrilled that they will bring their experience working in cities marked by vacancy – along with an approach that is at once deeply thoughtful, bold and practical – to the St. Louis community," Pulitzer director Cara Starke remarked in an early-March press release.
In the same release, Carmon Colangelo, dean of the Sam Fox School, noted that Hernandez and Williams "combine the roles of artist, architect, art educator and social activist," before continuing, "I am confident that they will bring the same dynamic dialogue to this project, activating the space and spurring inclusive conversation about art and design in the public realm."
In the final analysis, "A Way, Away" recalls a haunting passage from "East Coker," the second magisterial movement of St. Louis native T.S. Eliot's Four Quartets: "In succession / Houses rise and fall, crumble, are extended, / Are removed, destroyed, restored, or in their place / Is an open field, or a factory, or a by-pass."
"A Way, Away (Listen While I Say)," awayaway.site