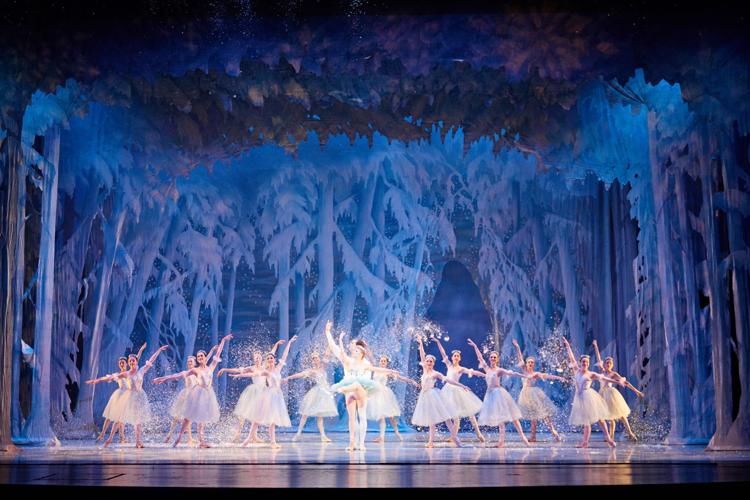 Among the storybook standards of the end-of-the-year holiday season – including Charles Dickens' A Christmas Carol, arguably the work that "created" that season as it's largely come to be celebrated in the U.K. and the U.S. alike – few can equal the much-loved longevity of The Nutcracker, which, according to custom, the Saint Louis Ballet will revisit in slightly more than a week.
Gen Horiuchi's nationally acclaimed terpsichorean company will gift area arts aficionados with 11 performances of that classic, at varying times and ticket prices, daily between Dec. 15 and 23 in the Touhill Performing Arts Center at the University of Missouri-St. Louis.
As chronicled in Ladue News in November 2015, Horiuchi is approaching the end of his second decade as director of the local company, and that two-act ballet scored by the Russian Peter Ilich Tchaikovsky has numbered among its offerings from the first. With his inherited company, in fact, Horiuchi has staged The Nutcracker often enough to qualify for an honorary vice presidency with Planters.
In that light – and in light of the fact that his professional career began early in the 1980s under the New York City Ballet's iconic George Balanchine – Horiuchi previously sketched the degree to which he's striven to "make it new," to reference a famous proclamation from 20th-century poetic titan and firebrand Ezra Pound, regarding long-standing ballets in general and Tchaikovsky's holiday hurrah in particular.
That effort has continued since 2015, Horiuchi notes. "I updated some of the dance sequences in the party scene in Act I so far," he says of the latest production. "And we have quite a few new casting [decisions] for the principal roles, such as Sugar Plum Fairy in Act II and Snow Queen and King in Act I this year."
Ah, casting. For The Nutcracker, that two-syllable adjective speaks behind-the-scenes volumes, an origami swan unfolded into a technical spec sheet.
According to an email from the company, the production will involve all of its dancers, as listed on the Saint Louis Ballet's website at press time: Mark David Bloodgood, Michael Burke, Lauren Christensen, Rebecca Cornett, Colin Ellis, Kaila Feldpausch, Elliott Geolat, Ericka Goss, Lauren Heebner, Amy Herchenroether, Audrey Honert, Brenna Housman, Lauren Lane, Elizabeth Lloyd, Alexis Matthesen, Michael McGonegal, Tiffany Mori, Kimberly Morse, Kate Rouzer, Matthew Ruske, Raffaella Stroik, Gregory Tyndall, Milan Valko, Lori Wilson and Vanessa Woods.
The same email notes that nonadult members of the cast will come from the company's school and number roughly 100 youngsters.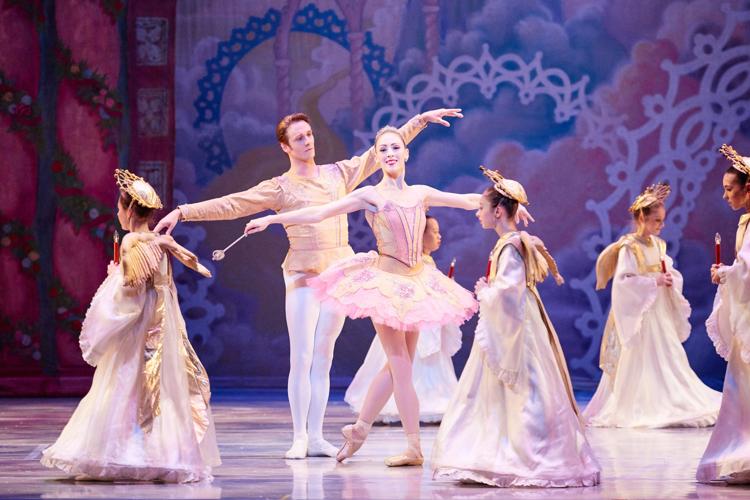 Of course, since its 1892 debut in St. Petersburg, Russia's second-largest city, The Nutcracker has enjoyed a rather storied existence. Ironically, according to one source, critics of that debut "ranged from lukewarm to downright hostile in their reviews."
Perhaps as a result, 42 years passed before England hosted the ballet's first complete performance outside Russia, in 1934, and after that, fully a decade passed before its first complete performance in the U.S., by the San Francisco Ballet under Balanchine student Willam Christensen, in 1944. Yet another decade passed before Balanchine himself and the New York City Ballet staged it, in 1954.
Intriguingly, one historical high point of The Nutcracker involved a local connection. That is, the first complete recording of the ballet in digital stereo came from the St. Louis Symphony Orchestra under the direction of Leonard Slatkin, reportedly in 1985 on a double CD from RCA. Nowadays, many American ballet companies reportedly generate more than a third of ticket revenues each year from performances of The Nutcracker.
Julie Abernathie, director of finance for the local company, confirms that estimate. "Saint Louis Ballet's Nutcracker revenue comprises over half of our total ticket sales revenue," she says. "Nutcracker revenue is about a third of our total revenue, including donations and ticket sales."
The customary joyful audiences soon should flock to the Touhill, and Tchaikovsky's holiday chestnut self-evidently remains popular with the Saint Louis Ballet's director. From all past performances of The Nutcracker under his direction, in fact, Horiuchi experiences no difficulty in citing the one he found most memorable.
"Last year's production," he says. "In fact, I always update the production – choreography and staging of the ballet – each year, so the year before is always the one that most stands out in my memory."
Similarly, as an audience member instead of someone involved with the production, he displays bracing frankness, sans any false modesty, when pressed to cite the prior interpretation of The Nutcracker in general that has most impressed him.
"My own," Horiuchi says. "I was not completely impressed with any of the productions I have seen before."
Saint Louis Ballet, 636-537-1998, stlouisballet.org
The Nutcracker in a Nutshell
What: The Nutcracker performed by Saint Louis Ballet
When: Dec. 15 to 23
Where: Touhill Performing Arts Center at the University of Missouri-St. Louis, One University Blvd., St. Louis
Information: 636-537-1998, stlouisballet.org